Selection (selection of your option in each program) is achieved via the Parent Portal. If you need assistance accessing the Parent Portal, information can be found here – Parent Portal Info – https://wellesleyps.org/students-families/parent-portal-info/
Access the Wellesley Schools Parent Portal with this link. https://wellesley.powerschool.com/public/
Go to the appropriate selection page by selecting the iPad (WMS) or BYOL (WHS) Registration buttons on the left under Navigation (see examples below). With multiple students in the system, select the student at the top that you would access the registration.


Here is an example of the 1:1 iPad Options.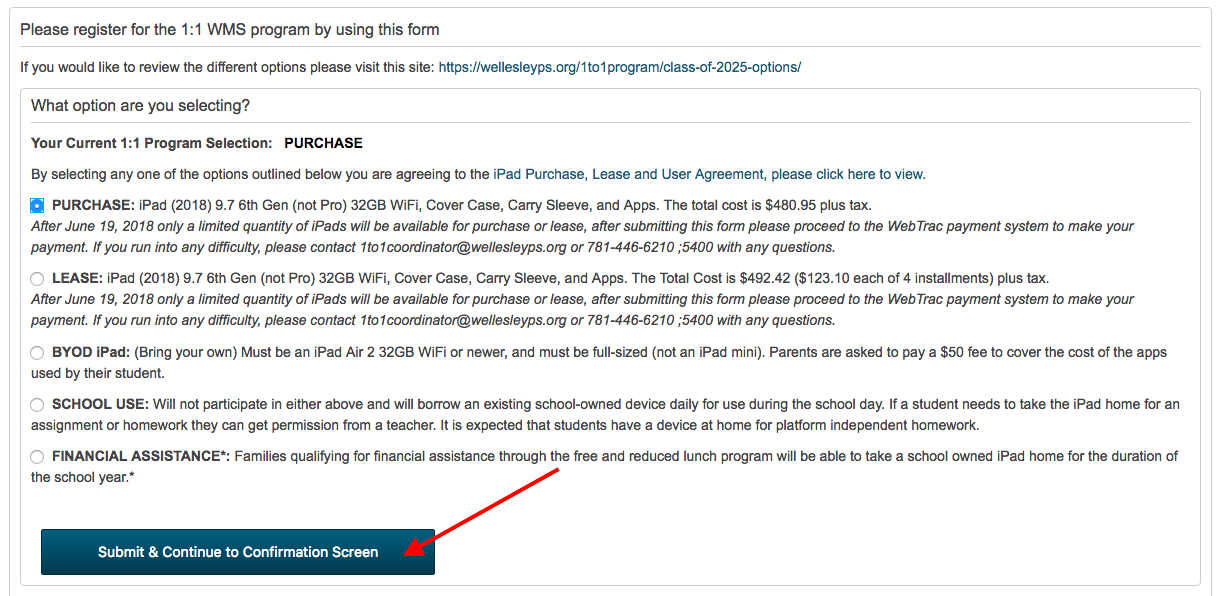 When you have submitted you will see the status on the confirmation page illustrated below. Please make sure you read the important information pertaining to the option you chose. If you want to change your option, click on the 'Go Back to Change Your Option' blue button at the bottom or registration buttons on the left under Navigation.

Repeat the same steps for each student registering for the 1:1 iPad or BYOL program.
When this is complete follow instructions to make the payment in WebTrac.