We know this is not the news that athletes, coaches, fans or any of us want to hear. The MIAA just updated the starting date for spring sports to April 27th.
We will provide further updates as they become available.
Please see the MIAA press release below and information at MIAA.net.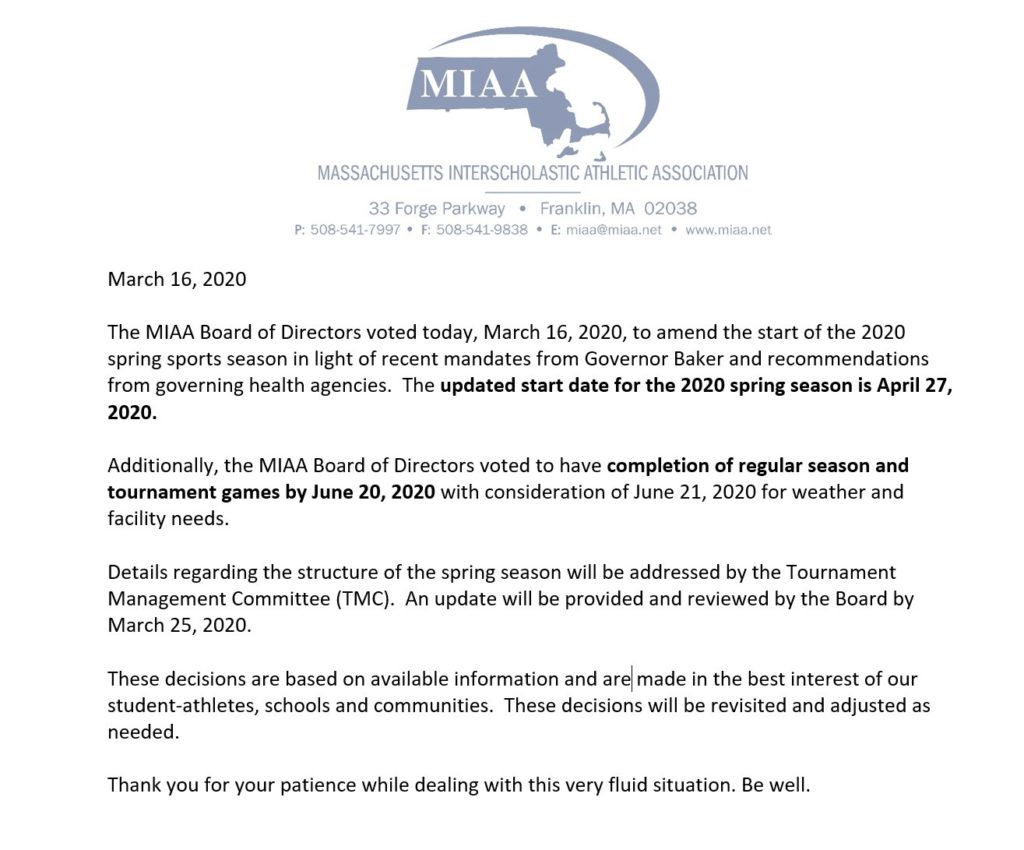 Most Recent MIAA Update on Delayed Start of Spring Sports