A WEF/WPS Superintendent's Advisory Committee (SAC).
District Scorecard SAC Defined: 
As a community, how will we know if Wellesley Public Schools is making progress against its strategic plan? The District Scorecard SAC will assist the superintendent in determining metrics for assessing progress at regular intervals, and how to measure it. This will involve defining what success looks like for Wellesley, as well as researching metrics in use by other districts.
Co-Chairs
Community Representatives
WPS Representatives
---
Member Bios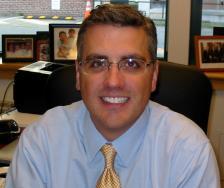 Dr. David Lussier, Superintendent of Wellesley Public Schools
David Lussier was a high school history teacher in Massachusetts, where he earned National Board Certification and was named the Massachusetts Teacher of the Year in 2000. As a White House Fellow, David later served as Associate Director of Domestic Policy in the Clinton and Bush Administrations and participated in the development of the No Child Left Behind Act. After leaving the White House, David joined the National Board for Professional Teaching Standards, where he served as a policy advisor to the president of NBPTS and later as research director. Prior to coming to Wellesley, David was the Executive Director of Educator Quality for the Austin Independent School District. David earned a Bachelors Degree in History from the University of Massachusetts Lowell, a Master of Arts in Teaching from Boston University, and Master's and Doctoral Degrees in educational leadership from the Harvard Graduate School of Education.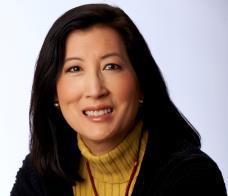 Linda Chow, WEF Co-President
Linda Chow is co-president of Wellesley Education Foundation, a non-profit dedicated to investing in educational excellence and innovation in Wellesley Public Schools. She also works part-time for Harvard Business Publishing's Corporate Learning division, focusing primarily on the instructional design of Leadership Solutions. Prior to joining HBP, Linda worked at the Palladium Group's Balanced Scorecard Collaborative, and before that at Cambridge Technology Partners as it evolved over a dozen years into a publicly-traded information technology systems integration firm that was later acquired by Novell. In addition to WEF, Linda is a member of the board of Teachers21, and was formerly co-president of the WMS PTO and treasurer for Wellesley Youth Basketball. She received her MBA from Harvard Business School and her BA from Wellesley College. Linda has lived in Wellesley since '92 with her husband and two children, one in college and one at WHS.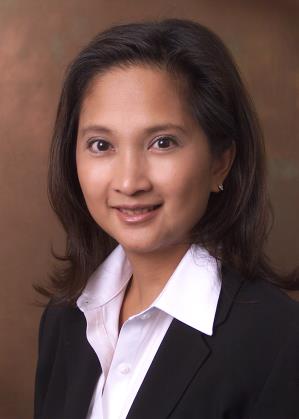 Carol Morrow, WEF Co-President
Carol Morrow is the co-President of the Wellesley Education Foundation, a charitable organization dedicated to educational excellence and innovation in the Wellesley Public Schools. A passionate fundraiser at heart, through her pro-bono work in the past 15 years, Carol has aggregately helped raise over $3 million for several charities that she has served and led. Recently as Chairperson of the Wellesley Marketplace, the Wellesley Hills Junior Women's Club's largest fundraiser, Carol and her committee increased event profits by nearly 20% by expanding revenue streams and extending marketing reach to a broader community of public, corporate and private stakeholders. Carol also currently serves as a Committee 21 Board member, a WPS Strategic Planning Advisory Committee member, a Town Meeting Member in Wellesley and as a PTO Board member at the Wellesley Middle School. In addition to her deep philanthropic passions, Carol also serves as the Vice President of Marketing at Mindful eCycling, LLC where her primary focus is in developing and managing the marketing strategies and initiatives of the firm's cell phone recycling programs and their non-profit affiliates, including Cell Phones For Soldiers. By training, Carol is a management consultant having been formerly employed with Deloitte Consulting and J.P. Morgan. Carol received her MBA from the University of Chicago Booth School of Business and her BA from the University of Michigan. She and her husband, Joe, have four children in the District.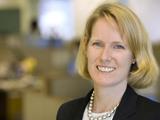 Tammy Battaglino
Tammy Battaglino is the Senior Managing Director, Co-Founder and Co-Head of Parthenon Group's Education Practice. She has advised clients on issues related to operational excellence, strategy development, and new venture creation. Her clients include a wide range of organizations from start-ups to Fortune 100 companies, government agencies, and some of the world's largest foundations. While at Parthenon, Tammy has worked extensively with companies in the information and education sector, partnering with clients spanning the K-12, higher education, and corporate training continuum. Tammy holds an A.B. in Economics from Harvard College. She received her M.B.A. from Harvard Business School and her M.Ed. from the Harvard Graduate School of Education.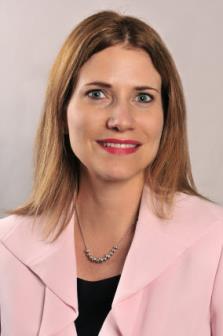 Michelle Davis
Michelle Davis is a Principal in the Business Tax Services group at Deloitte with more than fourteen years of public accounting experience. Michelle specializes in serving U.S and foreign based multinational corporate clients in the life sciences, technology and consumer products industries. Michelle is involved in Deloitte's Women's Initiative, the United Way and is a sustaining member of the Junior League of Boston. Michelle is a licensed attorney in Massachusetts and Pennsylvania and holds a BA from Marywood University, a JD from Boston College Law School and an MBA from Boston College Carroll Graduate School of Management. Michelle and her husband have lived in Wellesley since 2005 and have two children attending Hardy Elementary School.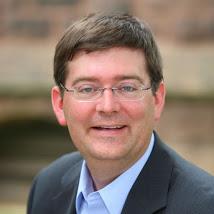 Ben Hammond
Ben Hammond is the Vice President for Finance and Administration and Treasurer at Wellesley College. He oversees budget and finance, campus police/public safety, campus services, facilities, and human resources, and is also responsible for the College's real estate, legal representation, and risk management. Previously, Hammond was the Vice President for Finance and Administration and Treasurer at Mount Holyoke College, and before that held senior positions in the administration of Princeton University. Prior to Princeton, Hammond volunteered in The Gambia, West Africa, where he worked with Gambia Technical Training Institute, the country's polytechnic, on planning and resource allocation. Earlier in his career he was a management consultant, most recently with McKinsey and Company in London. Hammond received a bachelor's degree in history and literature from Harvard College, magna cum laude, and a master's in business administration from the University of Pennsylvania's Wharton School. He and his wife have two children who attend the Hunnewell Elementary School.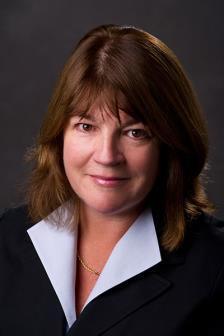 Carole Hughes
Carole Hughes is currently the Senior Associate Dean of Students at Boston College. Dr. Hughes has held a number of positions at Boston College in Student Affairs, Facilities and Human Resources, including: Associate Dean/Director of Graduate Student Life, Executive Director for Planning and Staff Development, Project Coordinator for the Campus Master Plan, Assistant and Associate Dean in the Office for the Dean for Student Development, University Harassment Officer and Director of the Freshmen Year Experience. She earned her bachelor's degree in Business from the University of Massachusetts at Boston, a master's degree in Educational Policy from Boston University and a Ph.D. in Higher Education from Boston College. Dr. Hughes serves as the Vice-President of Programming for the Executive Board of the Jesuit Association of Student Personnel Administrators (JASPA), Secretary for NASPA Region 1 Advisory Board and as a reviewer for the NASPA Journal of Research and Practice. Dr. Hughes is the Vice-Chair of the Board of Trustees of St. Joseph's Preparatory High School (formerly Mount St. Joseph Academy) in Boston. She is also a board member for the Friends of the Wellesley Free Library and serves as a mentor for the Contemplative Leaders in Action Program for the Jesuit Collaborative. Dr. Hughes is married with one child in college and another at Wellesley Middle School.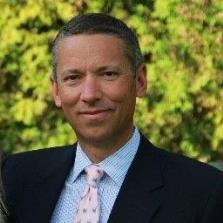 Michael W. McCurdy
Michael McCurdy currently serves as the General Counsel and Chief Risk Officer for Brookline Bancorp, Inc., a $5.7 billion publicly traded multi-bank holding company located in Boston, Massachusetts. He is a member of the company's Executive Management Committee and oversees the company's Risk Management Department, which includes the Compliance, Internal Audit, Information Security, Legal, Independent Loan Review and Bank Secrecy Act Departments. Additionally, Mr. McCurdy is involved mergers and acquisitions, SEC & regulatory compliance, and corporate governance. Previously, Mr. McCurdy served as an Executive Vice President and General Counsel for Danvers Bancorp, Inc., a regional, publicly traded commercial bank located north of Boston. He also served as President and Chief Executive Officer of BankMalden and worked as an associate in a Boston law firm. Mr. McCurdy has served as a panelist for the Association of Corporate Counsel, the Massachusetts Bankers Association and the American Bankers Association on topics including executive compensation, corporate governance and ethics. He is a past participant in the Executive Leadership Institute, an executive education program offered in conjunction with MIT and Harvard University, and the Boston Future Leaders program.
Mr. McCurdy currently serves on the Board of Directors for Triangle, Inc., a Boston based non-profit organization. Mr. McCurdy earned his Juris Doctor degree from Suffolk Law School and his Bachelor of Arts degree from the University of California at Santa Barbara.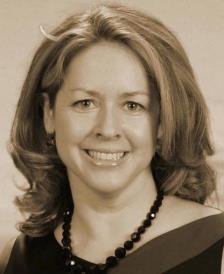 Victoria Ostler
Victoria Ostler recently relocated to Wellesley, MA from Toronto, Canada where she held the position of Vice-President, Strategy at Mount Sinai Hospital. She has over 20 years of experience in administration in academic health science centres in Ontario and British Columbia. Prior to her appointment at MSH, she held the position of Corporate Director, Strategic Alignment at Providence Health Care in Vancouver, BC. In addition, she was the Principal of Ostler Healthcare Consulting Inc., an independent consulting firm providing clients with strategic and program planning services. A graduate of the Masters in Health Science program in Health Administration from the University of Toronto, Ms. Ostler holds the Fellow (FCCHL) designation in the Canadian College of Leaders and is a Fellow (FACHE) of the American College of Healthcare Executives. Victoria has two children attending WMS and Fiske.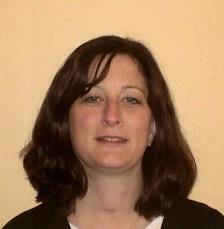 Karen Archambault, WPS Instructional Data Coordinator
Prior to her current role, Karen was the Operations, Scheduling & Data Coordinator at Wellesley High School. Before joining Wellesley Public Schools, she held a similar role in Hopkinton Public Schools. Karen noticed a need for district-wide data assistance and enrolled in a Master of Education program at Boston College in Educational Research, Measurement and Evaluation, which she completed in May 2014. Karen also holds a Bachelor of Art degree in International Affairs and Early Childhood Education from George Washington University.

Sanford Bogage, WMS educator
Sanford has been a teacher in Wellesley for the past eleven years. A Massachusetts native, Sanford graduated from the University of Massachusetts in 1995 and received a Master's Degree in Liberal Arts from St. John's College in 2000. His liberal arts background and interest led him to teach middle school science, math and language arts throughout his career in public education. More recently, Sanford has focused his attention on math acquisition, and is specifically interested in working building confidence and ability among underperforming students.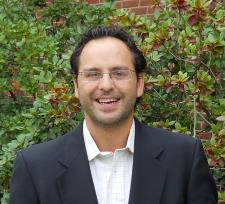 Gerardo J Martinez, Principal of Schofield School
Gerardo has been in the field of education for 20 years. He debuted as an English Teacher at the Taft Middle School in Boston where he sought to transform the learning experiences of inner city kids through his teaching of literature. During his last two years in Boston, he became a literacy trainer and while teaching full time, provided professional development for teachers interested in establishing a balanced literacy program in their classrooms. Simultaneously, he received his Masters degree in educational administration and was appointed by Superintendent Thomas Payzant to lead the work in transforming the Curley Middle School in Jamaica Plain. Five years later he was recruited by the Brookline Public Schools as principal of the Edward Devotion Pre-K to 8 School, where he worked to create a framework for adult learning and teacher growth. In 2011, Gerardo joined the Wellesley Public Schools where he currently serves as principal.