A WEF/WPS Superintendent's Advisory Committee (SAC).
District Technology Plan SAC Defined:
Critical to Wellesley Public Schools' goal of aligning resources with educational needs is a robust technology plan that supports educators and students as well as parents. The Technology Plan SAC will advise the superintendent on how to refresh the schools' technology infrastructure plan to take advantage of emerging hardware/software and communications options that will be most effective inside the classroom and school buildings, and between the schools and the community.
The 2016-20 WPS Technology Plan was presented to the School Committee on June 21, 2016:
Co-Chairs
Community Representatives
WPS Representatives
---
Member Bios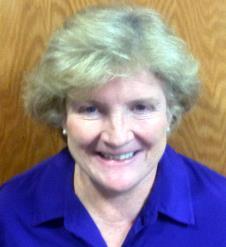 Kathleen Dooley, WPS Dir. of Technology
Kathleen has a unique background with 20 years as a Technology Director in Massachusetts school districts including Wellesley, Holliston and Hopkinton where she has built or renovated the technology programs in four schools, including staffing, and provided updated technology resources for staff and students. In addition to her educational experience, she has over 15 years of industry experience in software development, technical support, and management in industries such as engineering and construction, manufacturing, and military. Kathleen holds a bachelor's degree in Math and Computer Science and has done her graduate work through George Washington University's Online Education and Human Development program.

Annie Cohen, WEF Liaison
Annie is Wellesley Education Foundation's Co-Chair and Liaison for the WPS Technology Plan Committee. She works at the Wellesley College Child Study Center, the laboratory preschool for the Psychology Department. She has lived in Wellesley since 1991 and served as President of several, local non-profit organizations including the Wellesley Mother's Forum, the Hunnewell School PTO, and the Wellesley Education Foundation. Annie is the Parent Coordinator for the Competitive Youth Teams at Community Rowing in Brighton. She is a Town Meeting Member and has three children at Wellesley High School and one child at Wellesley Middle School. Prior to joining Wellesley College in 2007, Annie owned/operated several small businesses. She was an English Major at Boston College.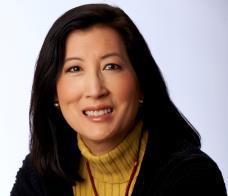 Linda Chow, WEF Co-President
Linda Chow is co-president of Wellesley Education Foundation, a non-profit dedicated to investing in educational excellence and innovation in Wellesley Public Schools. She also works part-time for Harvard Business Publishing's Corporate Learning division, focusing primarily on the instructional design of Leadership Solutions. Prior to joining HBP, Linda worked at the Palladium Group's Balanced Scorecard Collaborative, and before that at Cambridge Technology Partners as it evolved over a dozen years into a publicly-traded information technology systems integration firm that was later acquired by Novell. In addition to WEF, Linda is a member of the board of Teachers21, and was formerly co-president of the WMS PTO and treasurer for Wellesley Youth Basketball. She received her MBA from Harvard Business School and her BA from Wellesley College. Linda has lived in Wellesley since '92 with her husband and two children, one in college and one at WHS.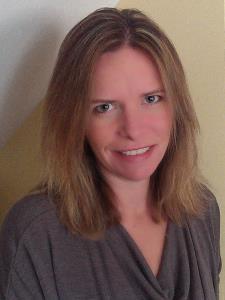 Lauren Belmont
Lauren Belmont works in Babson College's Blended Learning Group as a senior e-learning instructional designer. She designs and develops online and hybrid courses in Blackboard, Babson's learning management system. In addition to course design, Lauren focuses on faculty training and technical development. She leads events designed to increase faculty engagement with core and emerging educational technologies at Babson. She is also the managing editor for Babson's faculty portal. Prior to joining Babson in 2005, Lauren worked in the pharmaceutical industry as a trainer and instructional designer for online learning. She holds a BA in English from Emory University and a Masters in Technical and Scientific Communication from Miami University.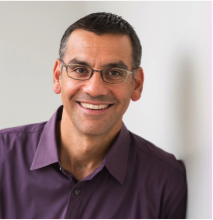 Jay Bhatt
Jay Bhatt is the president and chief executive officer at Blackboard, a global leader in education technology, where he couples his professional experience with a strong passion for education. Jay works to position the company to higher education institutions, K-12 districts and professional education organizations around the world as a strategic partner that is helping to transform the educational experience through technology and innovative ideas. Jay has a deep background in building and growing software and technology companies, spanning early-stage, privately held businesses to more mature public corporations. He is also a former teacher with a passion for Blackboard's mission of building a better educational experience for everyone.  Before joining Blackboard in 2012, Jay served as president and chief executive officer at Progress Software (NASDAQ: PRGS). Prior to his role at Progress, he was the senior vice president of the global architecture, engineering and construction solutions division at Autodesk, Inc. (NASDAQ: ADSK). In this role, Jay oversaw software development, marketing, product management, product design, business development and finance, and human resources. Jay joined Autodesk through the acquisition of Buzzsaw.com, a privately held, cloud-based software company, where he was chief financial officer and senior vice president of business development. Before Buzzsaw.com, Jay worked as an investment banker and transactional attorney. Jay holds a Bachelor of Arts degree from the University of Pennsylvania and a Juris Doctor degree from the University of California, Los Angeles (UCLA) School of Law.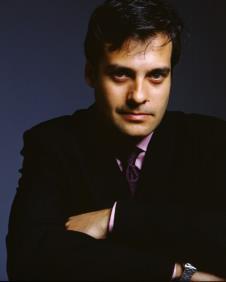 Michail Bletsas
Michail Bletsas is a Research Scientist and the Director of Computing at MIT's Media Lab. He was a member of the core technical and design team for the "One Laptop Per Child" initiative which created OLPC's pioneering, award-winning "XO" laptop.
Over the years, he has advised governments around technology policy issues and provided expert opinion in technical matters to top-level officials. He has cofounded two companies, has been a director and consulted for many others in a variety of capacities.
He has implemented broadband access networks using cutting-edge technologies including one of the earliest ADSL testbeds and various wireless technologies. Mr. Bletsas has been a frequent keynote speaker in international conferences and has been engaged in many civic activities. He holds an undergraduate degree in Electrical Engineering from the Aristotle University of Thessaloniki and an MSc degree in Computer Engineering from Boston University.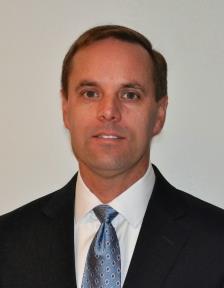 David Homa
David Homa is an experienced business operations executive who has held leadership positions in audiovisual, computer technology, and eCommerce organizations. He currently manages the technology portfolio and financial operations for Harvard Business School's division of research where he is a member of the HBS Academic Technology Steering Committee. He holds degrees in electrical engineering and business and has lived in Wellesley since 2002 with his wife and two daughters.

Bala Iyer
Bala Iyer is a professor and chair of the Technology, Operations, and Information Management Division at Babson College.
His research interests include exploring the role of business architect in designing and delivering capabilities and studying technology-mediated networks and their application to knowledge management systems. Dr. Iyer's work is at the intersection of technology and strategy and uses concepts from systems design, hypermedia design and workflow management, dynamic systems, and model management. For the past several years, he has been analyzing the software industry ecosystem to understand the logic and patterns of the emergence of architecture and platforms. Dr. Iyer received his PhD in information systems from New York University with a minor in computer science.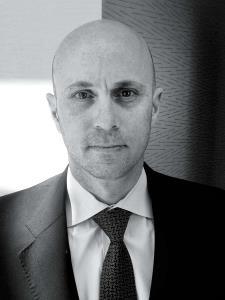 Tom Lahive
Tom Lahive has over 20 years of experience working in the enterprise IT industry. His skill set ranges from being an industry analyst researching and reporting on key industry trends, to helping to launch highly-successful technology companies which went public. Specific areas of expertise include Cloud/Service Providers, Software-As-A-Service organizations, and Enterprise Data Storage developers. His business expertise ranges from Sales, Sales Management, Business Development, Marketing, and Corporate Development. Tom currently works at one of the industry's fastest growth data storage suppliers called Actifio, which is based in Waltham, MA.
He's married with three daughters, living in Wellesley. Outside of work Tom enjoys coaching his daughter's soccer team, biking, running, skiing, and sailing.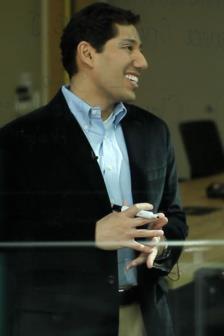 Dr. Abel Sanchez
Dr. Sanchez holds a Ph.D. from the Massachusetts Institute of Technology (MIT). His areas of specialty include Radio Frequency Identification (RFID), Information Engineering, and Engineering Complex Systems. He teaches graduate courses in Software Construction, Software Engineering, and Software Architecture.
Dr. Sanchez is applying his expertise on Grid/Agent Computing, developed in simulating the U.S. critical infrastructure at the National Infrastructure Simulation and Analysis Center (NISAC), to architecting the "Internet of Things." The Internet of Things combines technologies such as RFID, real-time localization systems, and sensor networks to connect physical objects to the Internet in a Global Information Network. Dr. Sanchez is the founder and Chief Software Architect of the Open Source RFID platform project, as well as a Principal Investigator in research projects with SAP, Phillip Morris International, Schlumberger, Ford Motor Company, Dassault, and Microsoft.
In partnership with the Harvard Medical School, Dr. Sanchez is leading the software design and construction of a Breast Health Reminder System to increase the utilization of screening resources with the potential to reduce the breast cancer death rate by 50%. Dr. Sanchez's work in the field of Educational Computing includes architecting a platform to deliver Simulation Based Learning (SBL). Dr. Sanchez consults to companies in the U.S., Europe, Asia, and Latin America and has spent much time in Japan collaborating with Keio University and the University of Osaka on the use of software platforms.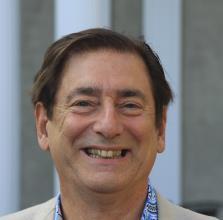 Diogo Teixeira
Diogo Teixeira – Educated at MIT ('71) and HBS ('82). Serial entrepreneur, consultant and researcher with a strong interest in how IT is changing fields as diverse as banking, history, and communication. Three start-ups in financial applications, vertical search, and website assessments. Written two books and many articles for trade press. Previous employment at McKinsey, Ernst &Young, Bank One, and Tower Group. Now retired doing pro bono non profit consulting, angel & stock market investing, international travel (recently in Cuba) and duplicate bridge.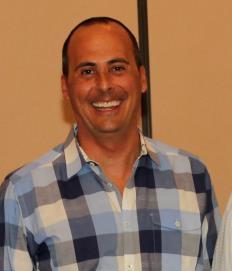 Brian Allieri, WPS Instructional Technology Specialist
Brian has been an educator for over 27 years in both the private and public sector. He spent the first 20 years of his career as a classroom teacher at the elementary level. For the last 7 years, Brian has worked as an Instructional Technology Specialist in Wellesley Public Schools at the elementary and middle school levels. Here, Brian has been able to couple his passion for technology with his expertise as a classroom teacher as he works with teachers and students to authentically incorporation the use of technology into their lessons. Brian received his undergraduate degree in Elementary Education from Stonehill College and his MED in Instructional Technology from Lesley University.

Thom Henes, WHS Educator
Thom has been an early tech adopter ever since his family got a computer when he was 6 years old, back in the days of 5 1/4 disk drives and Prodigy. Through high school and college he explored programming, website construction, and building systems. Thom integrated his interest in tech to his teaching when he became a high school English teacher at Nipmuc Regional High School from 2006-2010, at Westborough High School from 2010-2012, and finally here at Wellesley High School from 2012-present. Thom is continually on the lookout for ways to make learning more interactive through technology, yet tries to remain resistant to tech fads or superficial inclusion. To that end, he looks forward to being part of long term planning to help conceptualize where the district wants to be in the future. Thom holds a Bachelor's degree in English Language and Literature from Brandeis University, a Master's degree in the Art of Teaching for Secondary English Education from Boston University, and is currently working on a second Master's degree in Policy, Planning, and Administration for 9-12 Education from Boston University.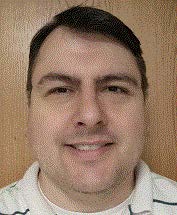 Joseph Hutton, WPS IT Operations Manager
Joe is a Network & Systems Administrator professional with over 20 years experience in managing networking, systems administration, help desk and desktop support in Higher Education, K12, and industry. He currently is the IT Operations Manager for Wellesley Public Schools where he works with staff and students, maintains vendor relationships, manages varied projects, and leads the technical teams. Joe holds a Bachelor's Degree in Chemistry and Philosophy from Saint Mary's University of Minnesota.
Karen Poole, WPS Elementary Educator
As an educator for the past 29 years, Karen Poole started her career in Maryland where she taught second and third graders in a high-needs district. She joined the Hardy School staff in 1999 as a third grade teacher; she has taught second through fourth grades. Karen's passion for technology began early in her tenure at Hardy prompting her to earn her Master's degree at Lesley University as an Instructional Technology Specialist. She has been instrumental in bringing iPad initiatives to Hardy, increasing student engagement and supporting all learners by melding creativity with authentic integration of technology. Karen holds a Bachelor from Seton Hill University in Greensburg, PA.