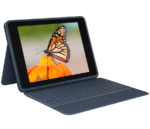 Announcements:
Grade 5 transition to Grade 6 Information
Attention to our grade 5 parents and students please follow this
link
for important information concerning the transition to grade 6 next year. The Zoom webinar will be held on Thursday, April 29 from 6:30-7:30 p.m. You will have the opportunity to hear from WMS faculty and students about 1) an overview of Wellesley Middle School, 2) our PTO, 3) our sixth-grade structure and schedule, 4) one thing you "need to know" about key grade 6 programs, and 5) student thoughts about middle school. Information concerning the zoom was communicated via a letter sent out  last month from Mr. Ito.
SCHOOL PHOTO PICK UP
REMOTE LEARNING SCHOOL PHOTO PICK UP
DATE:  Wednesday April 21st and Thursday April 22nd
TIME:  9:00 am – 12:00 pm
LOCATION: Calvin Road Parking Lot (near WMS)
Rain date:  If you are unable to make either pick up time photos will be sent home during the next supply pick up after vacation. 
PHOTO DAY TOMORROW March 23rd 1-4
RLS PHOTO DAY will take place Wednesday March 24th.
 Please be prompt. We have a large number of students and want to make this as smooth as possible. Parking on Kingsbury may be limited so please allow time for a short walk to the front of the middle school building.
 For those of you who have elementary age children we are asking that you walk them up to the check in table and then wait for them on the sidewalk. Please remember to wear your mask at all times and maintain social distancing. Students will only remove their mask for their photo.
Those of you have middle school and high school students please stay in your car and allow them to walk up to the check in table. Each student will be checked in and directed to a photographer. All order forms can be done online. Some will be available the day of if needed.
Once you have had your photo taken please return to your car as we have another large group coming in right behind you. Please see the 
following link
to help make photo day smooth.  If you have any questions please email me at jonesg@wellesleyps.org
Photo Day Postponed
Dear RLS K-8 Families,
I am sorry to email you that our RLS Picture Day will be postponed due to the weather. After looking at the forecast for Wednesday, they are predicting low 30's as a high temperature but with the Wind Chill factor it will be in the 20's.  We do not want to move the pictures inside as our goal was to make it as safe as possible for our remote families.
We did talk to the photographer and we have rescheduled our picture day for MARCH 24, 2021. It will be in the same location (Wellesley Middle School) and same time frame 1:00-4:00 p.m. If you signed up already, you do not need to change anything and can have the same time you already signed up for.
I will send reminders prior to this date with the links in case you want to change your time or if you would like to sign up for pictures.
I know there will be disappointment but I think this change is in the best interest of everyone.
Let me know if you have any questions and thank you for your understanding.
Sincerely,
Mr. LaCava

COVID-19 (Coronavirus) Updates
RLS News:
Upcoming Events:
View more dates in our monthly view calendar…
---
School Information:
Principal: Nora Wilkins
Secretary: Gina Jones
Office Telephone: 781-446-6210 ;5730
Absentee Line:
Before 7:00 AM: 781-446-6210 ;5799
After 7:00 AM: 781-446-6210 ;5730
Nurse:
RLS does not have its own nurse, please use this link to contact your home school nurse with any questions instead.