Parents,
Please read this important information so you can use PowerSchool's Parent Portal to access information
about your children. The Parent Portal gives you many benefits including greater security, access to all your
children from a single login account, a personalized account for each parent or guardian, and the ability to
change your own login information. In order to access the Parent Portal, you'll need to create an account.
How to Begin:
In order to use PowerSchool, you will need a computer that is connected to the Internet.
PowerSchool website: https://wellesley.powerschool.com/
Create an Account:
After navigating to the website address, the PowerSchool login screen is displayed: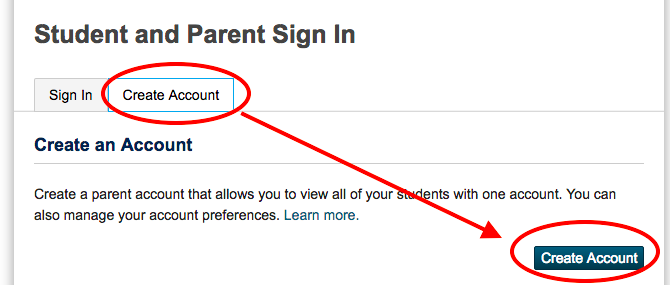 Do NOT enter information into username and password fields. Leave these fields blank. Click on the Create Account tab and then the blue Create Account button.
The Create Parent Account screen will be displayed, as shown below:
Enter First and Last names (Parent)
Enter Email address (Parent) The email address must be unique.
Enter Desired User Name. Please designate a username of your choice. (Do not use an apostrophe or the @ sign.)
Enter Password. The password must be at least 8 characters long.
Re-enter your password to confirm.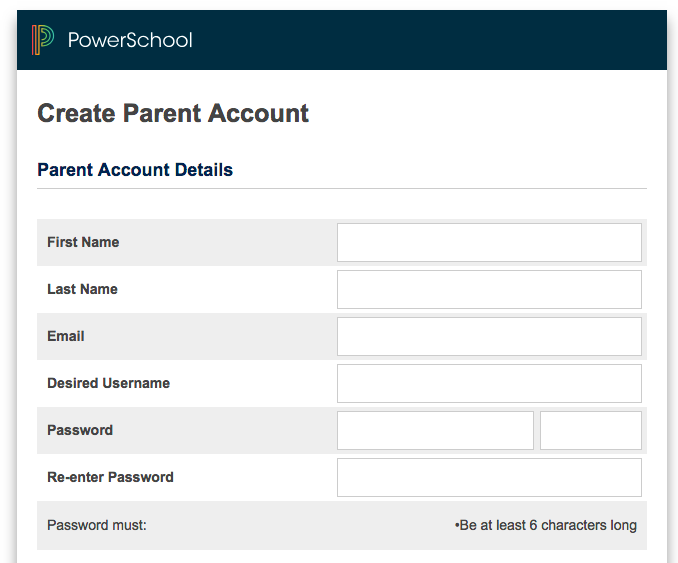 Link Students to Account:
In the Student Name box, type your child's first name.
In the Access ID box, type the AccessID provided on the letter from the school.
In the Access Password box, type the Access Password provided on the letter from the school.
In the Relationship box, choose your relationship to the student
Repeat for additional students.
Scroll down to the bottom and Click Enter.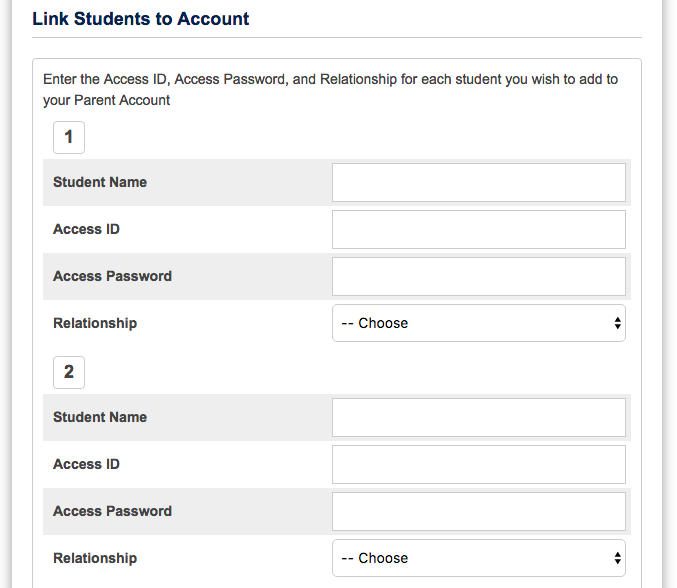 Sign in to Parent Portal:
Now you can sign in with the username and password that you just created.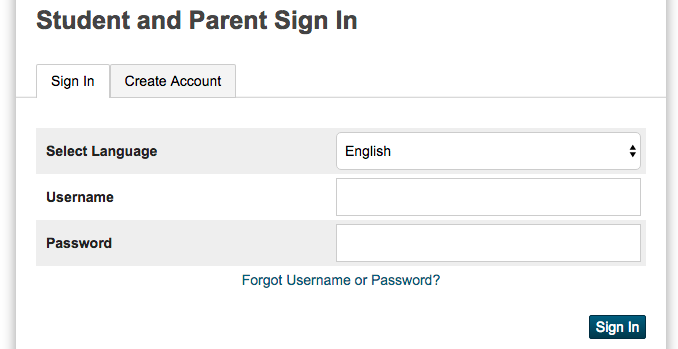 To Add Additional Children To Your Account:
After logging in to your account, click on Account Preferences
Click on Students tab
Click on Add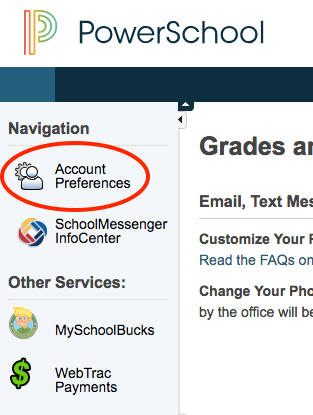 In addition to this Quick Reference Guide, you can find FAQs on the WPS website.