Dear Families,
I just want to start by saying I am thinking of all of you. There certainly has been a lot happening since the High School was last in session. Like many of you, the Chisums have been trying to manage the wellness of our family in our house and those further away.  So far we're all holding up as well as we can under the circumstances.  I know the challenges of our current situation are the most important thing on all of your minds.
In an effort to ready you all for our remote learning activity launch tomorrow March 20th, I wanted to underscore how some of the messaging from the district will be applied at the high school.  We want to be clear that our remote plan is not school.  These are activities we expect students to engage in as a suggestion and as best they are able given your family circumstances.  We want students to return to school with their skills as sharp and intact as they possibly can. These activities will not be graded.  We are providing you materials so you can best decide how to use them. Here is a link to the document that was sent to you earlier that has FAQs at the bottom which we hope are helpful.  Please note: we are not yet sure how final grades will be calculated for either the third term or the year.  We are waiting for more certainty before making any final decisions on those things, and we will make every effort to be clear, fair, and flexible throughout. The hard work students have already done this year so far will definitely be counted.  Long term projects assigned before we closed may be worked on, but this is not required as they will not be due the day we return.  Teachers will make adjustments to due dates and they will be communicating more about those specifics to individual classes.
Since the Covid-19 situation is so fluid, our major announcements will still come from the district level.  Teachers will be updating their websites (Canvas, Google classroom etc.) for daily student use.  They will also be available to respond to any email questions.  The expectation is they will respond within 24 business hours.  Some of them will be emailing students directly, but we are trying to do our best not to overwhelm you all with a flurry of communications.  I know there are many questions students and families may have beyond the scope of this letter today.  The nature of this situation is such that we do not have all the answers to those questions right now, but we will try to push out answers we do have in a thoughtful and timely manner. Students should check their WPS email regularly even if they are using other means to communicate with their teachers.
I did want to take a moment to address a concern I've been receiving about groups of kids gathering in places like our playing fields.  I hope that students are doing everything they can to maintain social distancing by staying away from large gatherings, despite what we may see on social media in other places, and to wash their hands for at least 20 seconds on a regular basis.  The recommendations from our medical professionals are clear and intended to keep everyone in our community, country, and even the world as safe as possible.  This is a time we need to be thinking of how we can help each other.
Please stay well and take good care of yourselves and your families.  I do miss seeing the High School community and hope we'll be together again as soon as possible.
Sincerely,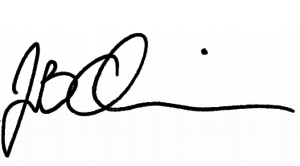 Launching Remote Learning Opportunities – High School March 20th