The Week's End Report – Friday, November 6, 2020
---
Happy Friday and congratulations on making it to the end of a long week!
I know the continued uncertainty of the election has only added to our collective uncertainty about the Coronavirus. I've had a number of conversations with students and families this week, not about politics, but about how we need to be treating each other. Last week I wrote to you about our need to do everything we can to make sure every student feels safe and welcome at Wellesley High School. I know that's our charge as a community outside the school as well. Thank you for continuing to have conversations with your children about this.
Given that we've been partially in person for over a month now, and combined with the two realities I referenced above, I'm sure you've noticed some fatigue setting in with your students. It has certainly been the case for our staff and I can only imagine it is the case for many of you at home too. I write this to encourage us all to be gentle with each other. I know as we continue to work our way through this experiment, in this most abnormal of years, we will continue to make mistakes along the way. Our students need to know this is OK. Sometimes they may need a break – a night off from work to get to bed early, or even a mental health day just to rest and catch up. I think as adults we might need it occasionally too.
---
November 6th is also a good time for families to check in with how your students are doing in their classes. Here are 5 good ways to check in:
1) Look at the teacher class videos from back to school night on our directory page (linked at the top right of the WHS home page). It's great to watch these with your kids.
2) Another great thing to do is to go through Canvas with your students. Set aside some time, sit with your kids, and have them log into Canvas so they can show you the assignments they've been doing and the feedback our teachers have been giving kids. This is a great way to see what they're learning.
3) look at the course syllabus for each course. This document is with the video on the staff directory and will give you information on curriculum, grading, and contact information.
4) Use that contact information! Please email the teachers if you have questions, concerns, or even compliments!
5) Take a look at Powerschool. This program is mostly grades and attendance, but some teachers have added comments if you click on the little blue box next to the course in Powerschool.
---
Testing
I want to make a plea for you all to participate in our student surveillance testing. This past week we had 560 students from Cohort A participant and 529 participate from Cohort B. We'd love to see those numbers rise because we believe that the more kids who test, the safer we will be. Come on Cohort B, don't let A get the best of you!
Of course, today you received another letter from Linda Corridan telling you we had another positive case at the high school. This continues to be concerning for us, and I'll be honest I got lots of reports about gatherings that happened last weekend around Halloween where kids were not wearing masks and physically distancing. I'm not writing this because I want to police our kids 24 hours a day, but because the medical community tells us this behavior is dangerous and I want everyone to stay safe. And, as I write every week, I'd love to see Wellesley High School stay open all year long. Thank you for all the tough decisions you've had to make to help with this.
---
Notes from the House Offices
If you are traveling out of Massachusetts, please refer to the Massachusetts COVID 19 travel order for what is required for your student to return in person. Please consult the Nursing Website for information, or call the Nurses Office at 781-446-6290 x 4503 or 4611
When calling in your student's absence to their house office, please be as specific as possible to the reason why they are not in school. The information given is then transferred to the nurses' office to track more accurately.
---
Finally, I wanted to appreciate our PTSO who once again provided a Friday treat for the staff. It was amazing to have sandwiches delivered and for the staff to have a couple of minutes to sit outside in the unseasonably warm temperatures and enjoy them. Thank you.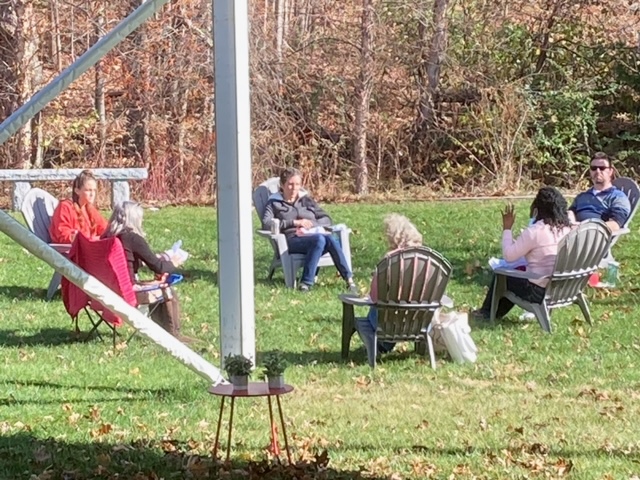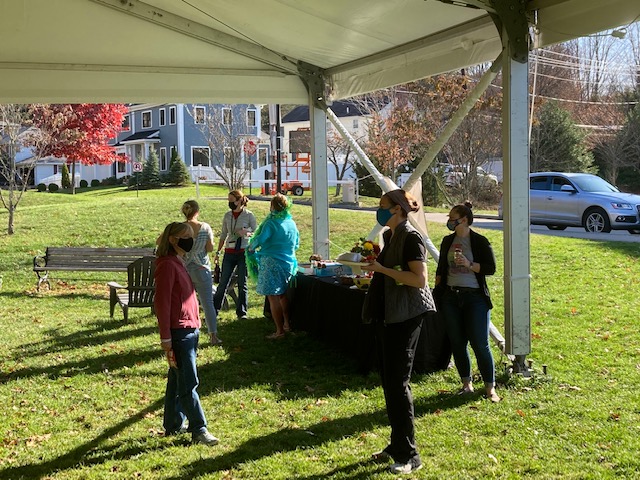 I hope you have a restful and restorative weekend.
Be well.
Best,
Jamie
---
The Week's End Report 11/06/2020