"Without health and fitness, wealth is without value, knowledge is useless, art cannot be manifest, and music cannot be played."
…..Herophilus
WMS Fitness & Health Staff:
Joanne Grant, Director
Jennifer Culver, Secretary
culverj@wellesleyps.org
781-446-6210 x5894
Please visit the Staff Directory page for individual Fitness & Health Teacher Contact Information.
---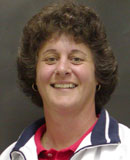 Donna Arcudi, Teacher
Ms. Donna Arcudi is a graduate of Bridgewater State College where she earned a Bachelor of Science in Health and Physical Education. She earned her Master Degree in Education from Fitchburg State College. She began her teaching career in the Wellesley Public Schools as a traveling teacher at the elementary and middle school level She now teaches exclusively at the Middle School. In 2003 Donna was named MAHPERD's Massachusetts Middle School Physical Education Teacher of the Year. Donna was also inducted into the Milford High School Hall of Fame for her accomplishments in field hockey, basketball and softball. Donna spends much of her free time officiating field hockey and lacrosse at both intercollegiate and interscholastic levels.
---
Drew Bourn, Teacher
---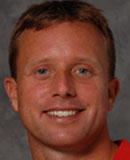 Kirk Fredericks, Teacher
Mr. Kirk Fredericks graduated from Springfield College in 1996, and finished his Masters in Education with a certification in Administration in 1999 from Cambridge College. He started teaching Fitness and Health at WMS in 1996. He coached basketball and baseball in Wellesley at 8th, 9th, and JV levels for many years. Kirk is currently the Varsity baseball coach at Lincoln-Sudbury high school where he has won state championships in 2005 and 2007, along with 8 straight DCL titles. He is currently the New England Prospect 18U college prospect baseball coach in the summer. Kirk was inducted into the Braintree High School Athletic Hall of Fame in 2007.
---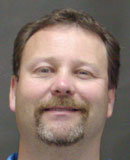 Ken Johnson, Teacher | Website
Mr. Ken Johnson served in the United States Navy for 4 years; Ken earned his undergraduate degree from Keene State College and his Masters in Education from Cambridge College. He has been teaching at the Wellesley Middle School for 11 years, and is currently the Intramural Coordinator at the Middle School.  In his spare time, he enjoys golfing and playing guitar.
---
Lauren Schneider, Teacher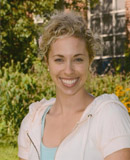 ---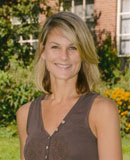 Kari Sciera, Teacher
Ms Kari Sciera completed her undergraduate and graduate work at the State University of New York at Cortland. She has taught health education at all levels K-12 and enjoys a holistic approach to wellness. Kari has two daughters, and enjoys cooking, crafts, jewelry making and basically anything fun!
---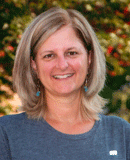 Ilene Sharpe, Teacher | Website
Ms. Ilene Sharpe received her undergraduate degree from the University of Massachusetts/Amherst and her Masters of Education from Fitchburg State College.  Ilene began her teaching career student teaching at the Wellesley Junior High and High Schools.  After a few years teaching in the Brookline Public Schools and a brief stint as a stay at home mom, Ilene rejoined the Wellesley schools in 1993, working at the Middle School since 1996. Ilene has spent nine summers working at a coed overnight camp on Cape Cod.  She loves going to the movies and cooking for her friends and family!