Contact Info:
Gayle McCracken, Director of Human Resources
Valerie Spruill, Administrative Assistant to Director of Human Resources
Phone: 
781-446-6210 x5603
Jacqueline "Jackie" Meyer, Human Resources Secretary
Phone:
781-446-6210 x5622
Location:
Central Administrative Offices, 40 Kingsbury St, Wellesley MA 02481
Directions
---
HR News: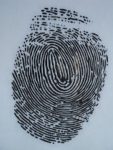 Fingerprinting Requirements for Public School Employees
Massachusetts law now requires fingerprint-based criminal history record checks for most individuals involved with Department of Early Education and Care (EEC) licensed, approved, or funded programs. Read more…
Wellesley Public Schools is a community that employs highly-qualified teachers, administrators, and support professionals.  We are a dynamic learning community guided by our core values of Academic Excellence, Cooperative and Caring Relationships, Respect for Human Differences, and Commitment to Community.
The Office of Human Resources is responsible for the recruitment, development, supervision and retention of all employees in the Wellesley Public Schools.  All prospective employees are encouraged to review employment opportunities within the district and review the collective bargaining agreements to obtain information about salary information, benefits, and working conditions.