Principal: Gerardo J. Martinez martinezg@wellesleyps.org
Secretary: Kristin Lueken
Office Email: wps-schofield-office@wellesleyps.org
School Office Email For Dismissal Changes, Absences, and Tardy Notifications: ssdismiss@gmail.com
Nurse: Emma McMahon
27 Cedar Street, Wellesley MA 02481 • Map & Directions
Office Tel: 781-446-6280
Voice Mail: 781-446-6230
Fax: 781-263-1527
Absentee Line: 781-446-6230 ;8 (Option 8)
School Hours:
Monday, Tuesday: 8:30 am – 3:05 pm
Wednesday: 8:30 am – 12:00 pm
Thursday, Friday: 8:30 am – 3:05 pm
Office Hours:
---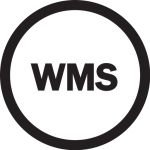 Grade 5 to 6 Transition Information
Welcome WMS Incoming Grade 6 Families!
As a remote introduction to Wellesley Middle School, we invite you to engage with our "Grade 5 to 6 Transition" website to learn more about our school.


COVID-19 (Coronavirus) Updates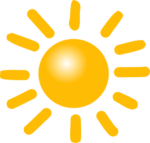 WPS Summer Learning
Thinking of Our Students
Mar 20, 2020
-
HOLA SCHOFIELD!!!! Here are some of the things I miss about being in school.   Please enjoy the videos I will be posting every few days by clicking on the link provided on the previous page. 🙂  I miss welcoming you… ... Continue reading...
---
Upcoming Dates:
Nothing from Monday, July 6 to Monday, July 20.
View more dates in our monthly view calendar…
---
Please see Schofield PTO Website for: