Announcements:

FAQ: WPS Text Messaging & SchoolMessenger InfoCenter
Customize Your Preferences Anytime: Now that WPS has turned on text messaging, if you would like to customize your phone, email and text message preferences, please login to the PowerSchool Parent Portal and select the "SchoolMessenger InfoCenter" icon in the left sidebar.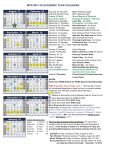 Final 2017-18 WPS Academic Calendar
Click below to view the final 2017-18 school year calendar as voted by School Committee on December 13, 2016.
Winter Weather Reminder
Winter / Snow / Cold Weather Reminder
Unless the temperature is dangerously cold (e.g. – below 20 degrees or at the discretion of the office in consultation with major weather channels) or the conditions are unsafe, children should come to school prepared to go outside every day –
• morning arrival
• morning recess
• lunch recess
• Children are expected to wear clothing appropriate for the weather – hats, mittens, jackets and boots, etc. Shorts may not be worn outside.
• When snow covers the ground, children are expected to wear boots and snow pants to play in the snow on the field. (Boots are a good idea on most days.) Children will not be able to call home to get dry clothes.
• Children should bring a pair of shoes to wear inside the building and sneakers for days they have PE. Wearing outdoor / snow boots in the classroom all day can be uncomfortable and is discouraged. Sneakers are required for PE.
---
Upcoming Dates:
View more dates in our monthly view calendar…
---
School Information:
Principal: Gerardo J. Martinez
Secretary: Kristin Lueken
Nurse: Judith Sewall
27 Cedar Street, Wellesley MA 02481 • Map & Directions
Office Tel: 781-446-6280
Voice Mail: 781-446-6230
Fax: 781-263-1527
Absentee Line: 781-446-6230 ;8 (Option 8)
School Office Email For Dismissal Changes, Absences, and Tardy Notifications: ssdismiss@gmail.com
School Hours:
Monday, Tuesday: 8:30 am – 3:05 pm
Wednesday: 8:30 am – 12:00 pm
Thursday, Friday: 8:30 am – 3:05 pm
---
Please see Schofield PTO Website for: