Daily Announcements
---
Announcements: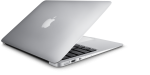 Parent BYOL Sign Up by January 27
Wellesley High School is planning for a BYOL (Bring Your Own Laptop) program in the fall of 2017 much like colleges. In this program, every student would have a laptop to use in class and throughout the day for research, organization, and schoolwork. For more details about the program, and recommended device and criteria, please visit: https://wellesleyps.org/1to1program/byol-recommended-hardware-specifications/
As part of the planning and budgeting process it is important to collect information on your intended participation option. Your students received a brief information sheet today, January 18 in Advisory about the program and the participation options. We ask you to fill out the online Parent BYOL sign up by January 27, 2017 (more…)

FAQ: WPS Text Messaging & SchoolMessenger InfoCenter
Customize Your Preferences Anytime: Now that WPS has turned on text messaging, if you would like to customize your phone, email and text message preferences, please login to the PowerSchool Parent Portal and select the "SchoolMessenger InfoCenter" icon in the left sidebar.
Final 2017-18 WPS Academic Calendar
Click below to view the final 2017-18 school year calendar as voted by School Committee on December 13, 2016.
Student News:
Principal's Message & Reminders:
Upcoming Dates:
View more dates in our monthly view calendar…
---
School Information:
Principal: Dr. Jamie Chisum
Secretary: Diane Zinck
Nurses: Shari Johnson, Pam Sheridan
50 Rice Street, Wellesley MA 02481 • Map, Directions & Traffic Patterns
Tel: 781-446-6290
Fax: 781-446-6308
Please Report Absences by House
Main Office Phone Extension Shortcuts
781-446-6290
Bradford House x1
Perrin House x2
Phillips House x3
Principal's Office x5
Guidance Office & METCO x6
Athletics x7
Special Education x8
Nurse x9
School Hours:
Monday-Friday: 7:30 am – 2:30 pm