WHS Principal Email: chisumj@wellesleyps.org
Wellesley Public Schools will be closed until Monday, May 4. This situation is fluid, please stay tuned for updates.

COVID-19 (Coronavirus) Updates

WPS Remote Learning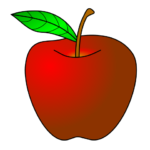 Meal Order Form for Students
Daily Announcements

The purpose of the Raiders Board is to have one place to view school events, announcements, and school-related activities. The Raiders Board is NOT for personal causes, selling items or political use. All submissions must be approved before being posted. The Raiders Board is only for students and staff at the High School.
Click to View Student Event Listings or Submit an Event
---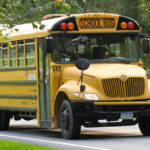 Bus Transportation Services for 2020-21
WPS is planning for transportation services for the upcoming 2020-21 school year. In accordance with State regulations and School Committee policy, free transportation will be provided for students in Kindergarten through Grade 6 residing more than 2 miles from your school. We will continue to offer fee-based transportation services to all other students (that is, students who live less than two miles from school or students in grades 7 through 12). The fee will be $521 per student, with a family cap of $1,142. In other words, when there are more than two children in a family participating in the fee-based transportation program, the fee for the third child is $100 and any additional child thereafter is free. The deadline for online registration with payment in full is April 17, 2020.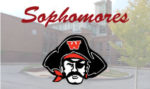 Grade 10 Students: Download TestNav Software before 3/11/20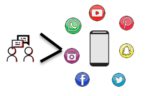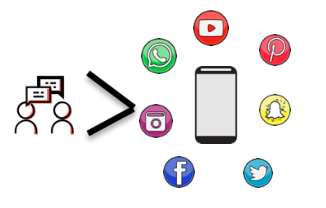 More Social Less Media
A new initiative of the WPS Department of Technology. Goals of the project are:
To provide a technology-free program for students, teachers, and families to re-establish healthy connections to the people around them
Align to district-wide Profile of a Graduate, Challenge Success and social-emotional learning initiatives
Principal's Message & Reminders:
Upcoming Dates:
View more dates in our monthly view calendar…
---
School Information:
Principal: Dr. Jamie Chisum
Secretary: Diane Zinck
Nurses: Shari Johnson, Pam Sheridan
50 Rice Street, Wellesley MA 02481 • Map, Directions & Traffic Patterns
Tel: 781-446-6290
Fax: 781-446-6308
Principal Email: chisumj@wellesleyps.org
Main Office Email: wps-whs-office@wellesleyps.org
Please Report Absences by House
Main Office Phone Extension Shortcuts
781-446-6290
Bradford House x1
Perrin House x2
Phillips House x3
Principal's Office x5
Guidance Office & METCO x6
Athletics x7
Special Education x8
Nurse x9
School Hours:
Monday-Friday: 7:30 am – 2:30 pm
Office Hours:
Monday-Friday: 7:30 am – 3:30 pm