---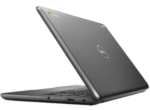 ---
Announcements:

COVID-19 (Coronavirus) Updates
Breakfast and Lunch Availability During WHS Closure
To ensure all students have access to breakfast and lunch during the WHS closure, the Food Service Department has created an on-line order system for all High School students.
Students are encouraged to pre-order meals for pick up daily at the High School main entrance.
Salads, sandwiches and a heat and eat entree, prepared fresh daily, are available on the menu.
Packaged breakfasts are also included with every pick up.
Pickups are from 10:30 to 12 noon daily.
Five day meal packs are also available for pick up on Wednesday, November 18th – Order using the Remote meals ordering form.
All meals are no cost to the students or families and no à la carte items will be available until we return to in person service on December 1st.
Principal's Message & Reminders:
Upcoming Dates:
View more dates in our monthly view calendar…
---
Principal: Dr. Jamie Chisum chisumj@wellesleyps.org
Secretary: Diane Zinck
Office Email: wps-whs-office@wellesleyps.org
Nurses: Shari Johnson, Pam Sheridan
50 Rice Street, Wellesley MA 02481 • Map, Directions & Traffic Patterns
Tel: 781-446-6290
Fax: 781-446-6308
Please Report Absences by House
Main Office Phone Extension Shortcuts
781-446-6290
Bradford House x1
Perrin House x2
Phillips House x3
Principal's Office x5
Guidance Office & METCO x6
Athletics x7
Special Education x8
Nurse x9
School Hours:
Monday-Friday: 7:30 am – 2:30 pm
Office Hours:
Monday-Friday: 7:30 am – 3:30 pm