Daily Announcements
---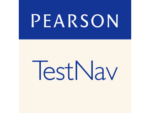 TestNav for MCAS Computer-Based Testing
This spring, Wellesley High School will administer the MCAS English Language Arts (ELA) and Math exams using a computer-based format. While this is new for the high school, our current sophomores have taken the computer-based format in 8th grade. All sophomores should download and install the TestNav App: https://download.testnav.com/
Principal's Message & Reminders:
Assistant Principal Announcement
Mar 15, 2019
-
15 March 2019 Dear Wellesley High School Community, I'm writing you this afternoon to announce that as of July 1st 2019, Ms. Sarah Matloff will be the new Assistant Principal for the Bradford House at Wellesley High School. Ms. Matloff has been ... Continue reading...
Course Selection Deadline is March 22
Mar 14, 2019
-
The Course Selection deadline for grades 9-11 has been extended to March 22nd. Course Level Change forms and printed, signed copies of your course registration should be dropped off at your House office by this extended deadline.
Assistant Principal Finalist Week
Mar 3, 2019
-
2019 Wellesley High School Assistant Principal FinalistsIn alphabetical order:Ms. Jodi Cohen - Jodi has been a Biology, Anatomy and Physiology, and Marine Biology at Newton North High School for the past twenty years. Additionally, she is the Chair of Newton ... Continue reading...
Upcoming Dates:
View more dates in our monthly view calendar…
---
School Information:
Principal: Dr. Jamie Chisum
Secretary: Diane Zinck
Nurses: Shari Johnson, Pam Sheridan
50 Rice Street, Wellesley MA 02481 • Map, Directions & Traffic Patterns
Tel: 781-446-6290
Fax: 781-446-6308
Email: wps-whs-office@wellesleyps.org
Please Report Absences by House
Main Office Phone Extension Shortcuts
781-446-6290
Bradford House x1
Perrin House x2
Phillips House x3
Principal's Office x5
Guidance Office & METCO x6
Athletics x7
Special Education x8
Nurse x9
School Hours:
Monday-Friday: 7:30 am – 2:30 pm
Office Hours:
Monday-Friday: 7:30 am – 3:30 pm