CurbSmart Parent Instructions
Bates is pleased to announce that we will be using CurbSmart to manage our student dismissal process!
CurbSmart is an easy-to-use app that instantly synchronizes pick-up arrivals, allowing school staff inside and outside to coordinate the safe and organized release of students after school.  
CurbSmart ParentSetup Instructions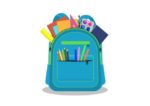 Back to School Packet 2019
Click here for Back to School packet.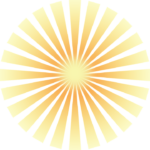 WPS Office Summer Hours
June 17 thru 28th, 8 am to 3:15 pm.
Mondays thru Thursday hours in July:  8 am to 4 pm  (Check with individual schools to confirm hours.
Closed Fridays in July.
August 1 thru 28:  8 am – 3:15 pm
Bates Buzz News & Reminders:
Back to School
Aug 5, 2019
-
Dear Parents and Guardians,I hope you are enjoying your summer. Personally, I am enjoying time with family and friends as well experiencing the joy of welcoming a new puppy to our family. Summer also affords the luxury of extended time… ... Continue reading...
Bates Buzz
Jun 13, 2019
-
Dear Bates Families,In this final week of school we have been engaging in our favorite end of school year traditions, including our final Community Meeting on Wednesday. We have much to celebrate in the many ways our children have grown… ... Continue reading...
Upcoming Dates:
View more upcoming dates in our monthly view calendar…
---
School Information:
Principal: Toni Jolley
Secretary: Melanie Friedman
Nurses: Chris Spolidoro & Maxine Creanza
116 Elmwood Road, Wellesley MA 02481 • Map & Directions
Office Tel: 781-446-6260
Voice Mail: 781-446-6315
Fax: 781-263-1520
Absentee Line: 781-446-6315 ;8 (Option 8)
School Office Email: wps-bates-office@wellesleyps.org
School Hours:
Monday, Tuesday: 8:30 am – 3:05 pm
Wednesday: 8:30 am – 12:00 pm
Thursday, Friday: 8:30 am – 3:05 pm
Office Hours: