Announcements: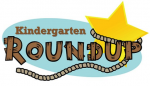 Kindergarten Registration 2017-18
Kindergarten registration is now open for 2017-18. Please note that the parent(s) of any Kindergarten eligible student should register with the Wellesley Public Schools even if they are interested in deferring their child's attendance for one school year. Questions should be directed to District Registrar Nancy Costigliola at 781-446-6210 ;5600 or registrar@wellesleyps.org. Registration packets are available on the website and completed packets should be brought to Central Office located at 40 Kingsbury Street. Read more…
Bates Buzz News & Reminders:
Bates Buzz
Mar 3, 2017
-
Dear Bates families,​​​​​​​ The snow has melted and Bates in Bloom is around the corner! We hope you'll be able to join us for a short visit to your child's classroom between 8:45 and 9:30 a.m. on Thursday, March 9. ... Continue reading...
Bates Buzz
Feb 9, 2017
-
Dear Bates Families, I hope you all stayed warm and safe in the storm today. I am writing this week to share with you some of the details of our ongoing work to ensure the safety of all of our ... Continue reading...
Upcoming Dates:
View more upcoming dates in our monthly view calendar…
---
School Information:
Principal: Toni Jolley
Secretary: Maureen Herzig
Nurses: Chris Spolidoro & Jody Loeser
116 Elmwood Road, Wellesley MA 02481 • Map & Directions
Office Tel: 781-446-6260
Voice Mail: 781-446-6315
Fax: 781-263-1520
Absentee Line: 781-446-6315 ;8 (Option 8)
School Office Email: batesoffice@wellesleyps.org
School Hours:
Monday, Tuesday: 8:30 am – 3:05 pm
Wednesday: 8:30 am – 12:00 pm
Thursday, Friday: 8:30 am – 3:05 pm