Announcements: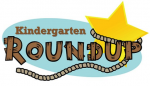 Kindergarten Round Up 2017
Wed., Feb. 8 at 3:00 – 6:00 PM  (Snow Date 2/15/17)
Sat., March 4 at 9:00 AM – 12:00 PM (Snow Date 3/18/17)
Sprague Elementary School Library, 401 School Street, Wellesley MA 02482
WPS Kindergarten Registration for children 5 years of age on or before August 31, 2017. Please bring registration forms and required documents to the Round Up. Click to download a Registration Packet.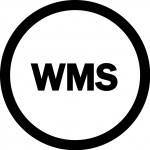 5th Grade Parent Night at WMS
Thursday, March 23 at 6:30-9:00 PM in the WMS Auditorium
Please join us for a welcome and informational evening. Speakers will include Principal Mark Ito, Guidance Department Head Kate Mahoney and a representative from the Technology Department. This will be an opportunity for a brief overview of required academic and elective classes thru department heads and directors. More information for Incoming 6th Graders is available in the 2017-18 Program of Studies…
Bates Buzz News & Reminders:
Bates Buzz
Feb 9, 2017
-
Dear Bates Families, I hope you all stayed warm and safe in the storm today. I am writing this week to share with you some of the details of our ongoing work to ensure the safety of all of our ... Continue reading...
Bates Buzz
Jan 27, 2017
-
Dear Bates Families, Yesterday our school gathered for a community meeting. These monthly community meetings are an important all school ritual for our students and faculty. We sit in a large circle in the gym and sing, celebrate students learning ... Continue reading...
Upcoming Dates:
View more upcoming dates in our monthly view calendar…
---
School Information:
Principal: Toni Jolley
Secretary: Maureen Herzig
Nurses: Chris Spolidoro & Jody Loeser
116 Elmwood Road, Wellesley MA 02481 • Map & Directions
Office Tel: 781-446-6260
Voice Mail: 781-446-6315
Fax: 781-263-1520
Absentee Line: 781-446-6315 ;8 (Option 8)
School Office Email: batesoffice@wellesleyps.org
School Hours:
Monday, Tuesday: 8:30 am – 3:05 pm
Wednesday: 8:30 am – 12:00 pm
Thursday, Friday: 8:30 am – 3:05 pm