CurbSmart Parent Instructions
Bates is pleased to announce that we will be using CurbSmart to manage our student dismissal process!
CurbSmart is an easy-to-use app that instantly synchronizes pick-up arrivals, allowing school staff inside and outside to coordinate the safe and organized release of students after school.  
CurbSmart ParentSetup Instructions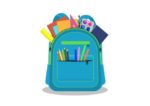 Back to School Packet 2019
Click here for Back to School packet.
Bates Buzz News & Reminders:
HHU Meeting at Bates tonight
Sep 10, 2019
-
Reminder: Superintendent David Lussier and Principal Toni Jolley will meet tonight with the Bates community to discuss the Hardy, Hunnewell, Upham (HHU) project and implications for the Bates School in the coming years. The meeting is tonight at 6:30 p.m.… ... Continue reading...
Upcoming Dates:
View more upcoming dates in our monthly view calendar…
---
School Information:
Principal: Toni Jolley
Secretary: Melanie Friedman
Nurses: Chris Spolidoro & Maxine Creanza
116 Elmwood Road, Wellesley MA 02481 • Map & Directions
Office Tel: 781-446-6260
Voice Mail: 781-446-6315
Fax: 781-263-1520
Absentee Line: 781-446-6315 ;8 (Option 8)
School Office Email: wps-bates-office@wellesleyps.org
School Hours:
Monday, Tuesday: 8:30 am – 3:05 pm
Wednesday: 8:30 am – 12:00 pm
Thursday, Friday: 8:30 am – 3:05 pm
Office Hours: