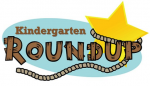 Kindergarten Registration 2020-21
WPS Kindergarten Registration for children 5 years of age on or before August 31, 2020. Please bring registration forms and required documents to the Round Up. Read more and download a registration packet on the district website.
Kindergarten Round Up 1 – Wednesday, February 5, 2020 at 3:00-6:00 PM (snow date 2/12/20)
Kindergarten Round Up 2 – Saturday, March 7, 2020 at 9:00 AM – 12:00 PM (snow date 3/14/20)
Round Up Location: Sprague Elementary School Library, 401 School St, Wellesley MA 02482
If required, nurse follow-up and English Learner screenings will occur at individual schools by appointment. Questions regarding Kindergarten registration should be directed to District Registrar Nancy Costigliola at 781-446-6210 ;5600 or registrar@wellesleyps.org.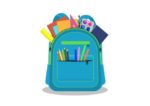 Back to School Packet 2019
Click here for Back to School packet.
Bates Buzz News & Reminders:
PTO Meeting today
Jan 9, 2020
-
Dear Bates Community, Attached are the presentations shared by Kate Stanley, Bates School Psychologist, and me at today's PTO meeting. If you have questions, please feel free to reach out to Kate or me. Warm regards, Toni Jolley Bates 2019… ... Continue reading...
Bates Buzz
Dec 18, 2019
-
Dear Bates Families,With 2019 winding down, we gathered as a school this morning for our monthly Community Meeting and highlighted some of the many ways our students follow the "3Bs" at Bates. In particular, students are responsible and safe… ... Continue reading...
Upcoming Dates:
View more upcoming dates in our monthly view calendar…
---
School Information:
Principal: Toni Jolley
Secretary: Melanie Friedman
Nurses: Chris Spolidoro & Maxine Creanza
116 Elmwood Road, Wellesley MA 02481 • Map & Directions
Office Tel: 781-446-6260
Voice Mail: 781-446-6315
Fax: 781-263-1520
Absentee Line: 781-446-6315 ;8 (Option 8)
School Office Email: wps-bates-office@wellesleyps.org
School Hours:
Monday, Tuesday: 8:30 am – 3:05 pm
Wednesday: 8:30 am – 12:00 pm
Thursday, Friday: 8:30 am – 3:05 pm
Office Hours: