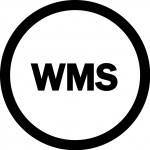 Grade 5 Parent Workshop
Parent and Student Panel to share insights and answer questions about Grade 6.
Friday, May 10 at 9:00-10:30 a.m
Middle School Cafeteria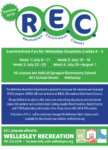 Summer R.E.C. (Recreation Enrichment Classes)
Summertime Fun for Wellesley Students Grades K – 5
Week 1: July 8 – 11 • Week 2: July 15 – 18 Week 3: July 22 – 25 • Week 4: July 29 – August 1
All classes are held at Sprague Elementary School
We are thrilled to be able to offer some new and exciting educational and enrichment classes this summer such as Med School, Coding, Graphic Novel Creations, Rocket Science and STEM Exploration just to name a few. Many classes offer AM & PM sessions. Program Information and Online Registration is available at wellesleyrec.org
Bates Buzz News & Reminders:
MCAS Testing Information
Mar 5, 2019
-
Dear Parents of Students in Grades 3, 4 and 5:In April and May students in grades 3, 4 and 5 will take the Massachusetts Comprehensive Assessment System, or MCAS tests. All students will take the tests using an online format… ... Continue reading...
Bates Buzz
Feb 28, 2019
-
Dear Bates Families,I hope the delayed opening today allowed for safe travels to school and work for everyone. With the sun and warmer temperatures there were many smiles as students enjoyed the snow with outdoor recess! In this email I… ... Continue reading...
Upcoming Dates:
View more upcoming dates in our monthly view calendar…
---
School Information:
Principal: Toni Jolley
Secretary: Maureen Herzig
Nurses: Chris Spolidoro & Maxine Creanza
116 Elmwood Road, Wellesley MA 02481 • Map & Directions
Office Tel: 781-446-6260
Voice Mail: 781-446-6315
Fax: 781-263-1520
Absentee Line: 781-446-6315 ;8 (Option 8)
School Office Email: wps-bates-office@wellesleyps.org
School Hours:
Monday, Tuesday: 8:30 am – 3:05 pm
Wednesday: 8:30 am – 12:00 pm
Thursday, Friday: 8:30 am – 3:05 pm
Office Hours: