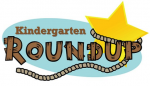 Kindergarten Registration 2019-20
Round Up Dates:
Wednesday, February 6 at 3:00-6:00pm (Snow Date 2/13/19)
Saturday, March 2 at 9:00am-12:00pm (Snow Date 3/9/19)
Location: Sprague Elementary School Library, 401 School Street, Wellesley MA 02482
For children 5 years of age on or before August 31, 2019. Please bring registration forms and required documents to the Round Up. Download a registration packet on the district website: https://wellesleyps.org/students-families/student-registration/kindergarten-registration/. If required, nurse follow-up and English Learner screenings will occur at individual schools by appointment.
Bates Buzz News & Reminders:
Bates Buzz
Feb 15, 2019
-
Dear Bates Families,I wanted to communicate a couple of items on this Friday before winter vacation.1. On Thursday, March 7 from 8:45 - 9:30 a.m. we invite all families to join us for Bates in Bloom. This school-wide event is an ... Continue reading...
Bates Buzz
Feb 1, 2019
-
Dear Bates Families,As a reminder, student Progress Reports will be coming home in backpacks today. In addition, I ask your help with car line, particularly during these challenging winter months. In an effort to ensure the safety of our students and ... Continue reading...
Upcoming Dates:
View more upcoming dates in our monthly view calendar…
---
School Information:
Principal: Toni Jolley
Secretary: Maureen Herzig
Nurses: Chris Spolidoro & Maxine Creanza
116 Elmwood Road, Wellesley MA 02481 • Map & Directions
Office Tel: 781-446-6260
Voice Mail: 781-446-6315
Fax: 781-263-1520
Absentee Line: 781-446-6315 ;8 (Option 8)
School Office Email: wps-bates-office@wellesleyps.org
School Hours:
Monday, Tuesday: 8:30 am – 3:05 pm
Wednesday: 8:30 am – 12:00 pm
Thursday, Friday: 8:30 am – 3:05 pm
Office Hours: