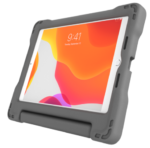 Announcements:
News & Updates:
Upcoming Dates:
View more upcoming dates in our monthly view calendar…
Director: Rebecca Zieminski zieminskir@wellesleyps.org
Secretary: Isabel Cashman cashmani@wellesleyps.org
School Office Email: pawsoffice@wellesleyps.org
Nurse: Zinta Gulens, MSN, BSN, BA, RN gulensz@wellesleyps.org
63 Hastings Street (adjacent to Fiske School – Use 45 Hastings Street in your GPS for the best route to P.A.W.S.) • Map & Directions
Wellesley, MA 02481
Tel: 781-446-6222
Fax: 781-283-5728
School Hours:
Days and Times Vary by Classroom
Office Hours:
Due to Covid 19, the building will be closed to the general public. Please call 781-446-6222 if you have any questions.
---