Announcements:
Save the Date for Hardy Movie Night!
Please save the date for the annual Hardy Movie Night on Friday, March 29th! 
Entry is free and we will be watching the newly released "Mary Poppins Returns." Food and drinks including pizza from Comella's will be available to purchase at 5:30 p.m.  Showtime will begin at 6:00 p.m.
If you are interested in volunteering to help at Movie Night, please contact Adam Meyers at
almeyers@mac.com
.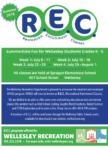 Summer R.E.C. (Recreation Enrichment Classes)
Summertime Fun for Wellesley Students Grades K – 5
Week 1: July 8 – 11 • Week 2: July 15 – 18 Week 3: July 22 – 25 • Week 4: July 29 – August 1
All classes are held at Sprague Elementary School
We are thrilled to be able to offer some new and exciting educational and enrichment classes this summer such as Med School, Coding, Graphic Novel Creations, Rocket Science and STEM Exploration just to name a few. Many classes offer AM & PM sessions. Program Information and Online Registration is available at wellesleyrec.org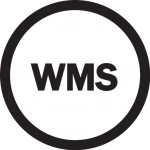 Grade 5 Parent Orientation
Thursday, March 28 at 6:15 – 9:00 PM
Wellesley Middle School Auditorium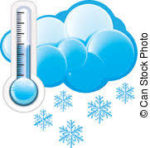 Brrrr! Chilly weather ahead
We would like to remind parents that as a rule of thumb, we will have outdoor arrival and recess unless the temperature drops below 20 degrees F real feel.  We use the weather site accuweather.com to monitor and make a determination regarding indoor or outdoor recess.
Boots, hats, socks and mittens or gloves and possibly snowpants are necessary for outdoor play.  Children who are not dressed appropriately may have to spend recess inside.
Please remember to make sure your child brings sneakers to change into for physical education and shoes or sneakers for classroom activities.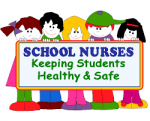 Reminder from the School Nurse
Students receiving antibiotics for a contagious condition such as strep throat must stay out of school until 24 hours of antibiotic therapy has been completed. Excessive coughing and nasal discharge and generally not feeling well are indications that the child should remain home.
If your child has a temperature of 100 degrees or above (taken orally) in the morning, it is recommended that (s) he remain home. Students should remain home for 24 hours after a fever has subsided without the use of fever-reducing medication such as acetaminophen (Tylenol) or ibuprofen (Motrin). If your child develops a fever during school hours, they will not be allowed to return to the classroom and will remain in the health office until dismissed to a parent/guardian or their designee.
Hardy Hello:
Upcoming Dates:
View more upcoming dates in our monthly view calendar…
---
School Information:
Principal: Charlene Cook
Secretary: Janet Rixon
Nurse: Carol Sullivan
293 Weston Road, Wellesley, MA 02482 • Map & Directions
Office Tel: 781-446-6270
Voice Mail: 781-446-6225
Fax: 781-263-1523
Absentee Line: 781-446-6225 ;8 (option 8)
Email: wps-hardy-office@wellesleyps.org
School Hours:
Monday, Tuesday: 8:30 am – 3:05 pm
Wednesday: 8:30 am – 12:00 pm
Thursday, Friday: 8:30 am – 3:05 pm
Office Hours: