Announcements: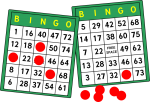 Bingo Night at Hardy School – Feb. 7!
Save the date for the Annual Hardy Bingo Night on Friday, February 7; 5:30-7:00 P.M. in the Hardy gym.
Join us for a fun evening of bingo, pizza and more, not to mention hanging out with friends from our wonderful Hardy community and raising money for a great cause. Keep your eyes open for more details in the Hardy Headlines in the coming weeks, including how to pre-purchase your cards so that you save time on Bingo Night.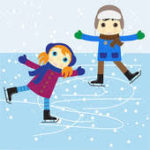 Hardy Skating Party on Jan. 22
Join your fellow Hardy classmates for the annual Ice Skating Party at Babson Skating Center on Wednesday, January 22 from 1:10-2:10 p.m. The cost of admission will be covered by the Hardy PTO, while skate rentals are $5. The concession stand will also be open and snacks will be available for purchase.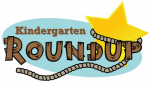 Kindergarten Registration 2020-21
WPS Kindergarten Registration for children 5 years of age on or before August 31, 2020. Please bring registration forms and required documents to the Round Up. Read more and download a registration packet on the district website.
Kindergarten Round Up 1 – Wednesday, February 5, 2020 at 3:00-6:00 PM (snow date 2/12/20)
Kindergarten Round Up 2 – Saturday, March 7, 2020 at 9:00 AM – 12:00 PM (snow date 3/14/20)
Round Up Location: Sprague Elementary School Library, 401 School St, Wellesley MA 02482
If required, nurse follow-up and English Learner screenings will occur at individual schools by appointment. Questions regarding Kindergarten registration should be directed to District Registrar Nancy Costigliola at 781-446-6210 ;5600 or registrar@wellesleyps.org.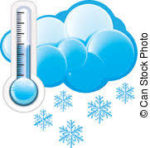 Brrrr! Chilly weather ahead
We would like to remind parents that as a rule of thumb, we will have outdoor arrival and recess unless the temperature drops below 20 degrees F real feel.  We use the weather site accuweather.com to monitor and make a determination regarding indoor or outdoor recess.
Boots, hats, socks and mittens or gloves and possibly snowpants are necessary for outdoor play.
Please remember to make sure your child brings sneakers to change into for physical education and shoes or sneakers for classroom activities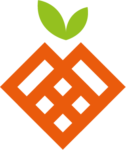 New Lunch Website & Apps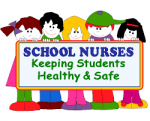 Reminder from the School Nurse
Students receiving antibiotics for a contagious condition such as strep throat must stay out of school until 24 hours of antibiotic therapy has been completed. Excessive coughing and nasal discharge and generally not feeling well are indications that the child should remain home.
If your child has a temperature of 100 degrees or above (taken orally) in the morning, it is recommended that (s) he remain home. Students should remain home for 24 hours after a fever has subsided without the use of fever-reducing medication such as acetaminophen (Tylenol) or ibuprofen (Motrin). If your child develops a fever during school hours, they will not be allowed to return to the classroom and will remain in the health office until dismissed to a parent/guardian or their designee.
Hardy Hello:
Upcoming Dates:
View more upcoming dates in our monthly view calendar…
---
School Information:
Principal: Charlene Cook
Secretary: Janet Rixon
Nurse: Carol Sullivan
293 Weston Road, Wellesley, MA 02482 • Map & Directions
Office Tel: 781-446-6270
Voice Mail: 781-446-6225
Fax: 781-263-1523
Absentee Line: 781-446-6225 ;8 (option 8)
Email: wps-hardy-office@wellesleyps.org
School Hours:
Monday, Tuesday: 8:30 am – 3:05 pm
Wednesday: 8:30 am – 12:00 pm
Thursday, Friday: 8:30 am – 3:05 pm
Office Hours: