Announcements: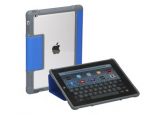 Grade 5 Parents: Register for WMS 1:1 iPad program by Thursday, May 25
The WMS 1:1 iPad registration is officially open! Please visit the
Class of 2024 Options and Prices
to review the different options. And when you are ready please go to the 1:1 Registration (iPads) with the link below or registration links provided on the
Middle School 1:1 iPads site
. The due date for registering for the WMS 1:1 iPad registration at the middle school is Thursday, May 25, 2017.
1:1 REGISTRATION LINK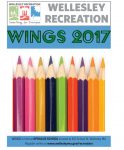 WINGS Summer Program
WINGS summer programming is open to all students who attend Wellesley Public Schools. WPS in conjunction with WINGS (through the Wellesley Recreation Department) have a partnership to create summer programming that is fun and engaging for all Wellesley families. Our goal is to create a mix of courses that will provide all students a balance of academic and enrichment opportunities during the summer.
WINGS 2017 Program Brochure and Course Listing (PDF)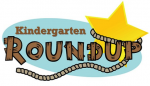 Kindergarten Registration 2017-18
Kindergarten registration is now open for 2017-18. Please note that the parent(s) of any Kindergarten eligible student should register with the Wellesley Public Schools even if they are interested in deferring their child's attendance for one school year. Questions should be directed to District Registrar Nancy Costigliola at 781-446-6210 ;5600 or registrar@wellesleyps.org. Registration packets are available on the website and completed packets should be brought to Central Office located at 40 Kingsbury Street. Read more…
Weekly Notes:
Upcoming Dates:
View more upcoming dates in our monthly view calendar…
---
School Information:
Principal: Susan Snyder
Secretary: Lennie Becker
Nurse: Sharon Kahn
401 School Street, Wellesley MA 02482 • Map & Directions
Office Tel: 781-263-1965
Voice Mail: 781-263-1969
Fax: 781-263-1963
Absentee Line: 781-263-1969 ;8 (Option 8)
School Hours:
Monday, Tuesday: 8:30 am – 3:05 pm
Wednesday: 8:30 am – 12:00 pm
Thursday, Friday: 8:30 am – 3:05 pm