WHS Fall Musical – Spamalot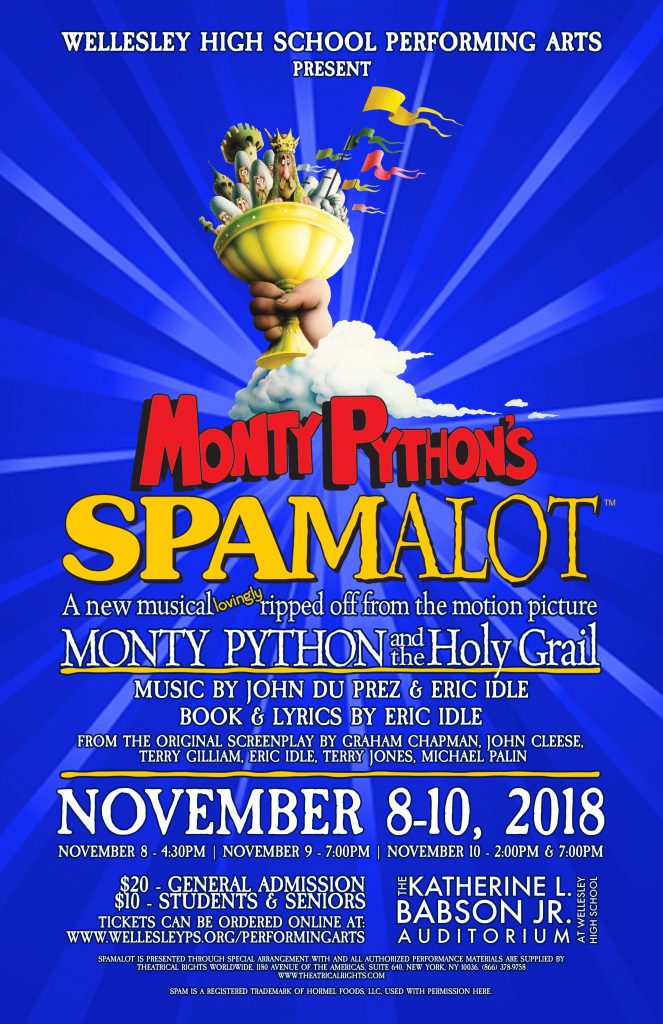 Click here to purchase tickets!
Click on Tickets-Assigned Seating tab at the top of the page, select payment by credit card or check. You will be redirected to the Spamalot ticket page, select the show day and time you'd like attend, select the section of the auditorium you'd like to sit in, and select your exact seats! Before purchasing, review the seats you have in your cart and confirm they are for the correct day, time and price.
All sales are final.