Beginner Registration
Welcome to the Instrumental and Vocal Extension Program (IVEP)!
Students can speak with their ensemble director or school music teacher for a recommendation.
Once you have arranged a time with one of our teachers, please complete the registration and payment process at https://schoolpay.wellesleyma.gov/wbwsc/school.wsc/splash.html. We share the system with the recreation department, so if you have purchased passes from Wellesley Recreation then you already have an account. If you are creating a new account it will take 24 hours for your account to be confirmed.
Elementary Students – In the first two weeks of school in music class, your child will be introduced to all the instruments that we offer in the Instrumental and Vocal Extension Program. Private lessons prepare your child for band or orchestra and support them while they are in an ensemble, in addition to helping students develop a life-long appreciation for music.
You can review the instruments in these lesson plans here: String Family, Woodwind Family, Brass Family, Percussion Family.
Middle School and High School Students – students in band and orchestra, we want to encourage you to take private lessons if you are not already currently enrolled. For students not currently studying an instrument, we would like to encourage you to think about taking one up. It's never too late!
Through lessons you will learn music literacy and musicianship, work on public performance (which is a lot like speaking in public), and learn to express yourself through creativity and interpretation.
Voice lessons can benefit ALL students. Lessons are available in classical music, musical theater, and vocal jazz for the beginning, intermediate, and advanced students.
Lessons are available to all K-12 aged students living in Wellesley or attending Wellesley Public Schools. For your reference, this chart lists the minimum grade level for each instrument.
Strings
Kindergarten
Woodwinds
Grade 3
Brass
Grade 3
Percussion
Voice
Violin
Flute
Trumpet
Percussion (Gr 3)
Viola
Clarinet
Horn
 
Cello
Oboe
Trombone
Voice (Gr 6)
Bass
Bassoon
Euphonium
 
 
 
Tuba
 
**We have closed our piano waitlist until further notice as we are currently unable to accommodate more students. We apologize for the inconvenience.
We are happy to answer any questions you may have so please feel free to contact the IVEP Secretary (MusicLessons@wellesleyps.org), via email. We look forward to starting our program soon and thank you for your continued support of our IVEP program!
What instrument should I choose?
Are you interested in learning a band or orchestra instrument but not sure which instrument to choose?
Take a look at these videos featuring Wellesley students to help you decide!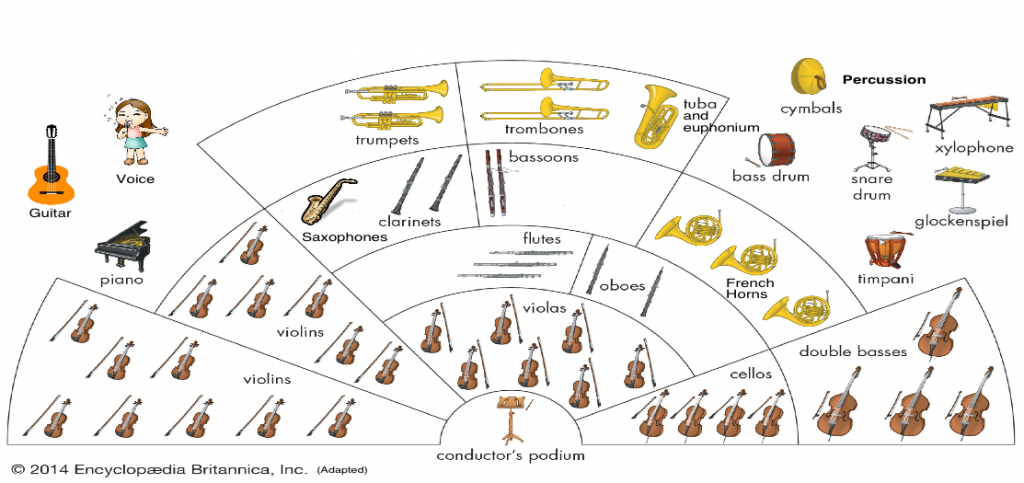 About the Instrumental and Vocal Extension Program (IVEP)
As part of the K-12 Wellesley Public Schools Music Education curriculum, the Wellesley Public School District offers students the opportunity to take private voice and instrumental music lessons. Lessons are taught after school by highly qualified professional musicians, who have demonstrated excellence in their performing and teaching.
The mission of the Instrumental and Vocal Extension Program of the Wellesley Public Schools is three-fold:
 To help students develop a life-long love of music and joyful confidence in music-making through high-quality instruction on band and orchestra instruments and voice
To teach a body of core musical performance skills and techniques to a mastery level, through quality vocal and instrumental repertoire
To prepare all students for entry into and successful participation in school ensembles, and to support continued participation in these ensembles from elementary through high school.
Learn more about the band and orchestra instruments we offer here.
Lessons are scheduled after-school, Monday through Friday. Schedules are arranged with the teachers in person, by phone, or by email. Scheduling will depend on the availability of each teacher at a mutually agreed upon time. Please see the Teacher Directory for contact information.
QUESTIONS? 
If you have any questions regarding IVEP lessons or teachers please contact the Performing Arts Office: MusicLessons@wellesleyps.org or (781) 446-6210 ;5722.
Strings
Kindergarten
Woodwinds
Grade 3
Brass
Grade 3
Percussion
Voice
Violin
Flute
Trumpet
Percussion (gr 3)
Viola
Clarinet
Horn
Cello
Oboe
Trombone
Voice (gr 6)
Bass
Bassoon
Euphonium
Guitar (gr 4)
Saxophone
Tuba