WPS Urgent Alert
Dear Wellesley Community,
The weekend storm followed by the overnight deep freeze has left many surfaces coated with ice. While temperatures are expected to increase later tomorrow, conditions at our regular start time are likely to be challenging. With this in mind, the Wellesley Public Schools will be opening with a two-hour delay on Tuesday, January 22, 2019.
The delayed schedule is as follows:
The PAWS Preschool will start at 10:45 AM
The morning PAWS session is cancelled. The full-day PAWS program starts at 10:45 am and the afternoon session starts at 12:30 pm. Students who extend the day until 1:00 pm will arrive at 10:45 am.
Our Elementary start time is 10:30 AM. Before school elementary programs are cancelled.
The WMS and WHS start time is 9:30 AM
All buses will run on a two-hour delayed schedule for pickup.
Despite the delayed opening, sidewalks and parking lots are still likely to be icy, so please use caution as you travel to school.
Please be safe everyone.
[category urgent]
Subscribe to the WMS Daily Announcements by Email – Instructions for Parents (updated 8/13/18)
---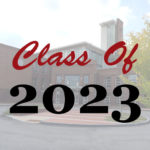 8th Grade Parent Information Night
Wednesday, January 30 at 6:45 PM (Snow Date 2/6)
WHS Auditorium, 50 Rice Street, Wellesley MA 02481
Introduction to Wellesley High School program for Class of 2023 parents. More details to come…
Upcoming Dates:
View more dates in our monthly view calendar…
---
School Information:
Principal: Mark Ito
Secretary: Patty Chong
Nurses: Kristina Gusmini, Caroline Reading
50 Kingsbury Street, Wellesley MA 02481 • Map & Directions
Office Tel: 781-446-6250
Voice Mail: 781-446-6235
Fax: 781-446-6208
Absentee Line: 781-446-6235 ;2 (Option 2)
School Office Email: wps-wms-office@wellesleyps.org
School Hours:
Monday-Friday: 7:40 am – 2:29 pm
Office Hours:
Monday-Friday: 7:00 am – 4:15 pm