Principal: Mark Ito itom@wellesleyps.org
Secretary: Patty Chong
Office Email: wps-ms-Main-Office-Staff@wellesleyps.org
Nurses: Kristina Gusmini, Caroline Reading
50 Kingsbury Street, Wellesley MA 02481 • Map & Directions
Office Tel: 781-446-6250
Voice Mail: 781-446-6235
Fax: 781-446-6208
Absentee Line: 781-446-6235 ;2 (Option 2)
School Hours:
Monday-Friday: 7:40 am – 2:29 pm
Office Hours:
Monday-Friday: 7:00 am – 4:15 pm
---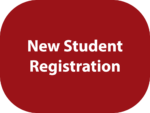 New Student Registration
New students registering to attend WMS please click for Registration Forms, Required Documents and More Information. If you have any questions, please contact the District Registrar at 781-446-6210 ;5600 or at registrar@wellesleyps.org.
Child Find: Under federal and state special education regulations, the Wellesley Public Schools has a responsibility to locate, identify, refer, evaluation and if eligible, provide a free, appropriate, public education to students with disabilities who reside in the town of Wellesley. Click for more information.
Upcoming Dates:
Nothing from Friday, July 3 to Friday, July 10.
View more dates in our monthly view calendar…