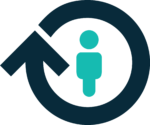 Perform Login (PowerSchool Unified Talent)
PowerSchool Unified Talent Perform Direct Report Quick Start Guide (PDF)
Teacher Training Video: https://performancematters.wistia.com/medias/hcobo3xvd0
Login to Perform with your usual WPS Google Username and Password. If you have any difficulties or questions please contact askhr@wellesleyps.org.
Automated system emails you may receive from Perform will come from this address: Wellesley School District <do-not-reply@ted.peopleadmin.com>
---
Evaluation Processes:
Forms
Form 1: Educator Self-Assessment Form
Form 2: Educator Plan and Goal Setting Form
Form 3: Post Observation Form
Form 4: Mid-cycle Evaluation Report
Form 5: Summative Evaluation Report
Data Sources
Professional Development Plan for the Wellesley Supervision and Evaluation System
Rubrics
Guidance Counselor Rubric
Instructional Technology Specialist
Instructional Coach/Specialist
Librarian
Nurse
Principal
School Business Administrator
School Instructional Support Personnel(SISP)
School Psychologist
Speech Pathologist
Superintendent Rubric
WPS Teacher Rubric
Unit B Administrator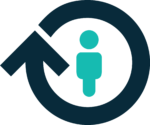 Perform Login (PowerSchool Unified Talent)
For Performance Evaluation forms for Non-Professional Staff, please see the Human Resources Department page.