Announcements: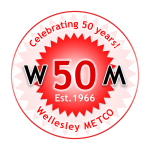 3rd Annual Diversity Summit – Sat 10/1 at 8:30 AM – Wellesley Community Center
World of Wellesley's annual diversity summits provide an opportunity for community leaders, neighbors, educators, students, and parents to collectively learn, discuss, and celebrate diversity. This years' summit will focus on celebrating the 50th anniversary of the METCO program in Wellesley Public Schools. The summit is FREE an open to everyone in and outside of Wellesley. Free lunch will be served.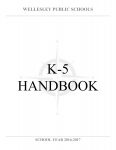 WPS K-5 Handbook Addendum: Policy for Student Records
---
Bates Buzz News & Reminders:
Bates Buzz
Sep 22, 2016
-
Dear Bates Families, It was great to see many of you at Back to School Night. If you weren't able to join us, I hope you will soon have the chance to meet your child's teacher and visit your child's ... Continue reading...
Bates Buzz
Sep 8, 2016
-
Dear Bates Families, I am happy to report that our new school year is off to an amazing start. Our students returned energized, smiling and eager to participate in team building activities and learning classroom routines. Students made their first ... Continue reading...
---
Upcoming Dates:
View more upcoming dates in our monthly view calendar…
---
School Information:
Principal: Toni Jolley
Secretary: Maureen Herzig
Nurses: Chris Spolidoro & Jody Loeser
116 Elmwood Road, Wellesley MA 02481 • Map & Directions
Office Tel: 781-446-6260
Voice Mail: 781-446-6315
Fax: 781-263-1520
Absentee Line: 781-446-6315 ;8 (Option 8)
School Office Email: batesoffice@wellesleyps.org
School Hours:
Monday, Tuesday: 8:30 am – 3:05 pm
Wednesday: 8:30 am – 12:00 pm
Thursday, Friday: 8:30 am – 3:05 pm