Announcements: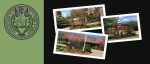 Hardy Hunnewell & Upham Public Forum
Thursday, October 27, 2016 – 7:00 pm
Sprague Gymnasium
Come to the PUBLIC FORUM to hear the latest on the MPC's work, to ask questions about what is being considered, and to offer your opinions about the questions the MPC is addressing (more…)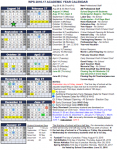 Two-Hour Delayed Opening – Election Day Tuesday 11/8 – Bates Start Time 10:30 AM
All Wellesley Public Schools will have a two-hour delayed opening on Election Day, Tuesday, November 8. Before school programs will not operate on that day. (more…)
---
Bates Buzz News & Reminders:
Bates Buzz
Oct 24, 2016
-
Dear Bates Families, I hope everyone who was able to attend the Bates Pumpkin Fair last weekend had a wonderful time. What an impressive fair we have each year, and this year was no exception. Thank you to Kelly Barry ... Continue reading...
Bates Buzz
Sep 22, 2016
-
Dear Bates Families, It was great to see many of you at Back to School Night. If you weren't able to join us, I hope you will soon have the chance to meet your child's teacher and visit your child's ... Continue reading...
---
Upcoming Dates:
View more upcoming dates in our monthly view calendar…
---
School Information:
Principal: Toni Jolley
Secretary: Maureen Herzig
Nurses: Chris Spolidoro & Jody Loeser
116 Elmwood Road, Wellesley MA 02481 • Map & Directions
Office Tel: 781-446-6260
Voice Mail: 781-446-6315
Fax: 781-263-1520
Absentee Line: 781-446-6315 ;8 (Option 8)
School Office Email: batesoffice@wellesleyps.org
School Hours:
Monday, Tuesday: 8:30 am – 3:05 pm
Wednesday: 8:30 am – 12:00 pm
Thursday, Friday: 8:30 am – 3:05 pm