Daily Announcements
---
Announcements:

Summer Assignments 2017
Some of the courses have assignments that need to be completed over the summer.
Please check the Summer Assignments website for more details.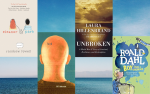 Summer Reading 2017
Principal's Message & Reminders:
For Justeen
Jun 29, 2017
-
June 29, 2017 ​​​​​​​Dear Families, I had intended to include some of this in my text to you the other day, but it got lost in my haste to get things done. Since I want you all to read it, ... Continue reading...
Welcome Guidance Counselor Jane Barrell
Jun 28, 2017
-
June 28, 2017 ​​​​​​​Good Morning, We are pleased to announce that Mrs. Jane Barrell will be joining the Wellesley High School Guidance and School Counseling Department as a School Counselor starting in late August, 2017. Mrs. Barrell has been assigned ... Continue reading...
Upcoming Dates:
Nothing from Wednesday, July 26 to Wednesday, August 2.
View more dates in our monthly view calendar…
---
School Information:
Principal: Dr. Jamie Chisum
Secretary: Diane Zinck
Nurses: Shari Johnson, Pam Sheridan
50 Rice Street, Wellesley MA 02481 • Map, Directions & Traffic Patterns
Tel: 781-446-6290
Fax: 781-446-6308
Please Report Absences by House
Main Office Phone Extension Shortcuts
781-446-6290
Bradford House x1
Perrin House x2
Phillips House x3
Principal's Office x5
Guidance Office & METCO x6
Athletics x7
Special Education x8
Nurse x9
School Hours:
Monday-Friday: 7:30 am – 2:30 pm