Announcements: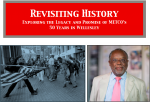 Revisiting History: Exploring the Legacy and Promise of METCO's 50 Years in Wellesley
What: An evening featuring keynote speaker Dr. Ted Landsmark, distinguished educator and civil rights advocate immediately followed by a panel discussion with METCO alumni.
When: Tuesday, October 25 Time: 7 pm
Place: Wellesley High School Auditorium. Free admission.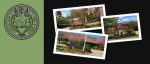 Hardy Hunnewell & Upham Public Forum
Thursday, October 27, 2016 – 7:00 pm
Sprague Gymnasium
Come to the PUBLIC FORUM to hear the latest on the MPC's work, to ask questions about what is being considered, and to offer your opinions about the questions the MPC is addressing (more…)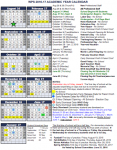 Two-Hour Delayed Opening – Election Day Tuesday 11/8 – Fiske Start Time 10:30 AM
All Wellesley Public Schools will have a two-hour delayed opening on Election Day, Tuesday, November 8. Before school programs will not operate on that day. (more…)
---
Fiske Family Bulletin & News:
---
Upcoming Dates:
View more upcoming dates in our monthly view calendar…
---
School Information:
Principal: Rachel McGregor
Secretary: Beth Watson
Nurses: Betsy Hindmarsh
45 Hastings Street, Wellesley MA 02481 • Map & Directions
Office Tel: 781-446-6265
Voice Mail: 781-446-6219
Fax: 781-263-1519
Absentee Line: 781-446-6219 ;8 (Option 8)
School Hours:
Monday, Tuesday: 8:30 am – 3:05 pm
Wednesday: 8:30 am – 12:00 pm
Thursday, Friday: 8:30 am – 3:05 pm