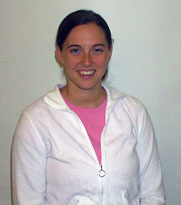 Hi, My name is Christina 
Gerst
 and I have been teaching Fitness and Health at Fiske since 2005. I first started in Wellesley by doing my student teaching at Hunnewell and then I was hired to work at Fiske. I have my undergraduate in Exercise Physiology from UMass Boston and my masters from Boston University in Human Movement.
     In my personal life, my husband and I have 2 children 10 and 12 who are teaching us new things about parenting everyday-mostly that we have a lot to learn! The Fiske community has always impressed me with how active the families are outside of school. I love hearing about all the different ways children are moving outside of the school day.
     My goal is to teach lifetime fitness units. I change the curriculum every 2-4 weeks so students can get a taste of many different ways to move. My hope is that they will fall in love with a unit and continue that movement into their adulthood. Team sports, jumping stations, trampolines, hippity hoppers, yoga poses, and tchoukball are just a taste of what students experience in Fitness and Health classes. I continue to learn from them and they give me my best game ideas for sure:)
    Thank you for sharing your children with us at Fiske. Some of the highlights of our program: Monthly Walk to School days, Turkey Trot, Fitness and Health Open House, Mini Marathon, Field Day, 5th grade versus staff kickball game!
Christina Gerst
781-446-6219 ;2238
gerstc@wellesleyps.org