Vaya al sitio web de Wellesley Public Schools.
Haga clic en el botón de ONLINE FEE PAYMENT .
La próxima página es el ONLINE REGISTRATION PAGE. Si tiene su usuario y contraseña, ponga esa información en la caja de MEMBER LOGIN.
Si no tiene un nombre de usuario o lo olvidó, haga clic en uno de los enlaces en la caja de member login. Puede crear una nueva cuenta o recuperar su información actual.
Una vez que haya iniciado sesión, el cuadro de inicio de sesión de miembros ahora mostrará ¡ YA HA INICIADO SESIÓN!
Haga clic en la imagen de ATHLETICS.
La próxima página hará una lista de los deportes de MS y HS de la temporada actual. Desplácese hacia abajo para ver todos los deportes disponibles.
Haga clic en el carrito de compras a la izquierda de la actividad. Habrá una barra verde que aparece en la parte inferior de la página, haga clic en el botón de ENROLL NOW en la barra verde.
La próxima página enumerará a todos los miembros del hogar, incluidos los adultos. Haga clic en la casilla de verificación de quién se está inscribiendo en un atletismo. Haga clic en ADD TO CART.
**** SI RECIBE UNA ALERTA AMARILLA SOBRE UN CONFLICTO DE GRADO, HAGA CLIC EN OK. LO LLEVARÁ DE REGRESO A UNA PÁGINA DONDE SE ENCUENTRA TODAS LAS ACTIVIDADES. HAGA CLIC EN LA PESTAÑA DE MY ACCOUNT EN LA PARTE SUPERIOR DE LA PÁGINA Y DESPLÁCESE HACIA ABAJO PARA CAMBIAR LOS DATOS DEL MIEMBRO. LA PÁGINA SIGUIENTE ENUMERARÁ TODOS LOS MIEMBROS DEL HOGAR, HAGA CLIC EN EL PRIMER NOMBRE DE LA PERSONA QUE DESEA CAMBIAR. HAGA CLIC EN DONE. ****
Lea y repase la exención de actividad y haga clic en AGREE.
En la página siguiente, ponga la información médica y de emergencia para estudiante y haga clic en submit.
Repase su carrito de compras y haga clic en PROCEED TO CHECKOUT.
Seleccione el tipo de Tarjeta de Crédito y haga clic en CONTINUE.
Ponga la información de pago y haga clic en SUBMIT PAYMENT.
Se enviará un recibo al email en el archivo. Incluirá exención y las preguntas de exención.
*NOTA: Un examen físico reciente debe ser presentado en la oficina de la enfermera.
Examen físico
Todos los estudiantes están obligados a tener un examen físico reciente en la oficina de la enfermería antes de participar en el programa deportivo con el fin de mantener a su hijo seguro y proteger su privacidad. Esto significa que antes de que su hijo realice la prueba de competición, práctica o participación en un equipo, el departamento debe tener una copia de su examen físico en el archivo tal como requieren las directrices del MIAA. La definición de MIAA de un examen físico actual es la siguiente:
"Todos los estudiantes deben pasar un examen físico antes de participar en actividades deportivas de la escuela. Un examen físico cubre al estudiante durante 13 meses a partir de la fecha del examen. La validez del examen físico llegará a su fin una vez que el examen haya alcanzado el límite de 13 meses.
Si el examen físico de su hijo vence durante la temporada deportiva, su hijo no podrá participar hasta que un nuevo examen físico sea obtenido y registrado en la oficina de la enfermera.
Si actualmente usted tiene un examen físico registrado en la oficina de la enfermera y no va a vencer, en ese caso no es necesario proporcionar otra copia.
La información del examen físico debe ser enviada a:
Estudiantes del High School (Bachillerato) SOLAMENTE
Shari Johnson RN, BSN, MBA, NCSN
781-446-6290 X4503
FAX: 781-237-6004
EMAIL: johnsons@wellesleyps.org
Estudiantes de Middle School ( escuela secundaria) SOLAMENTE
Caroline Reading, RN
781-446-6210 X3611FAX: 781-304-8101
EMAIL: readingc@wellesleyps.org
---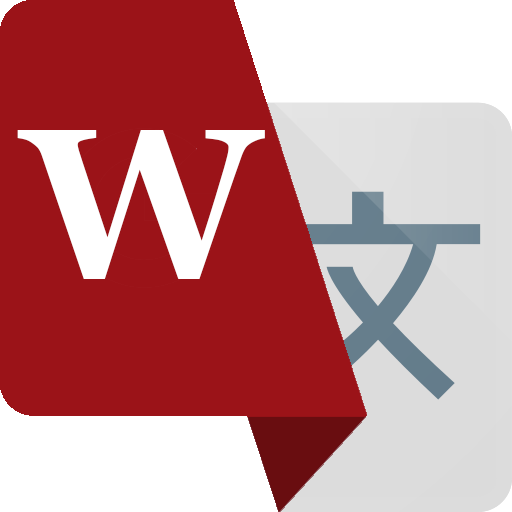 This document was translated with pride by WPS volunteer students and edited by volunteer parents as a service to our community. If you have comments, compliments, or would like to contribute, please contact us at lukitosaris@wellesleyps.org.
Este documento fue traducido con orgullo por los estudiantes voluntarios de WPS y editado por padres voluntarios como un servicio a nuestra comunidad. Si tienecomentarios, elogios o desea contribuir, contáctenos en lukitosaris@wellesleyps.org.