Instructions d'inscription en ligne
Allez sur le site web de Wellesley Public Schools
Cliquez sur le bouton PAIEMENT DES FRAIS EN LIGNE.
La page suivante est la PAGE D'INSCRIPTION EN LIGNE. Si vous avez votre nom d'utilisateur et votre mot de passe, entrez ces informations dans la boîte MEMBER LOGIN. Si vous n'avez pas de nom d'utilisateur ou si vous l'avez oublié, cliquez sur l'un des liens dans la boîte de connexion des membres. Vous pouvez créer un nouveau compte ou récupérer vos informations actuelles.
Une fois que vous êtes connecté, la boîte de connexion montrera maintenant VOUS ÊTES MAINTENANT CONNECTÉ!
Cliquez sur l'image ATHLÉTISME.
La page suivante répertorie les Athlétisme de College et Lycée de la saison en cours. Faites défiler vers le bas pour voir tous les sports disponibles.
Cliquez sur le panier à gauche de l'activité. Il y aura une barre verte qui viendra du bas de la page, cliquez sur le bouton S'INSCRIRE MAINTENANT sur la barre verte.
La page suivante répertorie tous les membres du ménage, y compris les adultes. Cliquez sur la case à cocher de qui s'inscrit dans un sport. Cliquez sur AJOUTER AU PANIER.**** SI VOUS RECEVEZ UNE ALERTE JAUNE AU SUJET D'UN CONFLIT DE GRADE, CLIQUEZ SUR OK. IL VOUS RENVERRA À UNE PAGE O IL RÉPERTOIRE TOUTES LES ACTIVITÉS. CLIQUEZ SUR L'ONGLET MON COMPTE EN HAUT DE LA PAGE ET FAITES DÉFILER VERS LE BAS POUR MODIFIER LES DONNÉES DES MEMBRES. LA PAGE SUIVANTE LISTERA TOUS LES MEMBRES DU MÉNAGE, CLIQUEZ SUR LE PRÉNOM DE LA PERSONNE QUE VOUS VOULEZ CHANGER. CLIQUEZ TERMINÉ.****
Lisez et examinez la renonciation à l'activité et cliquez sur ACCEPTER.
Sur la page suivante, entrez les informations d'urgence et médicales de l'étudiant et cliquez sur soumettre.
Vérifiez votre panier et cliquez sur PASSER À LA CAISSE.
Choississez le type de carte de crédit et cliquez sur CONTINUER.
Entrez les informations de paiement et cliquez sur SOUMETTRE LE PAIEMENT.
Un reçu sera envoyé par courrier électronique à l'adresse électronique figurant dans le dossier. Il comprendra la renonciation et les questions de renonciation.
*REMARQUE: Un examen médical actuel doit être enregistré dans le bureau de l'infirmière.
Examen Physique
Tous les étudiants doivent avoir un examen physique en cours dans les dossiers du bureau de l'infirmière avant de participer au programme sportif afin de protéger votre enfant et de protéger la confidentialité. Cela signifie qu'avant que votre enfant puisse essayer, pratiquer ou participer à une équipe, il doit avoir une copie de son examen physique dans ses dossiers, comme l'exigent les directives de la MIAA. La définition MIAA d'un examen physique actuel est la suivante:
"Tous les élèves doivent passer un examen physique avant de participer à l'athlétisme scolaire. Un examen physique couvre l'étudiant pendant 13 mois à compter de la date de l'examen. L'éligibilité d'un étudiant prendra fin une fois qu'un examen physique aura atteint la limite de 13 mois ».
Si l'examen physique de votre enfant expire au cours de la saison sportive, votre enfant ne pourra plus participer jusqu'à ce qu'un nouvel examen physique ait été obtenu et soit déposé au bureau de l'infirmière.
Si vous avez actuellement un examen physique dans les dossiers du bureau de l'infirmière et qu'il n'est PAS arrivé à expiration, vous n'avez pas besoin de fournir une autre copie.
Les informations relatives à l'examen physique doivent être envoyées à :
Lycéens SEULEMENT
Shari Johnson RN, BSN, MBA, NCSN
781-446-6290 X4503
FAX: 781-237-6004
EMAIL: johnsons@wellesleyps.org
Collégiens SEULEMENT
Caroline Reading, RN
781-446-6210 X3611
FAX: 781-304-8101
EMAIL: readingc@wellesleyps.org
---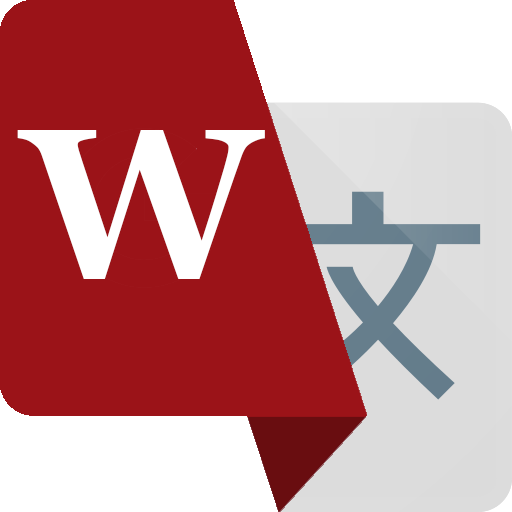 This document was translated with pride by WPS volunteer students and edited by volunteer parents as a service to our community. If you have comments, compliments, or would like to contribute, please contact us at lukitosaris@wellesleyps.org.
Le document a été traduit avec amour-propre par des élèves bénévoles et a été modifié par des parents bénévoles au service de notre communauté. Si vous avez des commentaires, plaintes, ou vous souhaitez contribuer, contactez nous s'il vous plaît à lukitosaris@wellesleyps.org.