Dear Sprague Community—October 27, 2015 The Book Fair is in full swing! It is heartwarming to see students so excited about the prospect of new books. Special thanks to Andrea Doglioli and Aileen Farrell for all their work in setting up, ordering, advertising, and managing the Book Fair. Speaking of books, I have to tell you that I am continually impressed by how engaged in reading our students are during their Reader's Workshop times. Teachers confer with students regularly about their reading and often focus on areas like the ability to retell the passage and identify the author's message, reading with intonation, discussing characters and character traits, determining the main idea, and determining the meaning of words, particularly in non-fiction titles. Consider asking your child to tell you about the characters in his/her book or the relationship between the characters in the book. It always helps to discuss books in addition to keeping track of minutes for the reading log! Here's an excerpt from another resource for parents around promoting a growth mindset in children. Feel free to visit the site to learn more, view videos and read additional parent resources on the topic. https://www.mindsetkit.org/growth-mindset-parents Carol Dweck says that everyone falls into fixed mindset thinking sometimes. The first step toward fostering a growth mindset in our children is to become aware of language that signals one mindset or the other. Here are some questions to think about:
How often do you notice and praise effort, strategies, and progress?
What thoughts did you have this week when your child struggled? How could you frame their struggle in a growth mindset way by helping them understand that this is when their brain is growing most?
What thoughts did you have when your child excelled? How could you frame their success in a growth mindset way, e.g., by talking about the process that went into their success?
What kinds of fixed and growth-mindset statements did your child make?
After school offerings: Sprague School is beginning a partnership with the Recreation Department in offering after school enrichment classes. Please see the offerings below and the instructions for how to register. Please note: you MUST register through the Recreation Dept. website or with them by phone. All classes will take place at Sprague, but the Sprague office will not be taking the registrations. Computer Coding: Sprague School-3rd Grade 424990-01 (Grade 3) Instructor: Barbara Crane This course is aimed at beginners and is an exciting and engaging curriculum that allows students to explore the limitless world of technology. Students will work to develop critical thinking, logic, persistence, and creativity. Location: Sprague School Rm. 203–4TD Min: 5/Max: 8 5 weeks Day Times Date Price Tue 3:05 – 4 pm Nov 3 – Dec 15 $0 (No class 9/23, 11/11) Lego Robotics: Sprague School – 2ndGrade 424991-01 Instructor: Sara Bartelloni In the kindergarten LEGO session, students will begin to learn what it means to be an engineer. We will work on identifying problems and solving these problems with the structures that we build. We will use teamwork and comprising to achieve a common goal. We will learn how to create a design, test the design, and make necessary improvements. Location: Sprague School Rm. 110–KSB Min: 5/Max: 14 1 week Grade Day Times Date Price 2 Mon,Wed,Thu,Fri 3:05 – 4 pm Nov 2 – 6 $0 (No class 11/3) Lego Robotics: Sprague School – 5thGrade 424991-02 Instructor: Jon McManus In the grade 5 Lego session, students will begin to learn how to program their LEGO creations. Students will create LEGO designs and learn how to enhance the designs using movement and sensors. Location: Sprague School Rm. 108–4JM Min: 5/Max: 14 1 week Grade Day Times Date Price 5 Mon,Tue,Thu,Fri 3:05 – 4 pm Nov 16 – 20 $0 (No class 11/18) To register for these programs please go to: www.wellesleyma.gov/recreation You will need a username and password to log in. Use the Activity Numbers to search for each program. (Wellesley Recreation and the School Department use the same registration system) Or call the Recreation office to register over the phone. 781-235-2370 Dates to remember: October 27, 28, 29: Book Fair (Dads and Donuts on 10/27 from 7:15-8:15 a.m.) October 28: Parent Conferences October 30: Halloween Parade outside at 9:00 a.m. November 3: Walk to School Day November 5: WEF Spelling Bee @ 7 PM November 3, 4: Parent Conferences—12:00 dismissal (TUESDAY AND WEDNESDAY) November 6: Parent Coffee with Michelle Chalmers in Sprague Cafeteria from 8:45-9:15. Come participate in a conversation facilitated by Michelle about diversity, building self-identity, and fostering greater social interaction skills in our children. Michelle is an expert in talking to children about race, culture, gender, religion, and different abilities to help them understand the world around them. Michelle Chalmers, MSW and Wellesley parent is the author of "The Skin on My Chin", and most recently, "The Story Of METCO."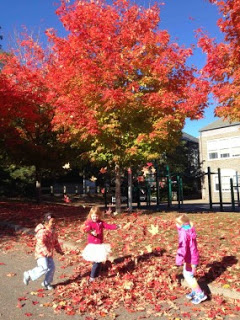 Wellesley Public Schools would like to continue connecting with you via email. If you prefer to be removed from our list, please contact Wellesley Public Schools directly. To stop receiving all email messages distributed through our SchoolMessenger service, follow this link and confirm: Unsubscribe If you need to update your email address or phone number, please contact the secretary at your child's school. SchoolMessenger is a notification service used by the nation's leading school systems to connect with parents, students and staff through voice, SMS text, email, and social media.
Weekly note from Ms. Snyder–October 27, 2015