Announcements: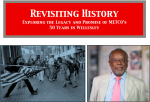 Revisiting History: Exploring the Legacy and Promise of METCO's 50 Years in Wellesley
What: An evening featuring keynote speaker Dr. Ted Landsmark, distinguished educator and civil rights advocate immediately followed by a panel discussion with METCO alumni.
When: Tuesday, October 25 Time: 7 pm
Place: Wellesley High School Auditorium. Free admission.
Hardy Hunnewell & Upham Public Forum
Thursday, October 27, 2016 – 7:00 pm
Sprague Gymnasium
Come to the PUBLIC FORUM to hear the latest on the MPC's work, to ask questions about what is being considered, and to offer your opinions about the questions the MPC is addressing (more…)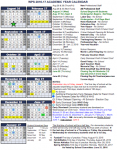 Two-Hour Delayed Opening – Election Day Tuesday 11/8 – Upham Start Time 10:30 AM
All Wellesley Public Schools will have a two-hour delayed opening on Election Day, Tuesday, November 8. Before school programs will not operate on that day. (more…)
---
Principal's Messages:
Sports Carnival-Mr. Dees
Oct 1, 2016
-
Hello Upham Community! Even though it is a rainy day you can still have fun indoors at....THE UPHAM SPORT CARNIVAL! Many of the soccer, baseball, golf, and assorted other outside activities have been cancelled. Make your way to Upham and ... Continue reading...
Principal's Message
Sep 9, 2016
-
Dear Upham Community, The first full week of school has quickly rushed by and it has been, fantastic! According to Adalyn Del Col (kindergartner), "It's the best school…ever!" Teddy Shortsleeve (1st grade) has a different perspective, "Uh…come on Mr. Dees, ... Continue reading...
---
Upcoming Dates:
View more dates in our monthly view calendar…
---
School Information:
Principal: Jeffery Dees
Secretary: Robin Boucher
Nurse: Ann Warmington
35 Wynnewood Road, Wellesley MA 02481 • Map & Directions
Office Tel: 781-446-6285
Voice Mail: 781-263-1510
Fax: 781-263-1507
Absentee Line: 781-263-1510 ;8 (Option 8)
School Hours:
Monday, Tuesday: 8:30 am – 3:05 pm
Wednesday: 8:30 am – 12:00 pm
Thursday, Friday: 8:30 am – 3:05 pm