Announcements: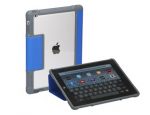 Grade 5 Parents: Register for WMS 1:1 iPad program by Thursday, May 25
The WMS 1:1 iPad registration is officially open! Please visit the
Class of 2024 Options and Prices
to review the different options. And when you are ready please go to the 1:1 Registration (iPads) with the link below or registration links provided on the
Middle School 1:1 iPads site
. The due date for registering for the WMS 1:1 iPad registration at the middle school is Thursday, May 25, 2017.
1:1 REGISTRATION LINK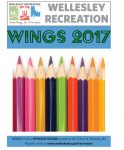 WINGS Summer Program
WINGS summer programming is open to all students who attend Wellesley Public Schools. WPS in conjunction with WINGS (through the Wellesley Recreation Department) have a partnership to create summer programming that is fun and engaging for all Wellesley families. Our goal is to create a mix of courses that will provide all students a balance of academic and enrichment opportunities during the summer.
WINGS 2017 Program Brochure and Course Listing (PDF)
Kindergarten Registration 2017-18
Kindergarten registration is now open for 2017-18. Please note that the parent(s) of any Kindergarten eligible student should register with the Wellesley Public Schools even if they are interested in deferring their child's attendance for one school year. Questions should be directed to District Registrar Nancy Costigliola at 781-446-6210 ;5600 or registrar@wellesleyps.org. Registration packets are available on the website and completed packets should be brought to Central Office located at 40 Kingsbury Street. Read more…
Principal's Message
Apr 3, 2017
-
Dear Upham Families, In the next few weeks, our placement teams will convene to share and discuss what we know about each child. I share the placement responsibility with grade level teachers, teachers of students with special needs, math and ... Continue reading...
Upcoming Dates:
View more dates in our monthly view calendar…
---
School Information:
Principal: Jeffery Dees
Secretary: Robin Boucher
Nurse: Ann Warmington
35 Wynnewood Road, Wellesley MA 02481 • Map & Directions
Office Tel: 781-446-6285
Voice Mail: 781-263-1510
Fax: 781-263-1507
Absentee Line: 781-263-1510 ;8 (Option 8)
School Hours:
Monday, Tuesday: 8:30 am – 3:05 pm
Wednesday: 8:30 am – 12:00 pm
Thursday, Friday: 8:30 am – 3:05 pm