Announcements:
Kindergarten Round Up 2017
Wed., Feb. 8 at 3:00 – 6:00 PM  (Snow Date 2/15/17)
Sat., March 4 at 9:00 AM – 12:00 PM (Snow Date 3/18/17)
Sprague Elementary School Library, 401 School Street, Wellesley MA 02482
WPS Kindergarten Registration for children 5 years of age on or before August 31, 2017. Please bring registration forms and required documents to the Round Up. Click to download a Registration Packet.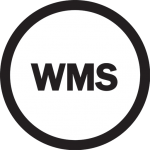 5th Grade Parent Night at WMS
Thursday, March 23 at 6:30-9:00 PM in the WMS Auditorium
Please join us for a welcome and informational evening. Speakers will include Principal Mark Ito, Guidance Department Head Kate Mahoney and a representative from the Technology Department. This will be an opportunity for a brief overview of required academic and elective classes thru department heads and directors. More information for Incoming 6th Graders is available in the 2017-18 Program of Studies…
Principal's Messages:
Sports Carnival-Mr. Dees
Oct 1, 2016
-
Hello Upham Community! Even though it is a rainy day you can still have fun indoors at....THE UPHAM SPORT CARNIVAL! Many of the soccer, baseball, golf, and assorted other outside activities have been cancelled. Make your way to Upham and ... Continue reading...
Principal's Message
Sep 9, 2016
-
Dear Upham Community, The first full week of school has quickly rushed by and it has been, fantastic! According to Adalyn Del Col (kindergartner), "It's the best school…ever!" Teddy Shortsleeve (1st grade) has a different perspective, "Uh…come on Mr. Dees, ... Continue reading...
Upcoming Dates:
View more dates in our monthly view calendar…
---
School Information:
Principal: Jeffery Dees
Secretary: Robin Boucher
Nurse: Ann Warmington
35 Wynnewood Road, Wellesley MA 02481 • Map & Directions
Office Tel: 781-446-6285
Voice Mail: 781-263-1510
Fax: 781-263-1507
Absentee Line: 781-263-1510 ;8 (Option 8)
School Hours:
Monday, Tuesday: 8:30 am – 3:05 pm
Wednesday: 8:30 am – 12:00 pm
Thursday, Friday: 8:30 am – 3:05 pm