Parents, athletes and fans can create a fan account on BigTeams to follow their favorite Wellesley Raiders athletic teams. Alerts are available via email and/or text message. The BigTeams App is also available for free for Apple and Android devices.
To begin go to wellesleyathletics.org and click the Join button in the top right corner.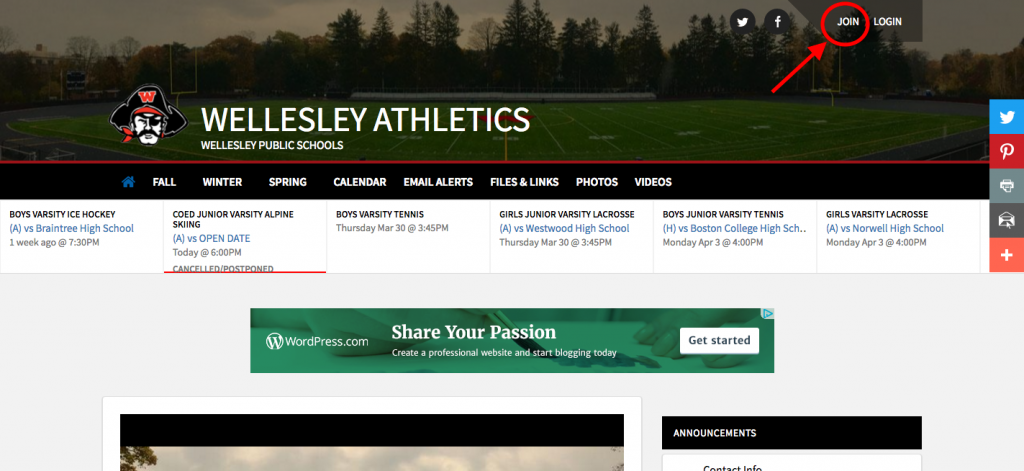 You will be directed to the page below. Be sure to fill in all required fields. Then click the Sign Up button at the bottom.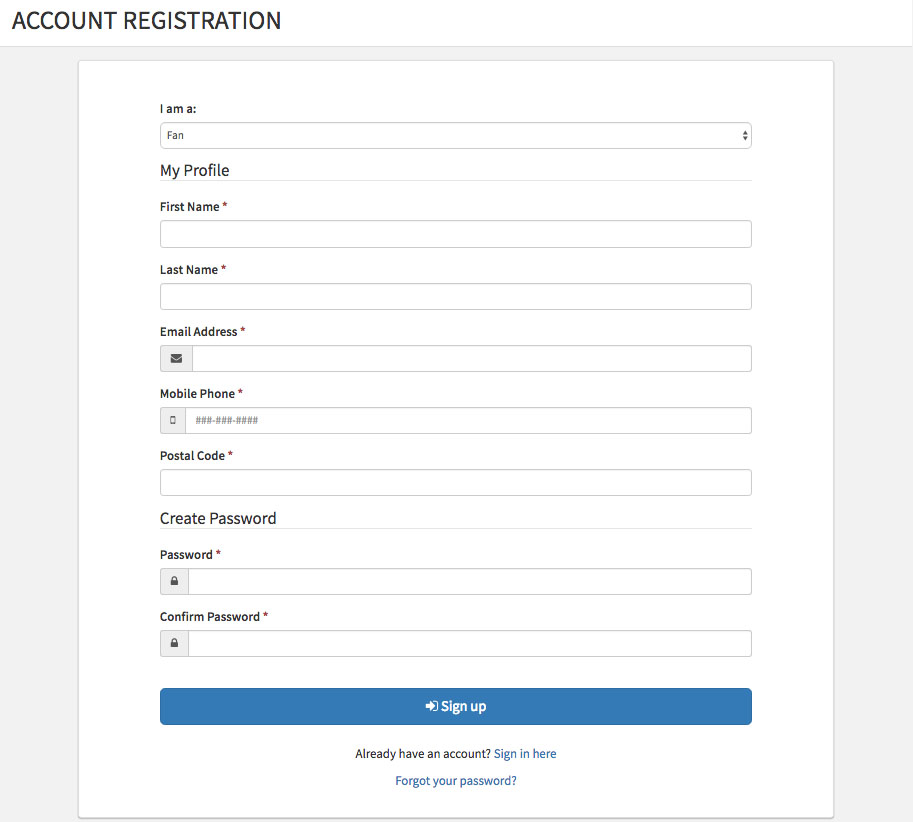 Once you click Sign Up, you will be taken to your Fan Dashboard. From there, you can sign up for alerts, and select favorite teams.
To add alerts and favorite your teams, click the "My Favorites/Alerts" tab at the top. You will be directed to the page below. You will be asked to put in your cell number in again, as well as your cell phone carrier. You will also need to select Email & Text from the dropdown. You can leave the text type as "Detailed". Be sure to click Update once you are done entering your alert information.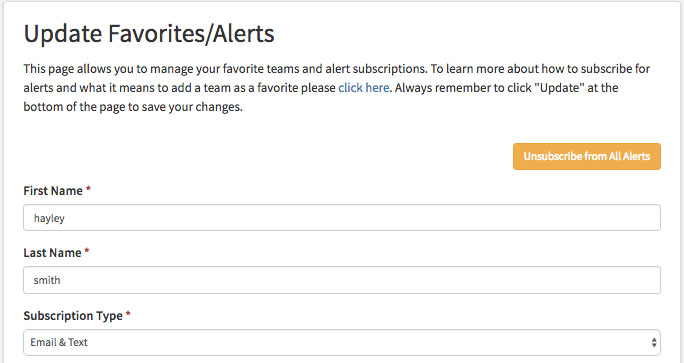 Then continue to scroll down, there you will see a list of all of your schools sports. You will want to check the box listed under the favorites column AND select "yes" in the drop down listed under the alerts column.

Then continue to scroll to the very bottom of the page and click Update.
The page will refresh and your information will be saved.
For more information and instructions visit the BigTeams Fan website.
---
BigTeams App for Apple & Android
The BigTeams app lets student-athletes, parents, and fans stay up to date on their school and favorite teams while on the go. Get the latest schedules, rosters, and scores directly from the app!
Visit the iTunes App Store or Google Play Store to download the app.

Team Schedules: How to Create a Fan Account on BigTeams