Happy New Year, Upham and Hunnewell!
First and foremost, I hope your holiday break was restful and you spent quality time with friends and family. We've had a great return to school, and I wanted to share an example of how our teachers relate to your wonderful children. Below is a group of Hunnewell friends seated with Ms. Perragaux (special educator).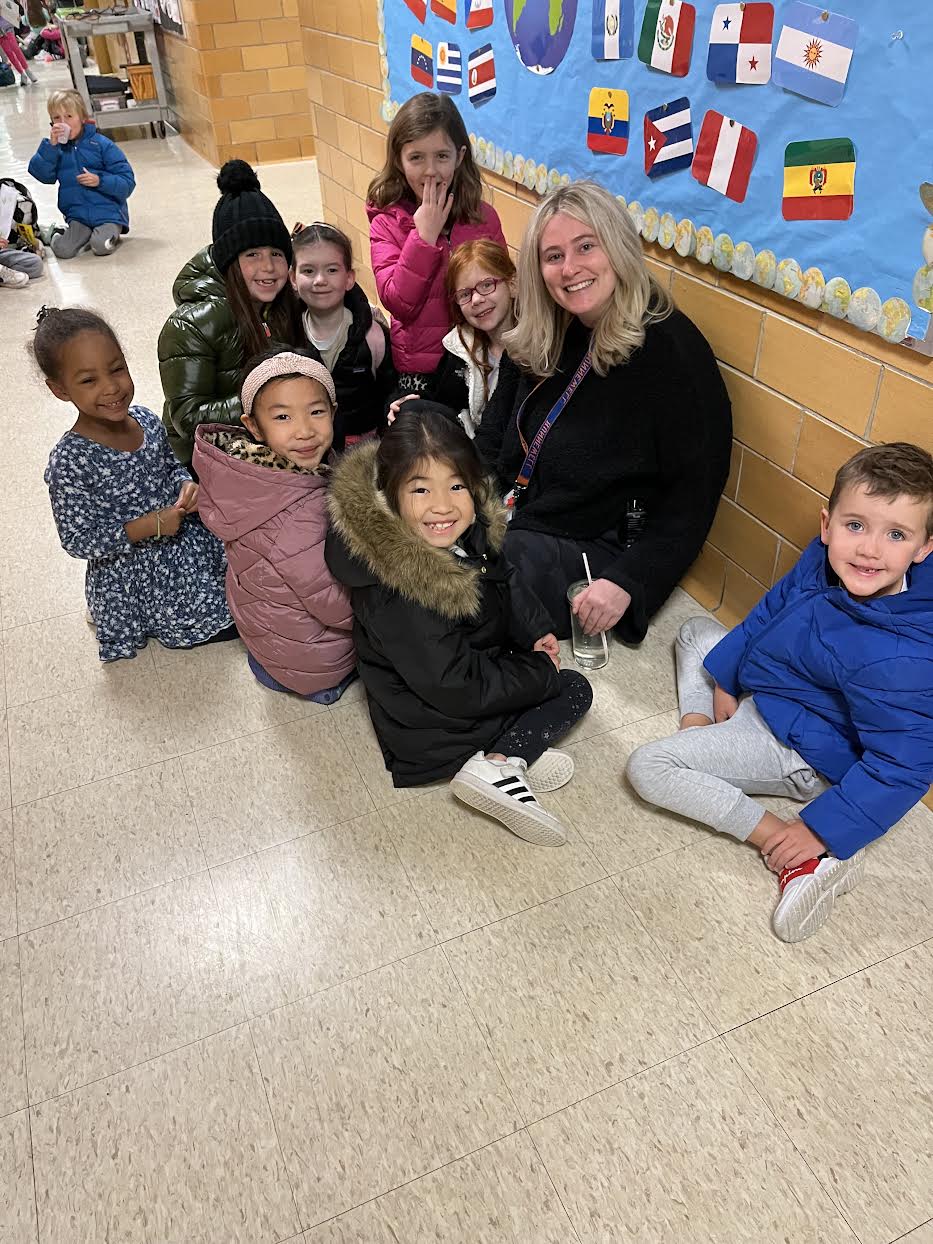 I found them this morning before school talking about how to make "PINK FOOD!" Lola Hirsch, with her friends, will open a "Pink Food" diner when they get older. Well, when Mr. Dees grows up… I am going to visit the "Pink Food" Diner. Thank you, Ms. Perragaux, for your welcoming smile and friendship. As you can see, building connections and friendships that last a lifetime is one of the most meaningful things we can do.
Hardy/Hunnewell Transition
Just think, by this time next year, the Hunnewell families will be transitioning into a brand-new building. If you have not had the chance to drive by and see the construction site, please do. It is amazing to see the progress of the project. Additionally, Upham will be making the transition to Hardy. Our SKILLS team will meet with Jeffrey Benson next Thursday to develop a transitioning plan for that move. I will update you with more details as we move forward with the transitions for both Hunnewell and Upham.
SBRC (Standards-Based Report Card)
Our SBRC will be available on Friday, January 27. Please look for the report on the PowerSchool Portal. If you have concerns or questions about your child's report card, please connect with your child's teacher.
We've had a magnificent beginning to the New Year. I want to thank you for trusting me with your precious children. It is an honor and an unbelievable privilege to work with such outstanding people (big and small) each day. I am fortunate to interact with you, the staff, and your children. Happy New Year!
Dare to Dream,
Mr. Dees
Important Dates
2-12-23 Upham SKILLS Transition Plan to Hardy (Jeff Benson)
2-16/23 NO SCHOOL Martin Luther King Jr.
2-20-23 WINTER BAND CONCERT 8:45 AM-9:30 AM
2-27-23 SBRC (Standards Based Report Card) Sent home