Core Values:
• Academic Excellence
• Commitment to Community
• Respect for Human Differences
• Cooperative & Caring Relationships
What We Do:
MISSION:
The Wellesley Public Schools (WPS) exist to provide a high quality, comprehensive educational experience that supports each student's academic, social, and emotional development and prepares them to be global citizens who are college, career, and life ready.
Where We Want to Be:
VISION:
WPS aspires to be a world-class school system that develops the heads, hearts, and hands of its students and inspires them to be the critical thinkers, problem-solvers, artists and innovators who make contributions to their communities, our nation, and the world.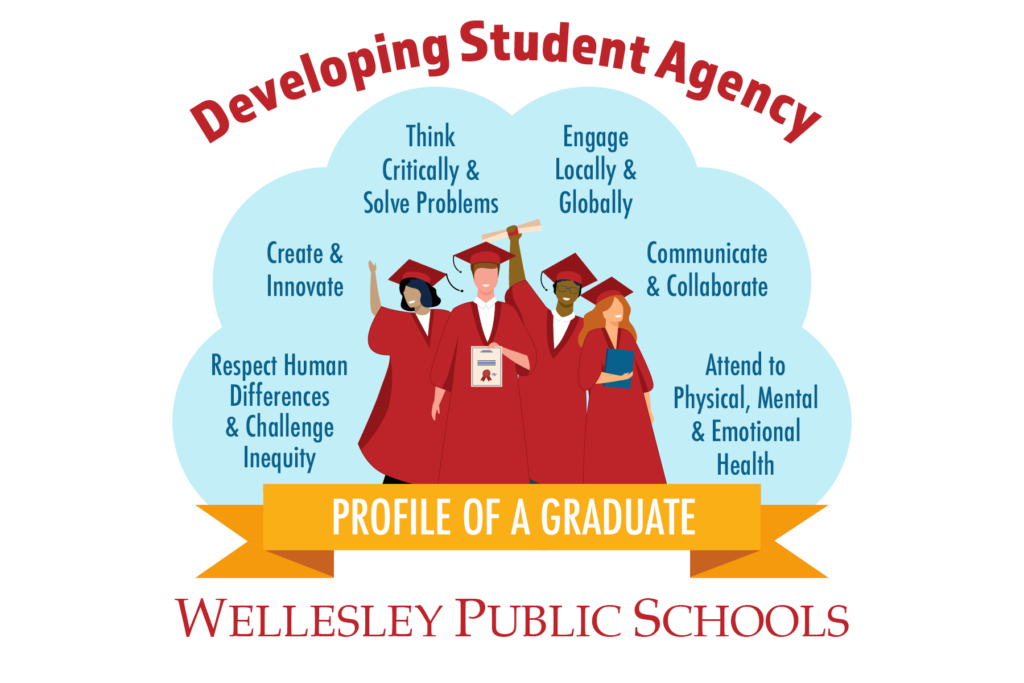 Developing Student Agency
Respect Human Differences and Challenge Inequity
Create and Innovate.
Think Critically and Solve Problems
Engage Locally and Globally
Communicate and Collaborate
Attend to Physical, Mental and Emotional Health
Profile of a Graduate
Wellesley Public Schools