As a culmination of the elementary experience and as a transition to middle school, our fifth grade students will participate in a three day environmental education and team building program at Hale Reservation in Westwood, MA.
---
The Hale Reservation program is a three-day experience that does not include any overnight stays.
Your child/children will take bus transportation from their school site to Hale Reservation, located in Westwood, MA, for three days in a row.
Bates, Hardy, Schofield and Upham will attend May 25, 26, and 27, 2016.
Fiske, Hunnewell and Sprague will attend June 1, 2, and 3, 2016.
The program will take place within the regular school day with transportation leaving Wellesley around 8:30 a.m. and returning to Wellesley by 3:00 p.m. to ensure that students are able to access their regular bus transportation (including specialized transport) home.  The exception to this is on Wednesday.  Wednesday will not be an early release day for fifth graders participating in the Hale Reservation program.  On Wednesday, 5/25 & 6/1:

Parents will need to pick up their child/children from school at 3:00 p.m.
Transportation to Boston will be provided for METCO students by the METCO program.
Students who attend WCCC will be transported back to their respective elementary schools and remain there for WCCC
---
Students Will Need to Bring the Following Items Each Day:
Snack for the day
Sack Lunch
Sun block
Bug repellent
Refillable water bottle
Rain poncho or raincoat in case of inclement weather
Backpack
Students Should Wear Sneakers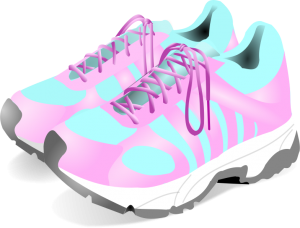 ---
Additional Information:
A nurse will be on site at all times.
Students will bring their own lunch on the first two days. A BBQ lunch will be provided on the last day.
Further details about Hale Reservation can be found at www.HaleReservation.org.
Hale Reservation BBQ Lunch Menu
Hamburgers, hot dogs, or veggie burgers, pasta salad, potato salad, lemonade and watermelon for dessert. Students who would like a burger with no bun or any similar custom requests can have that made at the grill.  The veggie burgers are cooked in foil so they never touch a grill that may have contacted meat and often satisfy kosher or halal requirements.  Anyone attending the program is welcome to bring their own food on the last day if alternate food would be more comfortable or healthy for them.
---
Useful Documents: