On the morning of September 1, Hardy School students, teachers, and staff took a few minutes out of the school day to watch the team from Shawmut Design and Construction lift the final beam for the new Hardy into place.
The previous day, members of the Hardy community and a handful of town officials had a chance to sign the beam, which per tradition was painted white and topped with an evergreen tree and the American flag. The evergreen tree is a key symbol: In the steel trade, it has come to signify positive outlooks and the bestowment of good luck to all future occupants.
The new building, which is being built behind the existing school, is scheduled to open in August 2024. last beam before it was lifted into place at the new Hardy.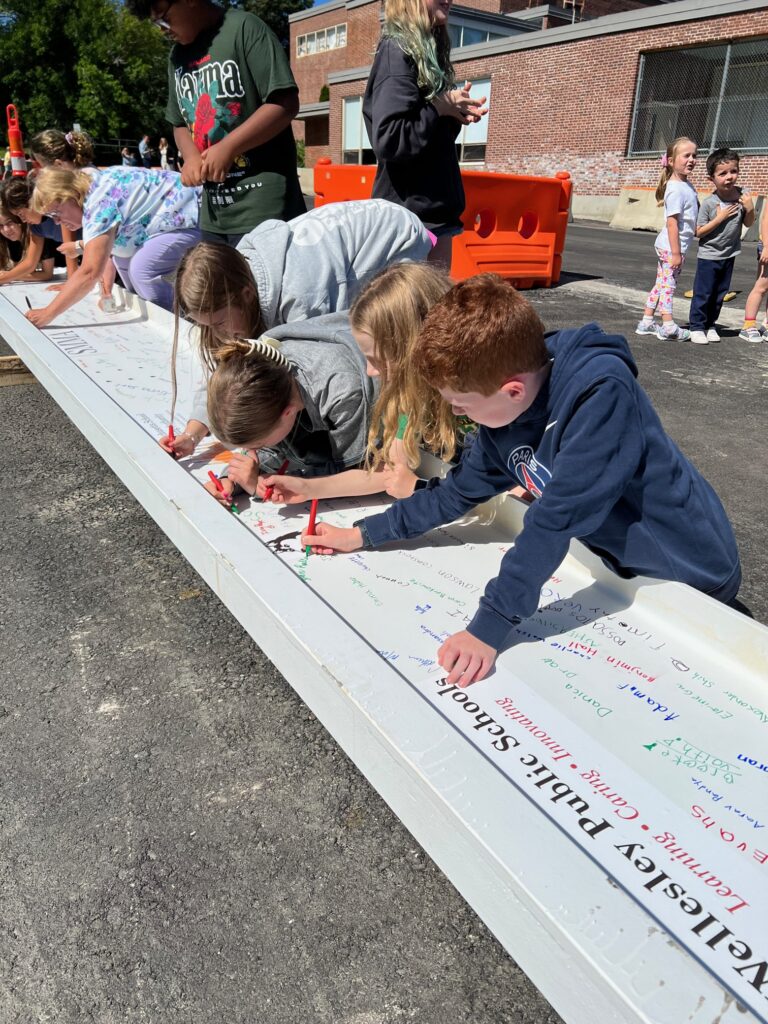 Hardy Community Marks 'Topping Off' of New School