Wellesley native Cosmo Uttero, who will turn 100 on December 24, 2023, made news at age 97 when he applied for a diploma from Wellesley High School under a veterans program called Operation Recognition. He proudly graduated (remotely) with the Class of 2021, 78 years after he left Wellesley to serve in the Army during World War II – and 77 years after landing on Omaha Beach in Normandy on D-Day.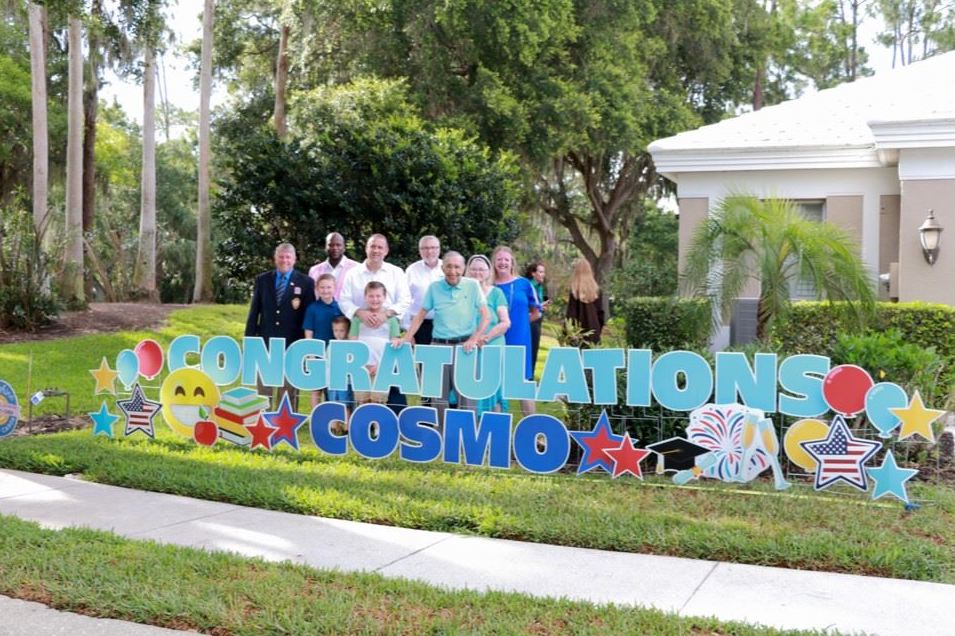 Why the Army? "I get seasick if I go on a boat," he said. "I can get seasick in the bathtub." He got sick on the way to Omaha Beach and any other time he had to travel by ship.
His service in the Army is well-documented. The National World War II Museum interviewed Mr. Uttero extensively to mark the 70th anniversary of the invasion of Normandy. As a member of the 175th Regiment, 29th Division, Private First Class Uttero landed on Omaha Beach on June 6, 1944, in the face of enemy fire. In interviews about that day, he remembers first ditching his gear in the water so he didn't sink, and then grabbing a replacement rifle from a fallen soldier on the beach. Mr. Uttero has said he was one of only three men in his unit not to be injured or killed during the invasion.
In October 2023, Mr. Uttero – now a resident of Bradenton, FL – came to visit family in Wellesley and asked for a tour of the "new" high school building. He was escorted throughout the building with daughters Maggie and Elizabeth, was gifted some WHS swag and in return, left behind several World War II Museum trading cards with his picture and autograph.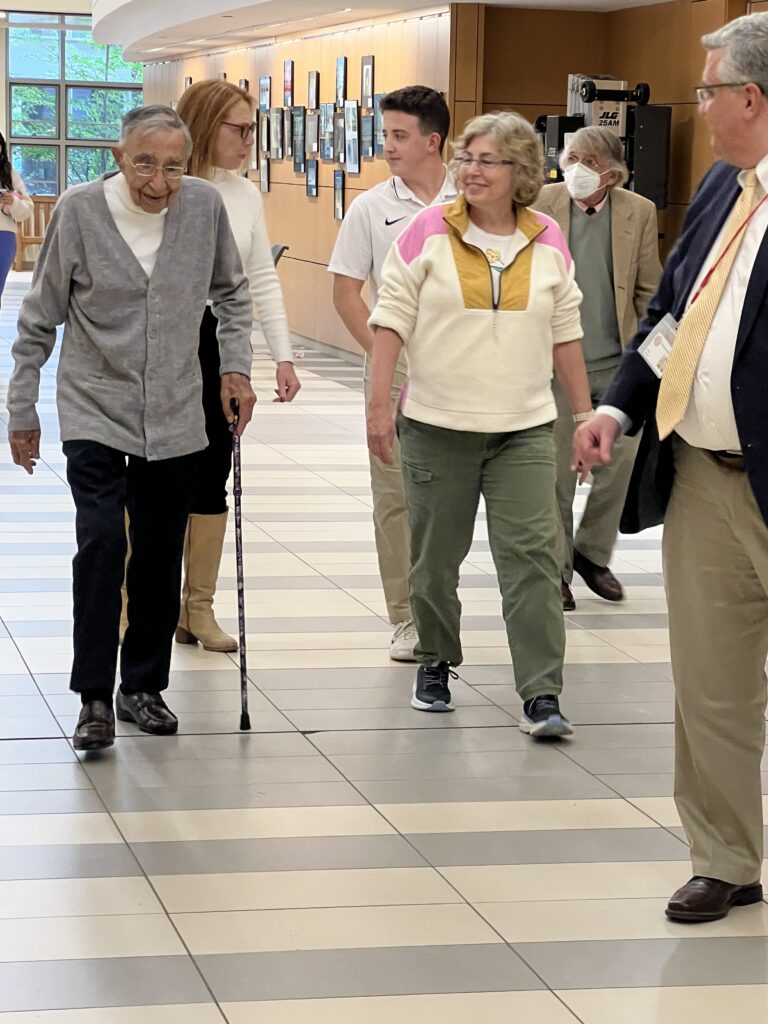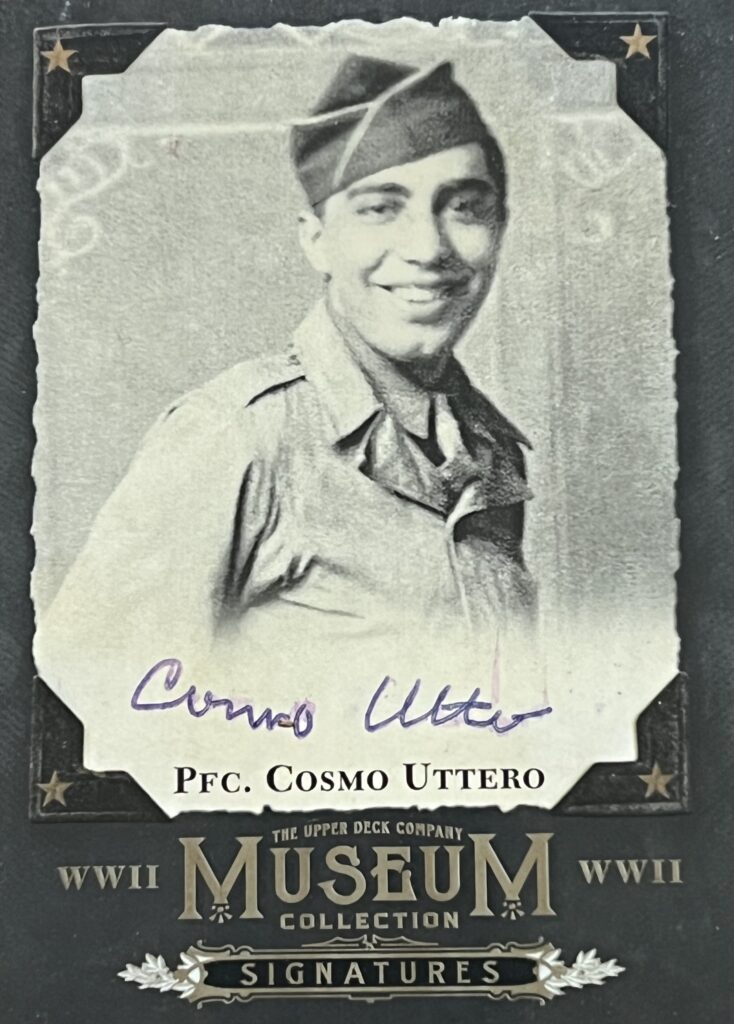 Mr. Uttero grew up on Pine Tree Road and attended the Hunnewell Grammar School – not the 1938 building that was demolished in 2022, but the 1892 Hunnewell building that used to stand on Central Street. He attended the junior high school now known as the Phillips Park Apartments, and the 1938 Wellesley High School building when it was brand new.
After the war, he returned to Wellesley and was joined by his German bride, Erika. They started their marriage in new veteran's housing, and a few years later built a small Cape house on Marshall Road and raised eight children, all of whom attended Hardy. Cosmo worked for Raytheon for 40 years. Erika died in 1997 after 50 years of marriage.
In all, 73 of Mr. Uttero's 99 years have been spent living in Wellesley. During his tour of the high school, Mr. Uttero enjoyed his opportunity to talk about growing up in town. He was able to point out childhood friends in the Class of 1937 football team picture, and remembered all of his teachers at the Hunnewell School. "They were all favorites," he said, but admitted to fondness for Ms. Whiteside and Ms. Rogers, as well as Ina Stairs, the 6th grade teacher and principal.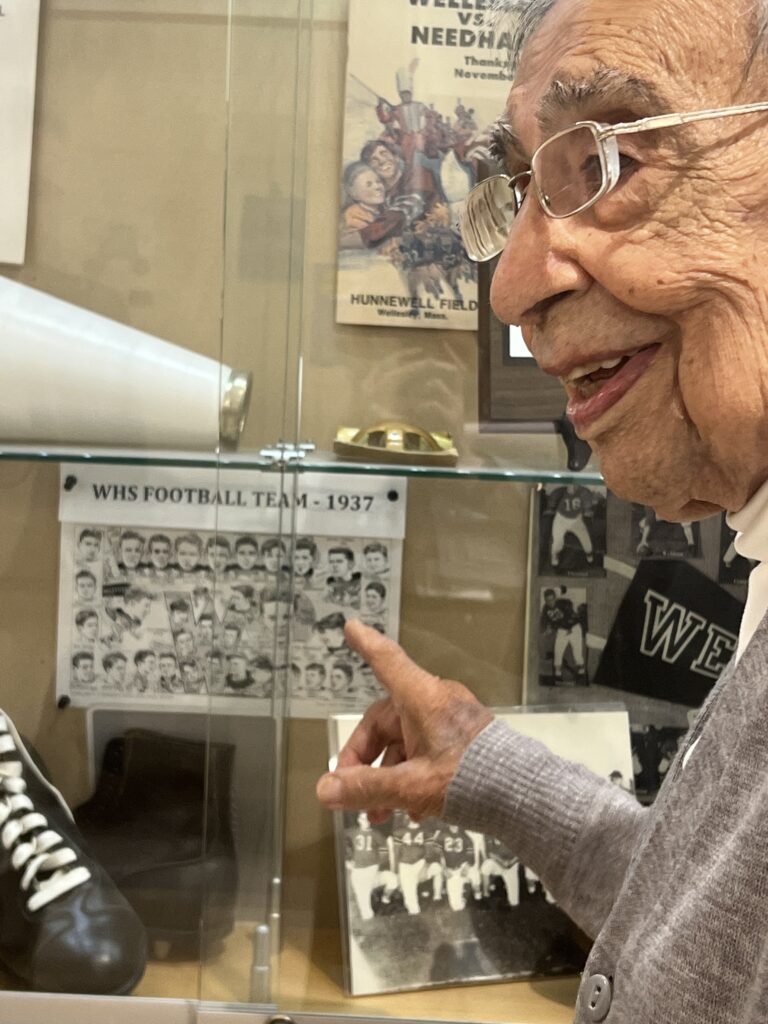 Mr. Uttero also commented on the changes to town in the years since he moved away: "All the traffic!" he said. "And so many stores."
He asked for an update on the Wellesley High-Needham High football rivalry – the oldest high school Thanksgiving Day rivalry in the country – and was thrilled to learn that it is still going strong. "Oh yes," he said, "we had to beat Needham."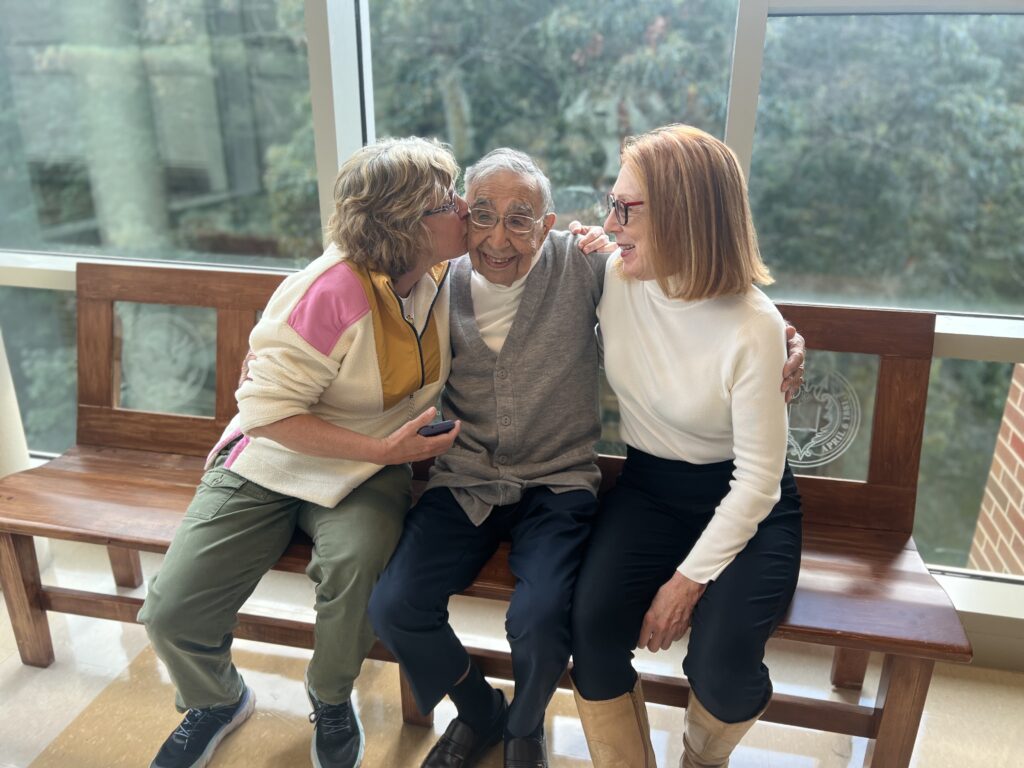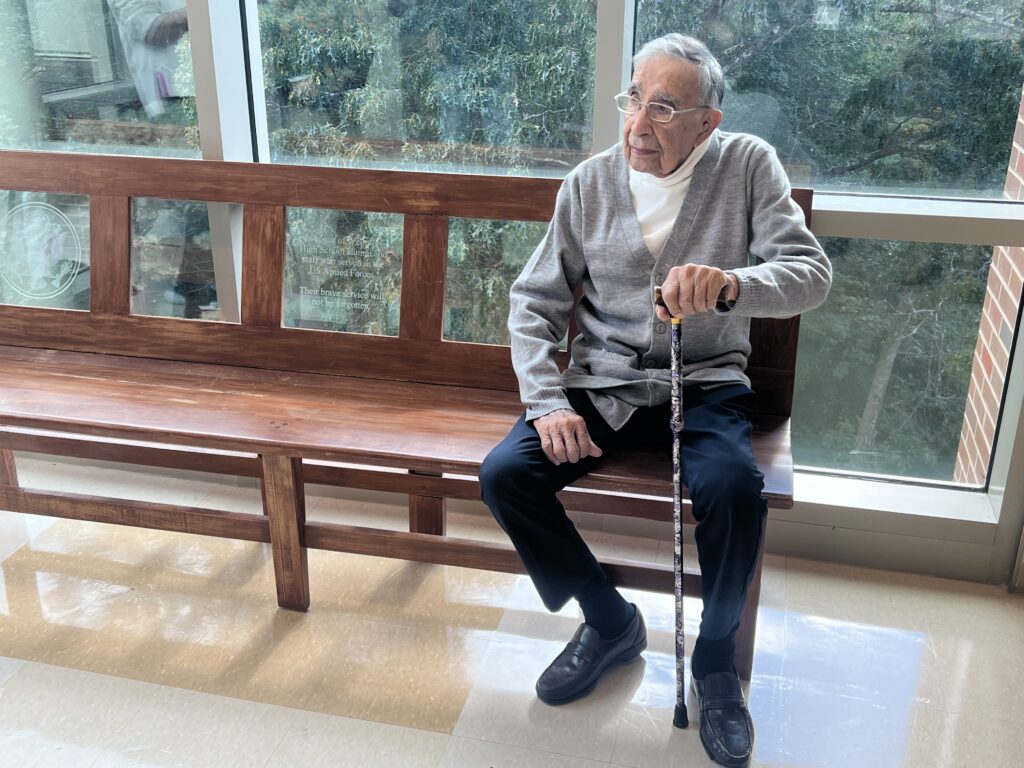 Cosmo Uttero, WWII Veteran and 2021 Wellesley High Graduate