Dear Colleagues,
I hope you each had a productive week. I wanted to update you on several important issues before we head off into the April vacation week.
First, over the past few months, we've navigated short-term upticks in COVID cases at certain schools, most recently WHS. I want to encourage everyone to continue to use the test kits we have been providing to test yourselves on Mondays and any time you feel even mild symptoms. If you need more testing kits, don't hesitate to contact your school nurse as we have an ample supply. (Please also put a reminder on your calendars to test yourself before returning to work after the April break!)
There is one remaining article related to schools scheduled to be taken up by Town Meeting on Monday, April 25th. Article 44, as currently written, calls for the creation of a 12-person Academic Excellence Study Committee that will create a definition of "Academic Excellence" and then assess the current state of academics in WPS, document areas of improvement, and make recommendations to the School Committee. The Wellesley resident who authored this article would select the members of the committee and then bring these names to the Select Board to request their approval. Perhaps not surprising, both Advisory and the School Committee oppose this motion, as it would essentially establish a "shadow school committee." I encourage everyone to pay attention to the conversation around this article as it has surfaced some strong feelings about how success is measured in WPS. (Town Meeting is live-streamed on the Wellesley Media website.)
Next, as you likely know, we have some key staff positions that we are in the process of filling. These include Director of Student Services, Director of Technology, Director of Diversity, Equity, and Inclusion, and the Schofield Principal. In particular, I wanted to offer some thoughts on our path forward under DE&I. We remain grateful for Dr. Curry's work as our first director in this position, particularly given the COVID circumstances that defined all three years of this position's existence. As we have done for each of the aforementioned positions, I also want to check in with a variety of internal and external stakeholders about what they would like to see in this position before taking next steps. (I am grateful for the time that Cynthia Russell and the METCO team spent with me this week to share their vision for what they would like to see in this position moving forward.) In the coming weeks, I will be having similar conversations with staff and community members to solicit their feedback as well. Thanks to everyone for their support in helping us fill all these and other positions before the end of the school year.
Finally, Monday is Marathon Day! I want to send encouragement to the members of our staff and community who will be running. In particular, I want to give a shout out to our colleague Peter Knapp, K-5 Visual Arts teacher at Hunnewell and Upham, who is running to raise money for the Wellesley Education Foundation. Please visit Peter's website for more information. Go Peter!!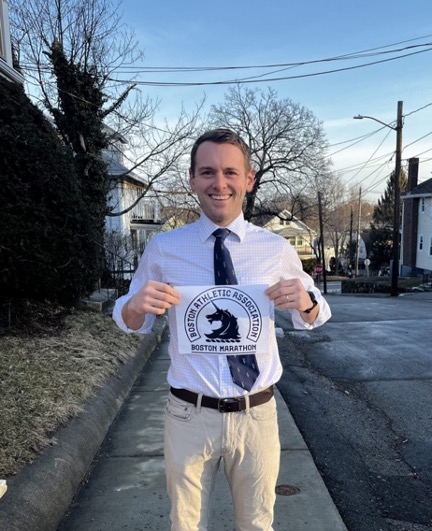 Thank you for all that you do to support our students each day and enjoy a well-deserved break.
Best regards,
David
---
Calendar
4/15/22 – Good Friday – No School
4/18-4/22/22 – April Break
4/25/22 – Annual Town Meeting (cont'd) – 7 pm
4/30/22 – Applications Due for WPS Enrollment of Staff Children
5/03/22 – School Committee Meeting (TBC)
5/10/22 – School Committee Meeting (TBC)
---
Condolences to Kate Wilson (Schofield ELL Teacher) on the passing of her stepmother, Linda Carlisle on April 7, 2022.

---
Open Enrollment for Benefits is here until April 29th!
Open Enrollment begins on April 4th and ends on April 29th, 2022. Click here for more information on plan details and offerings. All benefit-eligible employees should have received a letter with details about open enrollment and the various benefit offerings. If you have not received the letter, have questions, or need assistance enrolling online, please email benefits@wellesleyma.gov or call 781-431-1019, ext. 2244.
Note: If you do not complete the enrollment process, the only benefit that will roll over will be your health insurance plan if you are enrolled in one at the time of open enrollment. If you have a Fallon plan, you will be enrolled in the corresponding BCBS plan that matches your current plan tier (individual or family) and your current plan type (Benchmark or High Deductible).
---
Tutors needed for K-12 WPS Academic Tutoring (April – June 2022)
Wellesley Public Schools will offer K-12 Academic Tutoring for WPS students in ELA, Math and Science, from April through June 2022
WPS is seeking applicants for Tutors (several positions available at the elementary and middle schools) $44.47/hour.
Please click here to apply to the internal posting. ** You must create your account in TalentEd to view the Internal Postings.
Tutoring may occur before/after school and/or weekends and April break.

Tutoring will be held in WPS schools during building hours and/or on WPS Zoom. Students are recommended for tutoring by teachers and administrators based on their classroom performance.

Students will utilize their current school work during tutoring sessions.
Please do not hesitate to reach out to Sandy Trach, Assistant Superintendent of Teaching and Learning trachs@wellesleyps.org with any questions.
---
Timeline for WPS Enrollment of Faculty Children (Kindergarten – Grade 12)
Children of Unit A and B members residing outside of Wellesley shall be entitled to attend Wellesley Public Schools without charge for tuition on a space available basis (Article 12, WEA, Unit A and B Contract).

Below is the timeline for submitting applications:
March 1: Interested applicants may submit a letter of intent with the one-page application to Marissa Capone, District Registrar, at registrar@wellesleyps.org.
Eligible staff members can also access the application on the WPS website.
April 30: All applications are due to Marissa Capone, District Registrar at registrar@wellesleyps.org. Late applications will not be accepted.

Mid-to-late May: Placement decisions will be made. Once notified of a determination, applicants will be provided with access to the online registration forms. Registration of students is not completed until all forms have been received and approved by the District Registrar and Nurse.
If there are any questions, please reach out to Marissa Capone District Registrar, at registrar@wellesleyps.org. A survey will be sent out in mid-March to confirm currently enrolled faculty children will be returning in school year 2022-2023.
---
Coaches Still Needed for Spring Season:
WHS Freshmen and Part Time Varsity Assistant Coach for Boys Volleyball

WHS Assistant Track Coach
Season: Monday, March 21st through Friday, May 27th
Questions or to apply, please contact: Athletic Director John Brown brownj@wellesleyps.org or 781-446-6290, ext. 4614
---
Tuition Reimbursement Info and Deadline
Just a reminder that Unit A members seeking tuition reimbursement for graduate coursework in accordance with the Unit A collective bargaining agreement must submit the completed application for reimbursement, along with evidence of enrollment into a program and course cost, proof of payment and transcript, no later than June 1, 2022. The Tuition Reimbursement form can be found on the HR page of the WPS website.
The contract states:
Course reimbursement for graduate courses taken by staff who are without master's degrees and/or who are seeking professional licensure as required by the Massachusetts Department of Education or when a specialist teacher's immediate supervisor, subject to the approval of the Assistant Superintendent, verifies that there are no further in‐district courses available for recertification in that specialist's field, that specialist may apply for tuition reimbursement. Any Unit A member for whom no DESE license exists, including but not limited to occupational and physical therapists, so long as that member maintains appropriate certification and/or licensure required to perform his or her duties, shall be eligible to apply for tuition reimbursement.
---
Human Relations Services
The Human Relation Services (HRS) can help. Wellesley Public Schools has contracted with HRS to provide up to ten free counseling visits for you and/or your family members. This program is designed to help you deal with stresses of life and work –including personal and family issues, drug or alcohol problems, and job related tension. It offers prevention and intervention to reduce these stresses and improve coping skills.
HRS is located at 11 Chapel Place in Wellesley and can be reached at 781-235-4950. This is a confidential service. Wellesley Public Schools is not aware of the names of employees or their family members who utilize this service.

---
Do you have a question for the WPS Human Resources Department?
Email AskHR@Wellesleyps.org. The Human Resources Department is happy to assist you.

---
WPS Internal Job Postings on District Website
For all Internal Job Postings, please go to "Internal Job Postings" under the Faculty tab of the District's website.
---
Superintendent's Bulletin
Superintendent's Bulletin: 04/14/22