Dear Colleagues,
I hope you each had a productive week. I know some of our schools (Bates, Fiske, Schofield and Sprague) held their back-to-school nights this week, which is always an important opportunity to meet our parents and caregivers, share our work, and affirm the partnership that it takes between schools and home to support our students. Thanks to everyone on our team for helping our parents and caregivers feel a sense of belonging within our school community.
There has been quite a bit written over the past year about the exodus of educators from the profession and questions about our pipeline in the future. I hope to announce very shortly the details of a partnership we are creating with Regis College that will help us further diversify our staff by supporting teaching assistants and paraprofessionals in earning their Bachelor's Degree and licensure for teaching. Another important pipeline that must remain robust is focused on developing the next generation of school leaders. To that end, I want to share that the ACCEPT Collaborative's Educator Leadership Institute (ELI) is now receiving applications for the next cohort of educators interested in earning their Assistant Principal/Principal license. The 18-month program will begin in January. Information sessions will be held on October 19, November 7, and December 6 from 5:00PM-6:30PM at the ACCEPT headquarters in Natick for anyone interested in learning more.
Finally, I want to highlight an important documentary series that will begin airing this weekend on PBS. "The U.S. and the Holocaust" is a new series from Ken Burns, Lynn Novick, and Sarah Botstein: "The film tackles a range of questions that remain essential to our society today, including how racism influences policies related to immigration and refugees as well as how governments and people respond to the rise of authoritarian states that manipulate history and facts to consolidate power."
Obviously, these are incredibly timely topics for our community and country right now as we struggle to understand our past and, hopefully, apply this understanding to shape a better future.
Finally, if you are looking for something fun to do on Saturday, please consider stopping by the Fiske Western Round-Up from 10AM-2PM. The weather forecast looks spectacular, which should make for a great outdoor event!
Thanks for all that you do each day to support our students and have a great weekend.
David
---
Calendar
9/17/22 – Fiske Western Round Up 10:00AM – 2:00PM
9/26/22 – Rosh Hashanah – No School
9/27/22 – School Committee Meeting 6:30 p.m.
10/05/22 – Yom Kippur – No School
10/10/22 – Indigenous Peoples Day – No School

---
WEF Exceptional Grants
New this year from WEF are Exceptional Grants for teachers with innovative ideas outside our grant cycle. If you have an idea needed before our grant deadline, click here or go to wellesley education foundation.org/apply-for-a-grant and apply!
---
Mandatory Training
The Wellesley Public School District is committed to maintaining a work and educational environment free from all forms of discrimination and harassing conduct. We expect all employees, students and other members of the school community to conduct themselves in an ethical and appropriate manner with concern and respect for all members of the school community and in compliance with state and federal laws and regulations. To ensure compliance with the law, each employee must complete the mandatory training as listed below. Please complete all of the training modules no later than October 31, 2022.
Log into your Wellesleyps.org email account.

Launch a new tab from your browser and go to www.wellesleyps.org

Under the Faculty drop-down menu go to Information > "Mandatory Training"

Review all training modules;

WPS Civil Rights/Teacher Responsibilities

Massachusetts Conflict of Interest Law Assessment. Please fill out and print the conflict of interest certification at the completion of the assessment

WPS Medical Emergencies in Schools

WPS Head Injury/Concussion

WPS Allergic Reactions/Epipen

Take the assessments.

Read the Massachusetts Conflict of Interest Law Summary. You will fill out and print the conflict of interest certification at the completion of the review.

Fill in the validation form to record the date of completion of each training module/assessment.

Send the printed Conflict of Interest Review Certification to your school/department office.
---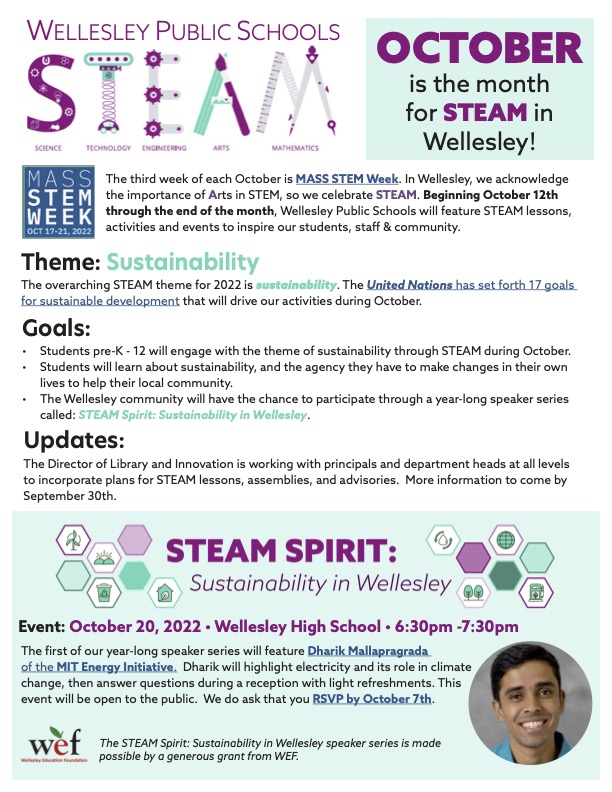 ---
Lane Changes?
Please contact Jacqueline "Jackie" Meyer in the Human Resources Office for all your lane changes, questions and concerns. Her email is meyerj@wellesleyps.org and phone number is 781-446-6210 x 5622.
---
Human Relations Services
The Human Relation Services (HRS) can help. Wellesley Public Schools has contracted with HRS to provide up to ten free counseling visits for you and/or your family members. This program is designed to help you deal with stresses of life and work –including personal and family issues, drug or alcohol problems, and job related tension. It offers prevention and intervention to reduce these stresses and improve coping skills.
HRS is located at 11 Chapel Place in Wellesley and can be reached at 781-235-4950. This is a confidential service. Wellesley Public Schools is not aware of the names of employees or their family members who utilize this service.

---
Do you have a question for the WPS Human Resources Department?
Email AskHR@Wellesleyps.org. The Human Resources Department is happy to assist you.

---
WPS Internal Job Postings on District Website
For all Internal Job Postings, please go to "Internal Job Postings" under the Faculty tab of the District's website.
---
Superintendent's Bulletin
Superintendent's Bulletin: 09/16/22