Colleagues,

I hope you each had a productive week. I write to you with a heavy heart after a week framed by violence that has had a profound impact on our Asian, Asian American, and Pacific Islander (AAPI) and African-American communities.

Last weekend, Asian communities around the world celebrated the Lunar New Year, one of the most important holidays of the year. What is normally a time for celebration and families coming together was shattered by two mass shootings in California. While the motives in these cases are not yet entirely clear, there is little question that members of the AAPI community around the country have been deeply affected by this violence.
Last night, video footage showing the brutal beating of Tyre Nichols, following a traffic stop in Memphis, was released and widely broadcast. Mr. Nichols, an unarmed Black man, later died of his injuries. Five Memphis police officers were charged Thursday in connection with Nichols' killing.
What does all of this mean for us and our work? First, I believe we have to recognize that members of our school community are hurting right now. Whether it's our students, families, or our colleagues, let's find a way to check in with those around us to acknowledge this moment and reaffirm our commitment to one another. Second, please encourage your colleagues of color to attend Monday's "Strengthen Support for our BIPOC Community" gathering, as WPS continues to work toward a district culture where everyone feels safe, seen, and included.

Thanks in advance for taking good care of our students and of each other.

---
Calendar
February 20th Presidents' Day – Schools and Offices Closed
February 20 – 24 (Monday- Friday) February Break No School

---
Wellesley Public Schools Strategic Planning Survey
Thank you for taking the time to complete this approximately 15-minute survey. The Wellesley Public Schools greatly appreciates your participation in our strategic planning process. The data we are gathering will inform the vision and direction for the district for the next five years. Feedback from this survey will help shape the updated WPS strategic plan, for implementation in Fall of 2023.
The survey closes on Friday, February 10 at 5 p.m.
---
Winter Walk to School Day is February 1, 2023
Don your boots, coat, and a warm hat for Wellesley's Winter Walk & Roll to School event on Wednesday, February 1!
It's fun, invigorating and celebrates the benefits of staying active and enjoying the outdoors in WINTER. Like other walk, bike, & roll to school events during the school year, the Winter Walk is one of the flagship activities supporting Wellesley's partnership with the Massachusetts Safe Routes to School program. Research shows that physical activity before school improves student focus and engagement, and walking and biking saves $$ on gas. Plan to participate on February 1. Individual schools can register on the Safe Routes to School website and get free materials to help promote your walks.
See you outside!
More on Mobility
Watch for more mobility news and educational events in the coming months. To learn more about Safe Routes to School, please reach out to School Committee member Catherine Mirick (mirickc@wellesleyps.org) or Select Board member Colette Aufranc (caufranc@wellesleyma.gov)

---
Support our WPS Runner Sponsoring Friends of Wellesley METCO
Help support Friends of Wellesley METCO and contribute and cheer on Christina Tai on her 26.2 mile Boston Marathon this spring.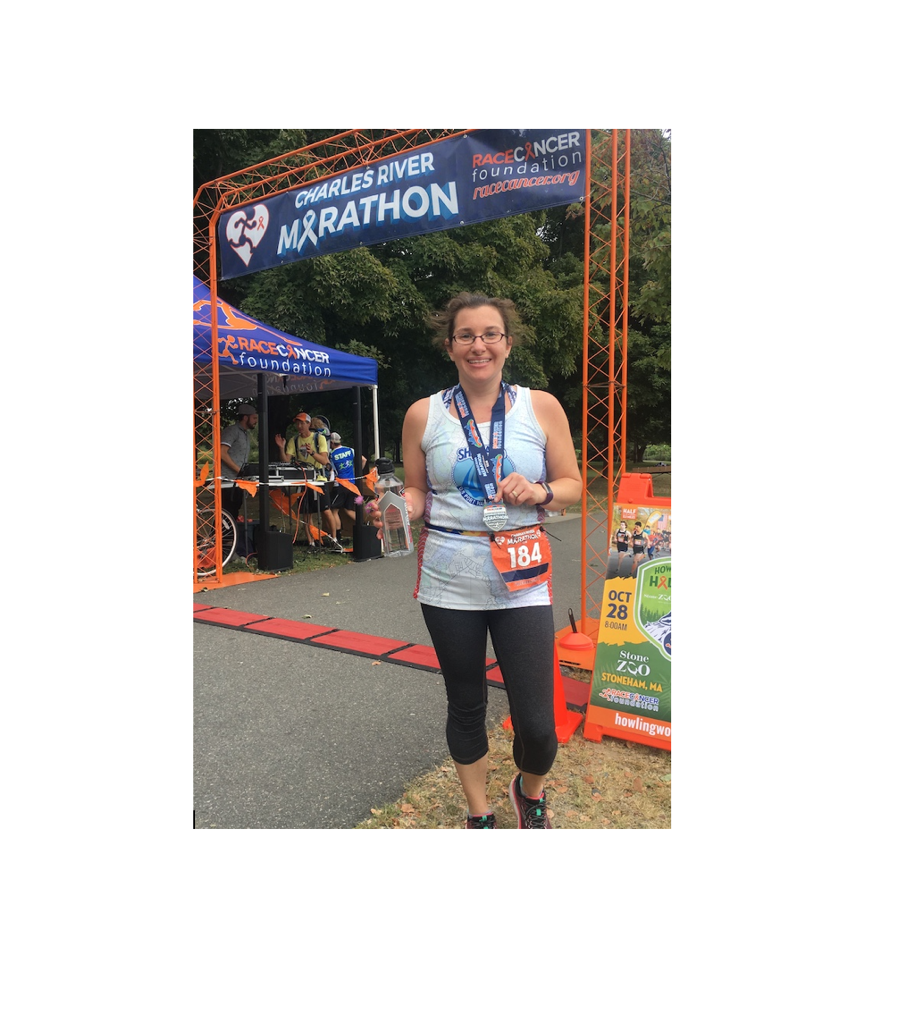 ---
Human Relation Services
The Human Relation Services (HRS) can help. Wellesley Public Schools has contracted with HRS to provide up to ten free counseling visits for you and/or your family members. This program is designed to help you deal with stresses of life and work –including personal and family issues, drug or alcohol problems, and job related tension. It offers prevention and intervention to reduce these stresses and improve coping skills.
HRS is located at 11 Chapel Place in Wellesley and can be reached at 781-235-4950. This is a confidential service. Wellesley Public Schools is not aware of the names of employees or their family members who utilize this service.

---
Do you have a question for the WPS Human Resources Department?

Email AskHR@Wellesleyps.org. The Human Resources Department is happy to assist you.

---
WPS Internal Job Postings on District Website
For all Internal Job Postings, please go to "Internal Job Postings" under the Faculty tab of the District's website.

---
Superintendent's Bulletin
Superintendent's Bulletin: 01/27/2023