Congratulations to Wellesley High girls track and field coach John Griffith, who was inducted September 10 into the Massachusetts State Track Coaches Association (MSTCA) Hall of Fame.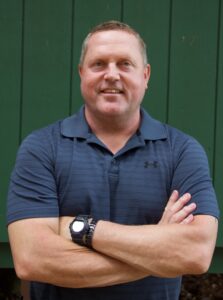 Coach Griffith has been coaching the Wellesley High School girls indoor and outdoor track and field teams since 2008, and in that time has compiled an impressive overall meet record of 134-21. He has coached the teams to a total of 14 indoor and outdoor MIAA Division 2 state titles, including the past six indoor championships and four of the past five outdoor championships.
His coaching career highlights include:
Four straight indoor All-State titles (2017-2020)*
Back-to-back outdoor All-State titles (2018, 2019)*
2020 MIAA Coach of the Year
2022-2023 MSTCA Indoor Coach of the Year
2023 MSTCA Outdoor Coach of the Year
Boston Globe "Coach of the Year" – 2009, 2014, 2016, 2018, 2019, 2022
Athletic director John Brown points to more than just the girls track program's many titles as evidence of Coach Griffith's success. "Not only have we been successful winning league and state championships," Brown said, "we have a tremendous number of student athletes participating in the sport." 
"They would not come back if they were not having fun. Coach Griff is able to keep the right perspective and balance. We are lucky to have him on our coaching staff, and being named a Hall of Fame coach is so well deserved."
Coach Griffith has been a health and fitness teacher at Wellesley High since 1996. A former All-New England inside linebacker and team captain at Springfield College, he also has served on the WHS varsity football coaching staff for 27 seasons.
"I've gotten to see all of his success from the other side," said Mike Miller, Weymouth High girls track coach. "Coach Griff is one of the most competitive coaches I've ever coached against. He really brings out the best in competition, from our athletes and from us."
MORE ABOUT JOHN GRIFFITH
Education: Walpole High School; B.S. Physical Education, Springfield College; M.Ed, Administration, Cambridge College
On his Hall of Fame induction: "I love the recognition for our girls track program. This is not a 'me' award, it's a 'we/team' award in my eyes."
Philosophy: To make sure the kids have fun, work hard and compete at a high level, learn about the sport of track and field, work on their fitness levels, deal with adversity and have a positive experience being part of a tremendous program.
Motto: TEAM=T-Together E-Everyone A-Achieves M-More
*The MIAA stopped its "all-state" team competition after the 2020 indoor season
Coach John Griffith inducted into MSTCA Hall of Fame