Universal Free Schools Meals for the 2022-23 School Year
Massachusetts has extended universal free school meals through the 22-23 school year! This means that breakfast (MS/HS) and lunch will continue to be served at no cost to all students. Families will continue to be financially responsible for second meals, a la carte offerings, and beverages.
Even though meals are free for all, it remains extremely important for all families to complete the household Application for Free and Reduced Price Meals for the 2022-23 school year so that our district can continue to establish eligibility for P-EBT benefits, waive local fees, and serve families most effectively.
When returning the Application, we also ask that you complete and return the Sharing Information with Other Programs form as well. If your student(s) qualify for free or reduced price meals, this allows us to share your information with other programs so that your student can receive additional benefits.
---
Chequear sin contacto:
A partir de enero de 2021, Whitsons Food Service, su proveedor de almuerzos escolares, operará un sistema de chequear sin contacto en el colegio y la escuela secundaria. Todos los estudiantes en los grados 6-9 recibirán tarjetas de código de barras en clase. Los estudiantes en los grados 10-12 serán requeridos a usar sus tarjetas de identificación de estudiante existentes.
Después de que los estudiantes reciban sus tarjetas de almuerzo, por favor haga que cuiden de la tarjeta y la traten como dinero o una tarjeta de crédito. Sugerimos una aplicación telefónica "Stocard" que tenga la capacidad de crear un código de barras compatible con el sistema de registro de almuerzo. Este año, los estudiantes que tienen teléfonos con ellos pueden utilizar la aplicación para eliminar la necesidad de la tarjeta. Todos los estudiantes pueden transferir sus códigos de barras de almuerzo a la aplicación Stocard para conveniencia en el siguiente sitio web: https://stocardapp.com/.
---
---
La Información de Comida gratis y reducidas:
---
NOTICIA PÚBLICA
Ciudad de Wellesley
Mancomunidad de Massachusetts
Escuelas Públicas de Wellesley – Servicios de Alimentos y Nutrición
Las Escuelas Públicas de Wellesley se complacen en anunciar su política para determinar comidas/leche gratis y comidas a precio reducido servidas bajo el Programa Nacional de Almuerzos Escolares. Los beneficios de comidas gratis o precio reducido están disponibles para las familias que califiquen. Las solicitudes para comidas gratis o precio reducido se envían a casa con cada estudiante el primer día de clases. Las solicitudes también están disponibles en el sitio web de la escuela en www.wellesley.org, así como en el edificio administrativo y la oficina principal de cualquiera de las escuelas. Puede solicitar comidas gratuitas a precios reducidos en cualquier momento durante el año escolar. Sus hijos pueden calificar para comidas gratis o a precio reducido si los ingresos de su hogar se encuentran dentro de los límites de la tabla en https://wellesleyps.org/students-families/food-services/
Las Pautas de elegibilidad de ingresos federales para el 1 de julio de 2020 hasta el 30 de junio de 2021 son las siguientes:
Si alguien en su hogar participa en cualquiera de los siguientes programas de asistencia, sus hijos son elegibles para comidas escolares gratuitas: El Programa de Asistencia Nutricional Suplementaria (SNAP) o MA SNAP, Asistencia Temporal para Familias Necesitadas (TANF) o MA TANF, o The Food Programa de Distribución en Reservas Indígenas (FDPIR)
Los hogares que reciben cualquiera de estos beneficios solo deben proporcionar el nombre del destinatario, su identificación de la agencia, el número de TANF o FDPIR, los nombres de los estudiantes y la firma de un adulto al enviar una solicitud.
Hasta 30 días hábiles del nuevo año escolar, continuará la elegibilidad del año anterior. Cuando finaliza el período de traspaso, a menos que se notifique al hogar que sus hijos están directamente certificados* o que el hogar presente una solicitud aprobada, los niños deben pagar el precio completo de las comidas escolares.
*No se requiere una solicitud si el distrito certifica directamente que un niño recibe MA SNAP, MA TAFDC, Medicaid, o es un niño de crianza a través del Portal Virtual de la Oficina Ejecutiva de Salud y Servicios Humanos de Massachusetts. Este proceso de comparación electrónica es requerido por la regulación federal. (Virtual Gateway es un portal de Internet diseñado por la Oficina Ejecutiva de Salud y Servicios Humanos para brindar al público en general, proveedores médicos, organizaciones comunitarias y personal de EOHHS acceso en línea a servicios humanos y de salud). Todos los niños en estos hogares son elegibles para beneficios de comidas gratis o a precio reducido. Si recibe un aviso de Certificación Directa para que su hijo reciba comidas escolares gratuitas y hay otros niños en su hogar que no están en la lista, puede comunicarse con las Escuelas Públicas de Wellesley al 781-446-6210 ext. 5612 para que se extienda el beneficio. Los hogares notificados de la elegibilidad de su hijo deben comunicarse con las Escuelas Públicas de Wellesley al 781-446-6210 ext. 5612 o envíelo por escrito si desea rechazar los beneficios de comida gratis.
Los estudiantes sin hogar, inmigrantes, fugitivos o inscritos en una clase elegible de Head Start o de prejardín de infantes también son elegibles para recibir beneficios.
Si los niños o los hogares reciben beneficios bajo los Programas de Asistencia u otros Programas Categóricamente Elegibles y no son notificados por la escuela de sus beneficios de comidas gratis o a precio reducido, los padres o el tutor debería de comunicarse con las Escuelas Públicas de Wellesley en el teléfono 781-446-6210 ext. 5612.
Los niños en adopción que están bajo la responsabilidad legal de una agencia de adopción o un tribunal son categóricamente elegibles para recibir comida gratis. Un niño en adopción puede ser incluido como miembro de la familia si la familia que le ha adoptado opta por solicitar también los beneficios. Si una familia que adopta no es elegible para los beneficios de comidas gratuitas o a precio reducido, no impide que el niño en adopción reciba los beneficios de comidas gratuitas. Tenga en cuenta, sin embargo, que la elegibilidad gratuita de un niño en adopción no se extiende automáticamente a todos los estudiantes en el hogar.
Los formularios de solicitud para todos los demás hogares deben incluir los nombres de todos los miembros del hogar, todos los ingresos del hogar con la cantidad, fuente y frecuencia de los ingresos recibidos por cada miembro del hogar. Se requiere la firma de un adulto junto con los últimos 4 dígitos del Número de Seguro Social del adulto o la casilla marcada que indica que el solicitante no tiene un Número de Seguro Social. Las solicitudes completas deben de enviarse a las Escuelas Públicas de Wellesley, ATTN: Tricia Simeone, 40 Kingsbury Street, Wellesley, MA 02481. Según las disposiciones de la política para determinar la elegibilidad para comidas gratuitas o a precio reducido, la Coordinadora de Contabilidad para Compras, Tricia Simeone, revisará las solicitudes y determinará la elegibilidad. Si un padre no está satisfecho con la decisión del oficial de determinación, es posible que desee discutir la decisión con el oficial de determinación de manera informal llamando al 781-446-6210 ext. 5612. Si él/ella desea hacer una apelación formal, puede hacerlo oralmente o por escrito a Cynthia Mahr, Asistente del Superintendente de Finanzas y Operaciones, Escuelas Públicas de Wellesley, 40 Kingsbury Street, Wellesley, MA 02481.
Si un miembro del hogar queda desempleado o si el tamaño del hogar cambia en cualquier momento, la familia puede presentar una nueva solicitud.
De acuerdo con la ley federal de derechos civiles y las normas y políticas de derechos civiles del Departamento de Agricultura de EE. UU. (USDA), el USDA, sus agencias, oficinas y empleados, y las instituciones que participan o administran los programas del USDA tienen prohibido discriminar por motivos de raza, color, nacionalidad, sexo, religión, discapacidad, edad, creencias políticas o represalia por actividades anteriores de derechos civiles en cualquier programa o actividad realizada o financiada por el USDA.
Las personas con discapacidades que requieran medios alternativos de comunicación para la información del programa (p. ej., braille, letra grande, cinta de audio, lenguaje de señas estadounidense, etc.), deben comunicarse con la agencia (estatal o local) donde solicitaron los beneficios. Las personas sordas, con problemas de audición o del habla pueden comunicarse con el USDA a través del Servicio Federal de Retransmisión al (800) 877-8339. Además, la información del programa puede estar disponible en otros idiomas además del inglés.
Para presentar una queja de discriminación del programa, complete el Formulario de quejas de discriminación del programa del USDA (AD-3027) que se encuentra en línea en: http://www.ascr.usda.gov/complaint_filing_cust.html, y en cualquier oficina del USDA, o escriba un carta dirigida al USDA y proporcione en la carta toda la información solicitada en el formulario.
Para pedir una copia del formulario de queja, call (866) 632-9992. Entregue su formulario completado o carta a USDA por:
1. correo: U.S. Department of Agriculture Office of the Assistant Secretary for Civil Rights 1400 Independence Avenue, SW Washington, D.C. 20250-9410; or
2. fax: (833) 256-1665 or (202) 690-7442; or
3. correo electrónico: program.intake@usda.gov
Esta institución es una proveedora de igualdad de oportunidades
---
Pautas Federales de Almuerzo Gratis y Reducido (PDF)
Pautas de Elegibilidad de Ingresos de los Programas de Nutrición Infantil del USDA (JPG)
HHS U.S. Federal Poverty Guidelines (Accessible)
LAS PAUTAS DE ELEGIBILIDAD DE INGRESOS
Efectivo Del 1 de Julio de 2022 a 30 de Junio de 2023
PAUTAS DE POBREZA DE 2020 PARA LOS 48 ESTADOS CONTIGUOS Y EL DISTRITO DE COLUMBIA
PERSONAS EN FAMILIA/CASA
PAUTA DE POBREZA
Para familias/casas con más de 8 personas, sume $4,720 por cada persona adicional.
1
$13,590
2
$18,310
3
$23,030
4
$27,750
5
$32,470
6
$37,190
7
$41,910
8
$46,630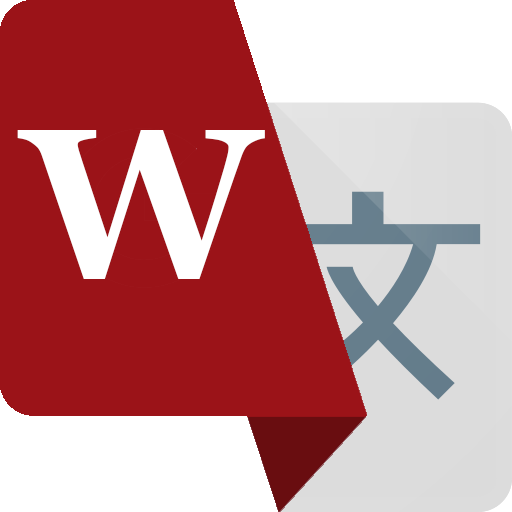 This document was translated with pride by WPS volunteer students and edited by volunteer parents as a service to our community. If you have comments, compliments, or would like to contribute, please contact us at lukitosaris@wellesleyps.org.
Este documento fue traducido con orgullo por los estudiantes voluntarios de WPS y editado por padres voluntarios como un servicio a nuestra comunidad. Si tienecomentarios, elogios o desea contribuir, contáctenos en lukitosaris@wellesleyps.org.