Universal Free Schools Meals for the 2022-23 School Year
Massachusetts has extended universal free school meals through the 22-23 school year! This means that breakfast (MS/HS) and lunch will continue to be served at no cost to all students. Families will continue to be financially responsible for second meals, a la carte offerings, and beverages.
Even though meals are free for all, it remains extremely important for all families to complete the household Application for Free and Reduced Price Meals for the 2022-23 school year so that our district can continue to establish eligibility for P-EBT benefits, waive local fees, and serve families most effectively.
When returning the Application, we also ask that you complete and return the Sharing Information with Other Programs form as well. If your student(s) qualify for free or reduced price meals, this allows us to share your information with other programs so that your student can receive additional benefits.
---
无接触式结账系统
从2021年1月,Whitsons Food Service, 你的学校午餐提供商,将在高中和初中运行一个无接触式结账系统。所有6-9年级的学生将会在课堂里收到条码卡。 10-12年级的学生将会被要求使用他们现有的学生卡。
学生收到午餐卡以后,请将其视为现金或者信用卡。我们推荐一个手机应用"Stocard",它可以创建一个跟午餐系统匹配的条码。今年,有手机的学生可以使用这个应用来消除对卡的需要。为了方便起见,所有的学生可以在以下的网站把他们的午餐条码转到Stockcard应用:https://stocardapp.com/.
---
---
免费和减少的午餐信息:
---
PUBLIC NOTICE
韦尔斯利镇
马萨诸塞州
韦尔斯利公立学校 – 食品营养服务
韦尔斯利公立学校很高兴地宣布由国家学校午餐计划所带来的免费膳食/牛奶,以及减价膳食计划。免费以及减价膳食仅对于符合条件的家庭适用。申请在开学第一天随每位学生一起抵达家中。申请也在学校官网上,www.wellesleyps.org, 行政部门,办公室内可以找到。若您的家庭收入在以下网站的表格区间内,您的孩子将适用于本计划。该网站网址为:https://wellesleyps.org/students-families/food-services/
The Federal Income Eligibility Guidelines for July 1, 2020 through June 30, 2021 are as follows:
若您的家庭参加了以下援助计划,您的孩子将适用于本计划:The Supplemental Nutrition Assistance Program (SNAP) 或 MA SNAP, Temporary Assistance for Needy Families (TANF) 或 MA TANF, 或 The Food Distribution Program on Indian Reservations (FDPIR)
当提交申请时,受到这些计划影响的家庭仅需提供接收者的姓名,代理ID, TANF 或 FDPIR 编号, 学生姓名,以及一位成年人的签名。
在新学年的最多 30 个工作日内,上一年的资格还会保持有效。当结转期结束时,除非家庭被告知了他们的孩子直接获得认证*或家庭提交的申请获得了批准,否则孩子必须支付全价的学校餐费。
*如果学区通过马萨诸塞州卫生与人类服务线上途径执行办公室(the Massachusetts Executive Office of Health and Human Services Virtual Gateway)直接证明儿童接受MA SNAP,MA TAFDC,医疗补助计划 (Medicaid) 或是寄养儿童,则无需申请。 此电子匹配流程是联邦法规所要求的。(线上途径执行办公室是由卫生与公众服务执行办公室设计的互联网门户,旨在为公众、医疗服务提供者、社区组织和EOHHS工作人员提供在线访问健康和人类服务的机会。这些家庭中的所有儿童都有资格获得免费或更便宜的餐食福利。如果您收到直接认证通知,您的孩子可以获得学校免费的餐食,并且如果您家中还有其他未列出的孩子,您可以致电781-446-6210分机5612与韦尔斯利公立学校(WPS) 联系,以向他们提供福利。被告知子女资格的家庭必须致电781-446-6210分机号5612与韦尔斯利公立学校联系,或者如果他们想拒绝这个免费餐食的福利,请以书面形式提交。
无家可归,移民,离家出走或参加符合条件的Head Start或学前班的学生也有资格获得福利。
如果儿童或家庭在援助计划或其他符合条件的计划下获得福利但是没有接受到学校关于免费或减少费用的午餐福利,家长或监护人应该通知韦尔斯利公立学校通过 781-446-6210 ext. 5612。
受寄养机构或法院法律责任的寄养儿童绝对有资格获得免费餐食。如果寄养家庭选择也申请福利,则寄养儿童可以作为寄养家庭的成员包括在内。如果寄养家庭没有资格获得免费或降价餐食的福利,这并不妨碍寄养儿童获得免费膳食福利。但请注意,寄养儿童的免费资格不会自动扩展到家庭中的所有学生。
所有其他家庭的申请表必须列出所有家庭成员的姓名,家庭收入以及每个家庭成员的收入,来源和频率。需要成人签名以及成人社会安全号码的最后4位数字,或者选择申请人没有社会安全号码的框。完成了的申请应提交给韦尔斯利公立学校,收件人:Tricia Simeone,40 Kingsbury Street,Wellesley,MA 02481。根据确定免费和降价餐资格的政策规定,采购会计协调员Tricia Simeone将审查申请并确定资格。如果父母一方对决定官员的裁决不满意,他/她可能希望通过致电781-446-6210分机5612非正式地与决定官员讨论决定。如果他/她希望提出正式上诉,可以口头或书面形式向 40 Kingsbury Street, Wellesley, MA 02481 韦尔斯利公校财务和运营助理总监Cynthia Mahr提出请求。
如果家庭成员失业或家庭规模在任何时候发生了改变,家庭可以提交新的申请。
根据联邦民权法和美国农业部 (USDA) 民权的法规和政策,美国农业部其所属机构、办事处和雇员,以及参与或管理美国农业部计划的机构不得基于种族、肤色、国籍、性别、宗教信仰、残疾、年龄、政治信仰,以及是否曾参加过美国农业部开展或资助的民权活动而展开报复。
需要其他交流方式来获取计划信息(例如盲文、大字体、录音带、美国手语等)的残障人士应联系他们申请福利的机构(无论是州立或地方)。失聪、听力残障者或有语言障碍的个人可以通过联邦中继服务 (Federal Relay Service) 联系美国农业部 (USDA),电话为:(800) 877-8339。 此外,项目信息可能以英语以外的语言提供。
若要提交关于计划内歧视问题投诉,请填写 USDA 计划歧视投诉表 (AD-3027),网址为:http://www.ascr.usda.gov/complaint_filing_cust.html ,或在任何一处美国农业部办事处内找到该表格。除此以外,也可致信美国农业部,并在信中提供表格中要求的所有信息。
索要投诉表的副本,请致电 (866) 632-9992。 通过以下方式将您填妥的表格或信件提交给美国农业部:
1. 邮寄: U.S. Department of Agriculture Office of the Assistant Secretary for Civil Rights 1400 Independence Avenue, SW Washington, D.C. 20250-9410; or
2. 传真: (833) 256-1665 or (202) 690-7442; or
3. 电子邮件: program.intake@usda.gov
该机构致力于为所有人提供平等的机会。
---
联邦2022至2023年免费和降价午餐指南 (PDF)
USDA Child Nutrition Programs Income Eligibility Guidelines (JPG)
HHS U.S. Federal Poverty Guidelines (Accessible)
收入资格准则
有效期为2022年7月1日至2023年6月30日
2022年美国连续四十八州(美国本土)和哥伦比亚地区的贫困指南
家庭成员人数
贫困指南
对于人数超过八人的家庭,每增加一人,可增加$4,720
1
$13,590
2
$18,310
3
$23,030
4
$27,750
5
$32,470
6
$37,190
7
$41,910
8
$46,630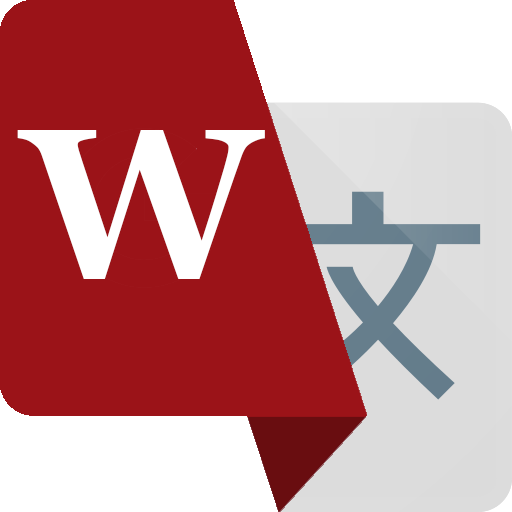 This document was translated with pride by WPS volunteer students and edited by volunteer parents as a service to our community.  If you have comments, compliments, or would like to contribute, please contact us at lukitosaris@wellesleyps.org.
以上文字由韦尔斯利公立学校的学生志愿者翻译,并由家长志愿者编辑完成,以期服务社区。如果您有任何建议,鼓励,或想提供任何形式的帮助,请发邮件联系我们。邮件地址是lukitosaris@wellesleyps.org。