October 2, 2015Colleagues,In the wake of yet another school shooting yesterday, I find myself struggling to process a tragedy that is recurring with disturbing regularity. Regardless of one's position on any of the related political issues, my hope is that we can all at least agree that gun violence, particularly in schools, is not acceptable and we must do more as a nation than simply mourn in the aftermath of another deadly day. On a more positive note, I hope everyone has heard the news that our Thanksgiving football game will be held at Fenway Park this year. It's an exciting venue for Wellesley and Needham—the oldest high school football rivals in the nation—to square off for the 128th time. (Wellesley is slightly ahead in the series with a 60-58-9 record.) A full schedule of high school football games at Fenway Park can be found at redsox.com/hsfootball. Tickets go on sale October 8th at 12:00 p.m. and cost $20.Thanks to everyone for the important work you do in our classrooms each day and enjoy the weekend. Best regards,David
​Calendar
10/5/15 – Hardy School Staff Meeting – Recommendations for Hardy School Facilities – 3:15 pm
10/6/15 – Lane Change 101 Session – 2:45 pm – Superintendent's Conference Room – See Info Below
10/6/15 – Upham School Staff Meeting – Recommendations for Upham School Facilities – 3:15 pm
10/7/15 – Hunnewell School Staff Meeting (@ WMS) – Recommendations for Hunnewell School Facilities – 2:30 pm
10/14/15 – Lane Change 101 Session – 3:15 pm – Superintendent's Conference Room – See Info Below
10/14/15 – Deadline for WEF Fall Grant Applications (see below)
10/20/15 – School Committee Meeting – 7 pm Selectmen's Meeting Room, Town Hall
10/21/15 – School Committee Working Meeting – 8:30 am – Superintendent's Conference Room
11/1/15 – Deadline for Submission of Salary Lane Change Letters of Intent (see below)
Congratulations to
Lori Cimeno (Director of Student Services)
on the birth of her son,
Joseph Ronald,
on September 30, 2015, and
Congratulations to
Jim Gowen (WHS Special Educator)
on the birth of his son,
Christopher James
, born on October 1, 2015.
Wellesley Education Foundation Fall Grant Applications Due October 14, 2015
Fall is here — and so is the Fall 2015 WEF Grant deadline! Have a new idea you'd like to try out in the classroom? Is there a piece of equipment you know would enrich your students' learning experience but it's just not in the budget? Now is the time to start putting together a request for funding from the Wellesley Education Foundation (WEF). WEF is now accepting grant proposals from all Wellesley Public Schools teachers, administrators and specialists for the fall cycle of grants; the deadline to submit a proposal for this fall is October 14, 2015. There will be another grant cycle in the spring, with an application deadline in March.This fall marks the roll-out of WEF's new on-line grant application. Proposals and administrative signoffs will all be submitted electronically. Questions can be emailed to Grants@wellesleyeducationfoundation.org For more than 25 years, WEF has been providing grants to educators for innovative educational projects at all grade levels. In awarding grants, WEF works closely with school administrators to fund projects that result in richer and deeper learning experiences and have the potential to impact a large number of students in innovative ways. Up to 20% of the WEF grant budget may be allocated to grants at the elementary school level. Criteria used to determine whether to fund a particular grant include (1) innovativeness, (2) potential to affect a large number of students, and (3) potential for replication by other teachers or classrooms. Last year, WEF funded more than $200,000 in teacher and administrator requests. For additional information or to apply, please visit the WEF website.
Salary Lane Change 101
Tuesday, October 6, at 2:45 pm
or
Wednesday, October 14, at 3:15 pm
Superintendent's Conference Room (lower level of Middle School)​Are you working toward a lane change and have questions about the process? This 30-minute information session will provide an overview of the steps you need to take to change lanes, as well as an orientation to WellesleyPD, the District's professional development website. Co-Hosted by Addie Doherty and Chelsea Bailow. Please click here to RSVP.
Letters of Intent to Change Lanes Due by November 1st
All professional staff who expect to receive a Master's degree, M+30, or M+60/Doctorate during the
2016-17 School Year
, must send formal notification of intent to change salary lanes to Addie Doherty
dohertya@wellesleyps.org
,
no later than November 1, 2015.
The notification should include: current lane, proposed lane, and the school year (2016-17) in which you hope to change lanes. This early notification deadline is required so that provisions for anticipated salary lane changes may be included within the new fiscal year budget.
Please note: The list does not carry forward. You must provide written notice each year until you have achieved the desired lane change.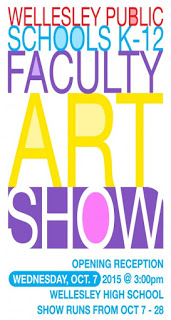 Teachers for Safe Schools
Teachers for Safe Schools is a group of Wellesley Public School staff that work to consciously create, support and encourage a school climate that is safe professionally and emotionally, and allows for staff of all sexual orientations and gender expressions to be acknowledged and respected. For more information or questions, please contact Ilene Sharpe, WMS Health and Wellness Teacher or Margaret Flitsch, Sprague Fitness and Health Teacher.
Fitness & Health Department Needs Assistance
w/Intramural ProgramInterested in Afterschool Work for Extra Pay?
The Fitness and Health Department is seeking teachers, paraprofessionals and teaching assistants who are interested in working in the Intramural Program at Wellesley Middle School. Responsibilities would include running sessions and afterschool activities for extra pay. Specific assignments and activities would vary, and would be organized by the WMS Intramural Coordinator. If you are interested, please email Joanne Grant, Director of Fitness and Health at:
GrantJ@wellesleyps.org
.
Professional Development OpportunitiesWellesleyPD
Your username for WellesleyPD now matches the format of your WPS gmail address (lastnamefirstinitial).
Fall course offerings may be viewed by selecting "Offerings" from the menu on the left side of the screen.
​
​​
​
WPS Internal Job Postings on District Website
Please be aware that we added a new feature called "
Internal Job Postings
" under the Faculty tab of the District's website. We will post all of our internal jobs under this website tab. Therefore, you will no longer see internal job postings in the bulletin. This new way of posting will allow us to post internal positions any day of the week.
Wellesley Public Schools • Wellesley, Massachusetts
www.wellesley.k12.ma.us/district/superintendent
David Lussier, Superintendent
The Superintendent's Bulletin is posted weekly on Fridays on our website. It provides timely, relevant information about meetings, professional development opportunities, curriculum and program development, grant awards, and School Committee news. The bulletin is also the official vehicle for job postings. Please read the bulletin regularly and use it to inform colleagues of meetings and other school news.

Wellesley Public Schools would like to continue connecting with you via email. If you prefer to be removed from our list, please contact Wellesley Public Schools directly. To stop receiving all email messages distributed through our SchoolMessenger service, follow this link and confirm: Unsubscribe If you need to update your email address or phone number, please contact the secretary at your child's school. SchoolMessenger is a notification service used by the nation's leading school systems to connect with parents, students and staff through voice, SMS text, email, and social media.
Superintendent's Bulletin 10/2/15