Have a Great Weekend!
Calendar
03/27/17 – Annual Town Meeting Begins – 7 pm
03/30/17 – Conversation on Race – 7 pm WHS Library​​​​​​​​​​
04/12/17 – Footnotes Dance Performance – 7 pm WHS Auditorium​​​​​​​​​​
Condolences to Joni Magee (Sprague ELL Teacher) on the loss of her father, Joseph Magee, on March 20, 2017.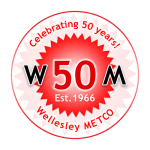 Conversation on Race – Celebrating 50 Years of METCO – New Date: March 30, 2017 7-9 pm
We are very excited for the next event in the celebration of the 50th anniversary of Wellesley METCO. This event hopes to provide an opportunity for Boston and Wellesley families to come together and engage in a conversation about race and celebrating 50 years of Wellesley METCO.
Please join us on March 30th (everyone welcome – students too!) Wellesley High School Library, 50 Rice Street, Wellesley
The event will open with a welcome from Kalise Wornum, METCO K-12 Director for Wellesley Public Schools and other members of the celebration committee, followed by a brief keynote from Rev. Dr. Pashington Obeng, Wellesley resident of 29 years, Associate Minister at Wellesley Hills Congregational Church and Professor of Africana Studies at Wellesley College. The evening will include table conversations facilitated by Wellesley Public School faculty, parents and community members.
Our hope is that by coming together and providing a space for dialogue and learning we will build stronger relationships and understanding.
Please help us spread the word about the event and encourage your friends and neighbors to attend.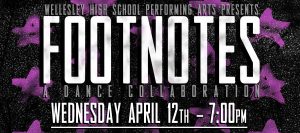 The Moving Company presents Footnotes Dance Performance
Wednesday, April 12th @ 7PM – Katherine L Babson Jr Auditorium at Wellesley High School.
"Footnotes" is a dance performance collaborative featuring both professional dance companies and local schools. Performances range from Jazz to Contemporary Ballet to African and Contemporary Modern, just to name a few. Student choreographed pieces will be showcased by the Moving Company. In addition to the Moving Company, Footnotes includes performances from WHS Step Squad, Dana Hall, Cambridge School of Weston, Rhode Island College, the WMS Moving Company, the Mini Movers and an award winning Chinese folk dance troupe.
Tickets: $10 adults, $5 students K-12, free for seniors. Available online or at the door.
​​​​​​​
Teach at P.A.W.S. this Summer!
​​​​​​​We are looking for instructors to teach the summer preschool program at P.A.W.S. for preschoolers with and without identified special needs, ages 3-5. Staff can opt to teach for 2.5 hours a day or 4.5 hours a day, Monday-Thursday, July 5- August 8. Click here for additional information on schedule and salary. Applications are due by April 7, 2017​​​​​​​
​​​​​​​
2017 Summer Special Education Program
Elementary, Middle and High School Positions Available
We are looking for lead teachers, paraprofessionals, teaching assistants, and related service providers to teach WPS summer programs for Elementary School, Middle School and High School. Teaching experience and license within content, or related service area required. Familiarity with WPS learning goals preferred. Applicants for positions within academic strands must state their preferred grade level and content area. Times and days may vary based on programming. For information and an application for Elementary positions, please click here. For information and applications for the Middle and High School Positions, please click here. ​​​​​​​
​​​​​​​
​​​​​​​​​​​​​​​Apply Now to Enroll Children of Non-Resident WTA Members in Wellesley Public Schools
Children of teachers or nurses residing outside of Wellesley shall be entitled to attend Wellesley Public Schools without charge for tuition on a space-available basis (Article 12, WTA Unit A Contract). If you are interested in this benefit for the 2017-18 school year, please click here to access the form. Once complete, please return the form, along with a letter of intent, to District Registrar Nancy Costigliola in Central Office or email it back to her at registrar@wellesleyps.org. The Application and Letter of Intent Deadline is May 1, 2017.
​​​​​​​
​​​​​​​Graduate Course Reimbursement Guidelines/Deadline
​​​​​Course reimbursement funding of $30,000 is available to distribute in FY18 among qualified teachers. This funding is for graduate course work done to obtain a master's degree and/or a teacher's professional license. Newly added benefits this year allow course reimbursement for specialists including physical therapists and occupational therapists to recertify their professional or allied health license. The Assistant Superintendent of Teaching and Learning must verify in advance that there are no further in-district specialist courses available in order for the specialists to apply for course reimbursement. To apply for this course reimbursement, please send by no later June 1, 2017, your name, evidence of your enrollment in an applicable master/doctoral degree program, name and description of the course, evidence of course cost (a billing statement), proof of payment (i.e. credit card statement, canceled check or receipt of payment), and transcript to Valerie Spruill, Administrative Assistant to the Director of Human Resources, spruillv. You will be notified of the amount awarded to you some time prior to the first paycheck in September 2017. Please note: all information must be received by June 1, 2017 or you will be disqualified for reimbursement. All courses must have occurred in the summer of 2016, fall of 2016 and spring of 2017 and have been completed by June 1, 2017. Any courses taken prior to the summer of 2016 will not count for reimbursement.
​​​​​​​
​​​​​​​Insurance Benefits Information
Health and Dental Insurance Benefits information is handled by the Town Hall Benefits Office. Inquiries should be directed to Joanne Liburd at JLiburd or by calling 781-431-1019 extension 2244.
​​​​​​​​​​​​​
WPS Internal Job Postings on District Website
Please be aware that we added a new feature called "Internal Job Postings" under the Faculty tab of the District's website. We will post all of our internal jobs under this website tab. Therefore, you will no longer see internal job postings in the bulletin. This new way of posting will allow us to post internal positions any day of the week.
Superintendent's Bulletin 03/24/2017