Dear Colleagues,
After a dreary week of rain, today's beautiful fall weather is most welcome and inspires me to rake some leaves, bake an apple pie, or carve a pumpkin! This morning at Wellesley High School, staff from the past and present came together for a rousing send-off for secretary Mary Donahue. Mary came to WHS 33 years ago and obviously touched the lives of so many students and staff during her tenure here. Such longevity in a career in a single location is rare by any measure today. It speaks well of our culture in WPS that we come together to mark important milestones such as Mary's retirement today. It's often been said that people will not remember what you say, but they will remember how you made them feel. Judging by the outpouring of love today for our colleague, I have little doubt about the mark that Mary has left at WHS. Mary Donahue, we thank you for your service and we wish you fair winds and following seas in the years ahead.
Best regards,
David Lussier​​​​​​​
Calendar
10/30/17 – SC Meeting – 6:30 pm – Town Hall
11/2/17 – WEF Spelling Bee – 7 pm – Sprague Cafeteria
11/8/17 – Flu Vaccine Clinic for WPS Faculty and Staff – see below
11/10/17 – Veterans' Day – No School
11/15/17 – SC Meeting – 4 pm – Town Hall
11/22/17 – Thanksgiving Break Begins – Early Release
​​​​​​​11/27/17 – Prof. Development Day – No School for Students
11/28/17 – SC Meeting – 6:30 pm – Town Hall
​​​​​​​
Flu Vaccine Clinic
Wednesday, November 8, 2017 – 2:30 – 4:30 pm
Wellesley Board of Health Office – 90 Washington Street
Bring your insurance card, $5 donation to the Healthy Wellesley Fund (optional)
No need to make appointment
Questions? Call Linda Corridan, RN at ext. 5710
Letters of Intent to Change Lanes for SY2018-19 Are Due by November 1st
All professional staff who expect to receive a Master's degree, M+30, or M+60/Doctorate at the beginning of the next school year 2018-19, must send formal notification of intent (email is fine) to change salary lanes to Addie Doherty dohertya, no later than November 1, 2017. The notification should include: current lane, proposed lane, and the school year (2018-19) in which you hope to change lanes. This early notification deadline is required so that provisions for anticipated salary lane changes can be included within the new fiscal year budget. Please note: The list does not carry forward. You must provide written notice each year until you have achieved the desired lane change.
​​​​​​​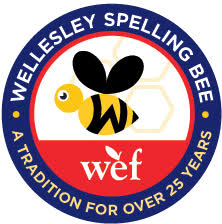 28TH Annual Wellesley Spelling Bee
Thursday, November 2nd at 7:00 PM
The Wellesley Education Foundation is buzzing away preparing for the Spelling Bee — which is an old school community spelling bee which brings the whole town together for an evening of fun and fundraising. Over 50 teams participate in the Bee and represent local businesses, law firms, alumni groups, community organizations, and school PTOs, as well as student teams from Wellesley High School and Wellesley Middle School.
On Thursday, November 2nd, 7pm at the Sprague School Gym our community adult spelling contest and fundraising event is back for the 28th time! This high spirited community event is right around the corner! How to catch the buzz:
Support the Bee — CLICK HERE to make a donation or sponsor a high school, middle school or community team. Many levels are available for sponsorship from $125 to $2500. The Bee is our biggest fundraiser of the year!  Any amount is appreciated.
Bee a Team — CLICK HERE to register a team of three spellers for $500. Who knows whom you may be spelling against that night? Last year 55 teams participated in the Bee! Deadline for registering a team is October 19.
​​​​​​
Deadline for Applications is Friday, January 5, 2018
QUICK TIPS:
See info on our website – Grants and Grants History menu tabs
Apply:  GRANTS and LOGIN TO GRANT APPLICATIONS menu tabs
Complete ALL required fields on your application
Upload any additional info relevant to your grant request
Provide the name and email of administrators required to sign off on your application – please check for correct emails
REMEMBER TO CLICK SUBMIT to complete your application
Email questions   to: grants@wellesleyeducationfoundation.org
Note: Notifications of decisions will be sent in early April and All applicants awarded funding are to complete a WEFGrant Evaluation form.
​​​​​​​
MTRS Ready For Retirement Seminars
For Members Retiring in 2018
The MTRS staff will be presenting its popular seminar, "Ready for Retirement," across the Commonwealth this fall. "Ready for Retirement" is a free, optional, two-hour program (4-6 p.m.) designed for members retiring in 2018.
Topics include:
the retirement application process and the benefit calculation formula,
timelines and service expectations,
first payment information,
health insurance, tax and working after retirement issues, and
cost-of-living adjustments after you retire.
Please note: Personalized account information and pension estimates are not offered during these sessions.
To attend, simply choose the date and location that is best for you, and then register online. We hope to see you soon!
PEABODY, Wednesday, November 1; Peabody High School auditorium
CHARLESTOWN, Thursday, November 2; MTRS Main Office, Presentation Room, 2nd Floor
NORTHAMPTON, Thursday, November 2; Northampton High School auditorium
AUBURN, Tuesday, November 14; Auburn High School auditorium
NORTON, Tuesday, November 14; Norton Middle School auditorium
CHARLESTOWN, Thursday, November 16; MTRS Main Office, Presentation Room, 2nd Floor
SOUTH YARMOUTH, Tuesday, November 28; Dennis Yarmouth High School auditorium
WOBURN, Thursday, November 30; Woburn High School auditorium​​​​​​​​​​
Insurance Benefits Information
Health and Dental Insurance Benefits information is handled by the Town Hall Benefits Office.  Inquiries should be directed to Joanne Liburd at JLiburd@wellesleyma.gov or by calling 781-431-1019 extension 2244.  ​​​​​​​​​​​​​​​​​​​​​​​​
WPS Internal Job Postings on District Website
​​​​​​​Please be aware that we added a new feature called "Internal Job Postings" under the Faculty tab of the District's website.  We will post all of our internal jobs under this website tab. Therefore, you will no longer see internal job postings in the bulletin. This new way of posting will allow us to post internal positions any day of the week.​​​​​​​
Superintendent's Bulletin 10/27/2017