Colleagues,
I hope you each had a productive week. Lots of activity happening throughout the district as we approach the December break in just two weeks. First, I want to thank the METCO Directors Association for hosting a terrific annual conference last Friday. WPS was well represented as we listened to former Secretary of Education John King and other great speakers engage us regarding important equity topics. Tomorrow, I also look forward to joining members of our METCO team in Boston for a showcase event in which interested Boston parents can learn more about each of the districts participating in METCO.
Yesterday, I had a chance to attend the opening night of our WMS fall musical, "All Shook Up." So much fun! There are shows tonight, tomorrow afternoon and tomorrow night.( If you like Elvis, you will love this show!) The cast is terrific and I want to give a big shout-out to Director Katie Speed for her leadership as well as all of our staff and volunteers who helped make this show possible.
I also want to thank our elementary colleagues who have been hosting "literacy coffees" at each of our elementary schools as a way to educate parents on how we teach reading across the district. We are planning on hosting a literacy webinar later in January to have an even broader reach on this important topic. Given how much interest exists about our curricula, I believe this approach holds great promise for many content areas as we seek to bring transparency and perhaps dispel some myths about how we approach instruction.
Thanks for what you do each day to support our students and have a great weekend!
Best, David

---
Wellesley Scholarship Foundation Needs You for the Boston Marathon!
We are looking for a WPS faculty or staff member to run the Boston Marathon on our behalf! We have the number…we just need the runner to "pin" our support on race day!
WSF will help you with all the fundraising and we'll be cheering you on every step of the way!
If you are interested in running the Boston Marathon for the Wellesley Scholarship Foundation please contact WSF Development Chair – Lisa Collins at lacollins3@gmail.com.
---
Calendar
December 26, 2022 – January 2, 2023 December Break – No School
January 16, 2023 – Martin Luther King, Jr. Day – Schools and Offices Closed
---
Baby News
Fia Reine Uygungil was born on 12/8 at 2:59 pm weighing 6 pounds 8.9 ounces and is 18.8 inches long. Sarah (Kess), Thomas, Layla will welcome Fia home from the hospital today.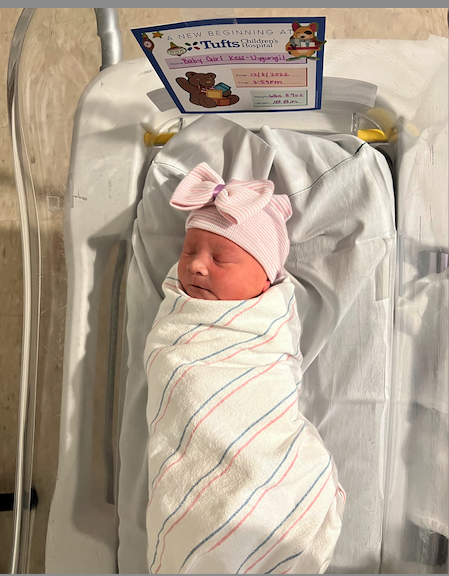 Fiske's TA Christine Mark welcomed her second child Lucas on October 26th.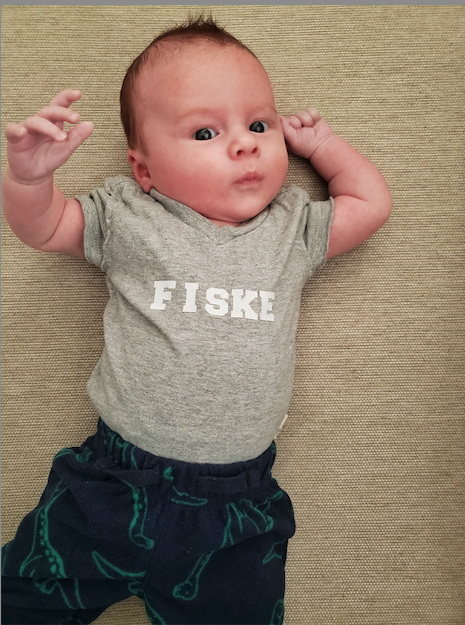 Condolences
Extending our most sincere condolences to Tim Eagan, World Language Department Head on the loss of his mother on December 4th.
---
Human Relation Services
The Human Relation Services (HRS) can help. Wellesley Public Schools has contracted with HRS to provide up to ten free counseling visits for you and/or your family members. This program is designed to help you deal with stresses of life and work –including personal and family issues, drug or alcohol problems, and job related tension. It offers prevention and intervention to reduce these stresses and improve coping skills.
HRS is located at 11 Chapel Place in Wellesley and can be reached at 781-235-4950. This is a confidential service. Wellesley Public Schools is not aware of the names of employees or their family members who utilize this service.
---
Do you have a question for the WPS Human Resources Department?

Email AskHR@Wellesleyps.org. The Human Resources Department is happy to assist you.

---
WPS Internal Job Postings on District Website
For all Internal Job Postings, please go to "Internal Job Postings" under the Faculty tab of the District's website.

---
Superintendent's Bulletin
Superintendent's Bulletin: 12/09/22
December 7, 2022 Statement from the Wellesley School Committee on Status of Negotiations with the WEA