Dear Colleagues,
Have a nice weekend, everyone.
Best, David

---
Wellesley Scholarship Foundation Needs You for the Boston Marathon!
We are looking for a WPS faculty or staff member to run the Boston Marathon on our behalf! We have the number…we just need the runner to "pin" our support on race day! WSF will help you with all the fundraising and we'll be cheering you on every step of the way! If you are interested in running the Boston Marathon for the Wellesley Scholarship Foundation please contact WSF Development Chair – Lisa Collins at lacollins3@gmail.com.
---
Calendar
December 26, 2022 – January 2, 2023 December Break – No School
January 9, 2023 – All Staff Budget Presentation – 3:15 p.m. Zoom Presentation (link will be forthcoming)
January 16, 2023 – Martin Luther King, Jr. Day – Schools and Offices Closed
---
Baby News
Jennine Clark, Assistive Technology, welcomed a third son, Ryan Matthew Clark on December 7th.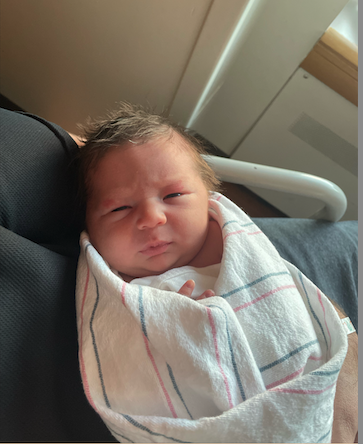 Hardy Special Education teacher Nicole Hendrickson welcomed a new baby girl- Annie Brooke Hendrickson into the world on Dec. 13th. Congratulations to Nicole and her husband Jarod on this new addition to their family!
Condolences
Sincere condolences to Katy Comstock and her family on the loss of her father on December 1st.

---
Human Relation Services
The Human Relation Services (HRS) can help. Wellesley Public Schools has contracted with HRS to provide up to ten free counseling visits for you and/or your family members. This program is designed to help you deal with stresses of life and work –including personal and family issues, drug or alcohol problems, and job related tension. It offers prevention and intervention to reduce these stresses and improve coping skills.
HRS is located at 11 Chapel Place in Wellesley and can be reached at 781-235-4950. This is a confidential service. Wellesley Public Schools is not aware of the names of employees or their family members who utilize this service.

---
Do you have a question for the WPS Human Resources Department?

Email AskHR@Wellesleyps.org. The Human Resources Department is happy to assist you.

---
WPS Internal Job Postings on District Website
For all Internal Job Postings, please go to "Internal Job Postings" under the Faculty tab of the District's website.

---
Superintendent's Bulletin
Superintendent's Bulletin: 12/16/22