Colleagues,
After dealing with sickness, stress, and the everyday demands of our work, I'm sure everyone is looking forward to the December break, which will begin this afternoon. Please know how grateful I remain for your good work throughout our district each day in service of our students. However you spend the break, it's my wish that it be restful and restorative for you and your families. I hope it includes good food, good company, and perhaps a chance to disconnect from technology and reconnect with loved ones. I look forward to seeing you in 2023! Happy holidays WPS!
Best, David

---
Save the Date – FY24 Budget Presentation (Zoom)
All staff FY24 Budget presentation is virtual via Zoom on Monday, January 9th at 3:15 p.m. please tune in, the link will be sent out when we return after break.

---
Calendar
December 26, 2022 – January 2, 2023 December Break – No School
January 9, 2023 – All Staff Budget Presentation – 3:15 p.m. Zoom Presentation (link will be forthcoming)
January 16, 2023 – Martin Luther King, Jr. Day – Schools and Offices Closed
---
Affordable Housing Unit Available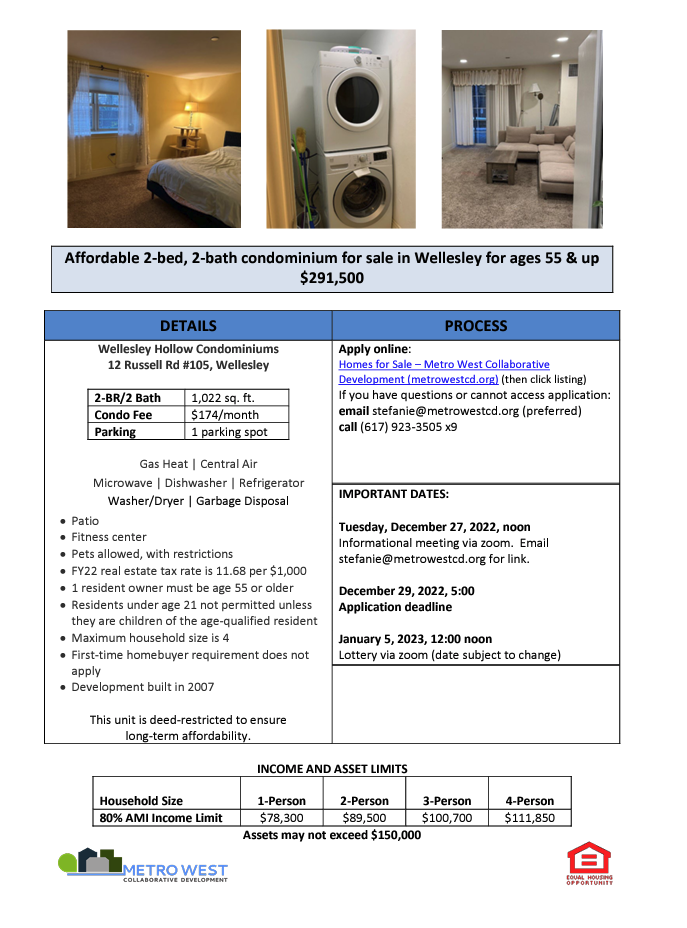 Please see the attached affordable housing unit for resale at Wellesley Hollow Condominiums. This unit requires one of the unit owners to be 55 or older in age. If interested in this unit, please attend the information meeting being held virtually on the zoom platform on 12/27 at 12 pm.
Please email stefanie@metrowestcd.org for the zoom link.
12 Russell Rd #105 flyer rev.pdf
---
Baby Bundle of Joy!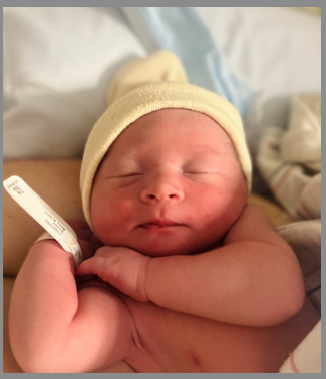 Oliver (Ollie) Knapp arrived Thursday, December 22 at 8:18 a.m weighing 7lbs 9 oz. Proud parents Kristin and Peter Knapp can't wait to bring him home to meet his big sister "Wini". Everyone is doing great!

---
Human Relation Services
The Human Relation Services (HRS) can help. Wellesley Public Schools has contracted with HRS to provide up to ten free counseling visits for you and/or your family members. This program is designed to help you deal with stresses of life and work –including personal and family issues, drug or alcohol problems, and job related tension. It offers prevention and intervention to reduce these stresses and improve coping skills.
HRS is located at 11 Chapel Place in Wellesley and can be reached at 781-235-4950. This is a confidential service. Wellesley Public Schools is not aware of the names of employees or their family members who utilize this service.

---
Do you have a question for the WPS Human Resources Department?

Email AskHR@Wellesleyps.org. The Human Resources Department is happy to assist you.

---
WPS Internal Job Postings on District Website
For all Internal Job Postings, please go to "Internal Job Postings" under the Faculty tab of the District's website.

---
Superintendent's Bulletin
Superintendent's Bulletin: 12/23/22