Dear Colleagues,
Wishing you a great weekend!
Regards,
David
---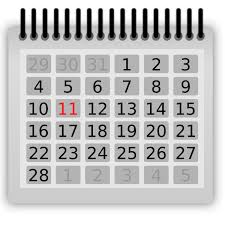 March 28 – Town of Wellesley Annual Town Meeting
April 7 – Good Friday / School Closed
April 17-21 – April Break
April 24 – School Resumes

---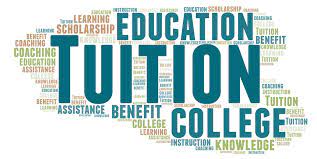 Spring Reminder
Tuition Reimbursement Deadline
Just a reminder that Unit A members seeking tuition reimbursement for graduate coursework in accordance with the Unit A collective bargaining agreement must submit the completed application for reimbursement along with evidence of enrollment into a program and course cost, proof of payment and transcript no later than June 1, 2023. The Tuition Reimbursement form can be found on the HR page of the WPS website (wellesleyps.org/hr/general-forms/).  
The contract states:
Course reimbursement for graduate courses taken by staff who are without master's degrees and/or who are seeking professional licensure as required by the Massachusetts Department of Education or when a specialist teacher's immediate supervisor, subject to the approval of the Assistant Superintendent, verifies that there are no further in‐district courses available for recertification in that specialist's field, that specialist may apply for tuition reimbursement. Any Unit A member for whom no DESE license exists, including but not limited to occupational and physical therapists, so long as that member maintains appropriate certification and/or licensure required to perform his or her duties, shall be eligible to apply for tuition reimbursement.
---
Timeline for WPS Enrollment of Faculty Children (Kindergarten – Grade 12)
Children of Unit A and B members residing outside of Wellesley shall be entitled to attend Wellesley Public Schools without charge for tuition on a space available basis (Article 12, WEA, Unit A and B Contract).
Below is the timeline for submitting applications:
March 1: Interested applicants may submit a letter of intent with the one-page application to Marissa Capone, District Registrar, at registrar@wellesleyps.org.
Eligible staff members can also access the application on the WPS website.
April 30: All applications are due to Marissa Capone, late applications will not be accepted.
The district will review all applications in May and school placement decisions will be made in June. Placement decisions are made based on available space and staff will be notified of their school when decisions have been made. Once notified of a determination, applicants will be provided with access to the online registration forms. Registration of students is not completed until all forms have been received and approved by the District Registrar and Nurse.
If there are any questions, please reach out to Marissa Capone District Registrar, at registrar@wellesleyps.org.
A survey will be sent out in mid-March to confirm currently enrolled faculty children will be returning in school year 2022-2023.
---
The Office of Diversity, Equity and Inclusion
As our Muslim families are about to start the season of Ramadan, our thoughts and prayers are with our families who have relatives and friends in Türkiye and Syria after the devastating earthquake. Please let a trusted school or district staff member know if there is anything we can do to help you or your students.
I wanted to give a special shout-out to Ms. Marshall's advisory and one of her advisees, Maria Qaiser, and the Muslim Student Association, who were part of this success and made the bake sale with Maria and raised over $1,200.00 for earthquake victims. Their bake sale/Henna station was a colossal success, and to those of you that contributed to the cause, thank you.
Monica Visco, HR Director, Sandy Trach, Assistant Superintendent for Teaching and Learning, and Dr. Jorge Allen, Interim Director of DEI, attended the Massachusetts Partnership for Diversity in Education Conference. The keynote address was titled Amplifying the Voices of Educators of Color: Learning What Districts Should Do to Retain Them. Chelsea Booker, WHS Biology and EL teacher, was part of the conference panel discussion.
The following Boston-Wellesley students attended a breakfast at the State House on February 14 to celebrate Black History Month, sponsored by United Negro College Fund.
Caulghent Kelly
Nahom Tsegaye
Myles Chandler
Tamai Withers
Diamond Butler
Maya McNeil
Allisah Sillah
Bright Okunbor
Winter Johnson
Lannis Pinnson
Maya Johnson
Jordan St. Louis
---
Welcome to the World
Congratulations to Fiske's Val (and Joey) Spadea, on the arrival of baby boy named Joseph Raymond the fifth on February 17th at 3:34pm weighing 8lb 7.3oz and 18.9″.
---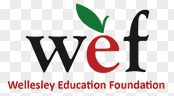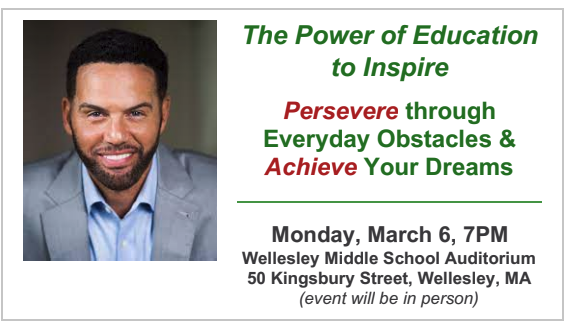 March 6, 7:00 p.m. @ WMS Auditorium – WEF is excited to announce that Renowned-Speaker & Best-Selling Author, Steve Pemberton will be speaking on The Power of Education to Inspire, How to Persevere Through Everyday Obstacles & Achieve Your Dreams. Click here for more information and to RSVP.
It's Almost Time for WEF's 33rd Annual Bee – Wednesday, March 29th, 7pm, WHS Cafeteria
The Wellesley Spelling Bee is a Wellesley tradition that brings our community together to celebrate education. The Bee is a major fundraiser for WEF and raises money to fund enrichment programs for Wellesley Public Schools – and it is great fun for participants and observers alike! We hope to see you there!
Click here to register a team of three spellers for $500. Who can form a team? Anyone! Local businesses, community groups, school groups, town committees, friends, neighbors, etc.! Join new and returning teams for this great community night!
Click here to sponsor a high school, middle school or community team.
---
Support our WPS Runners for the Boston Marathon on April 17th
Help Support
Friends of Wellesley METCO
Christina Tai
Wellesley Scholarship Foundation
Cassie (Short) McLaughlin

---
Human Relation Services
The Human Relation Services (HRS) can help. Wellesley Public Schools has contracted with HRS to provide up to ten free counseling visits for you and/or your family members. This program is designed to help you deal with stresses of life and work –including personal and family issues, drug or alcohol problems, and job related tension. It offers prevention and intervention to reduce these stresses and improve coping skills.
HRS is located at 11 Chapel Place in Wellesley and can be reached at 781-235-4950. This is a confidential service. Wellesley Public Schools is not aware of the names of employees or their family members who utilize this service.

---
Do you have a question for the WPS Human Resources Department?

Email AskHR@Wellesleyps.org. The Human Resources Department is happy to assist you.

---
WPS Internal Job Postings on District Website
For all Internal Job Postings, please go to "Internal Job Postings" under the Faculty tab of the District's website.

---
Superintendent's Bulletin
Superintendent's Bulletin: 03/03/23