Dear Colleagues,
There were a number of important activities that occurred this week. On Tuesday, I had the pleasure of participating in the METCO day of legislative advocacy at the State House in Boston. Along with Mr. Cash and Mr. Fox from our METCO team, we were joined by an amazing group of WHS students who participate in the program, as well as two of our parents. I think we may have some future lobbyists in this group as our students offered compelling stories of what the program has meant to them and why continued state funding is so important.
Later this week, we hosted our final elementary "Literacy Night" at METCO headquarters in Boston. First, huge thanks to Jenn Friedman, Toni Carlson, and Karsten Cash for your leadership to make this happen as well the members of our literacy and library teams who participated. We need more events like this where we are connecting with our Boston and Wellesley communities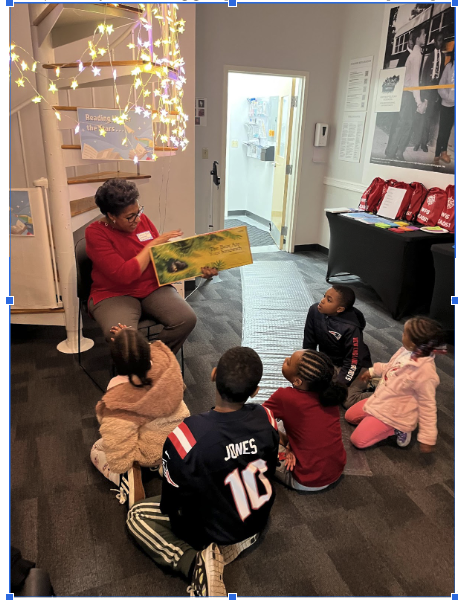 (WPS Librarian Roxanne Scott working her magic!)
And finally, last night, adolescent psychologist and best-selling author, Lisa Damour, gave an incredibly insightful talk at WMS based on her book, "The Emotional Lives of Teenagers." Some key themes of her talk included:
Perhaps the most important influence in the life of a teenager is a strong, relationship with a caring adult

Our mental health is a reflection of whether or not the feelings we are experiencing fit the circumstances we are in as well as our ability to manage these feelings

What is our job as adults with respect to the teens entrusted to our care? Be a steady presence in their lives

If we ever suspect that a teen is at risk of harming themselves, provide a reason for your question and then ask them directly if this is how they are feeling

We have to learn to be ok with kids being in distress. It's a completely natural and necessary part of life and our students' ability manage distress is critical in their development and ability to grow into healthy adults.

Teenagers often want to connect with us but they also want to be independent (often at the same time, which can be confusing).

Be empathetic when they do express their concerns and frustrations.

And please don't let our kids keep phones in their rooms!
So many great pearls of wisdom and I saw many nodding heads in the audience throughout the Lisa's talk. Many thanks to the WMS PTO and WHS PTSO for sponsoring this great event.
Please enjoy the weekend and thanks for all that you do each day to support our students.
Best regards,
David
---
Calendar
March 28 – Town of Wellesley Annual Town Meeting
April 7 – Good Friday / School Closed
April 17-21 – April Break
April 24 – School Resumes
---
The Teach Plus Massachusetts Policy Fellowship application for the 2023-24 cohort is currently open for teachers who want to advocate for equity for their students and the teaching profession at the policy level.
The Policy Fellowship is a highly selective leadership opportunity for outstanding teachers looking to expand their influence without leaving the classroom. It spans the 2023-24 school year and offers selected teachers a generous stipend for their time and effort.
Teach Plus Massachusetts is seeking a cohort of excellent educators who reflect the cultural, linguistic, and geographic diversity of our students. Additionally, applicants must:
● Are a current teacher of record (ECE-12) with at least two full years of teaching experience by August 2023.
● Have a track record of success teaching students in traditional public or charter schools in Massachusetts.
● Are ready to dedicate your time and energy to learning about policy and advocating on behalf of changes that impact your students — while continuing to teach full time.
● Have a passion for sharing the diverse perspectives and experiences of students and teachers with policy makers.
For more information, please contact Kimberly Nguyen at knguyen@teachplus.org.
teachplus.org
---
Employment Opportunities: Summer Learning Support Program
Dates: July 10 – August 3, 2023
Teachers and Para openings
Positions are listed in TalentEd, internal postings section.

---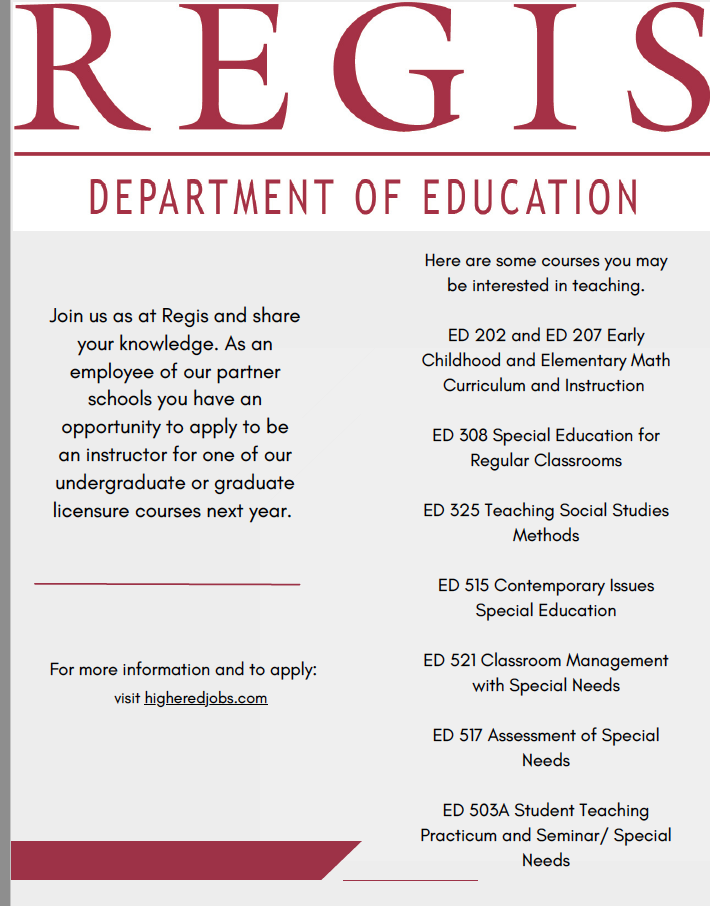 ---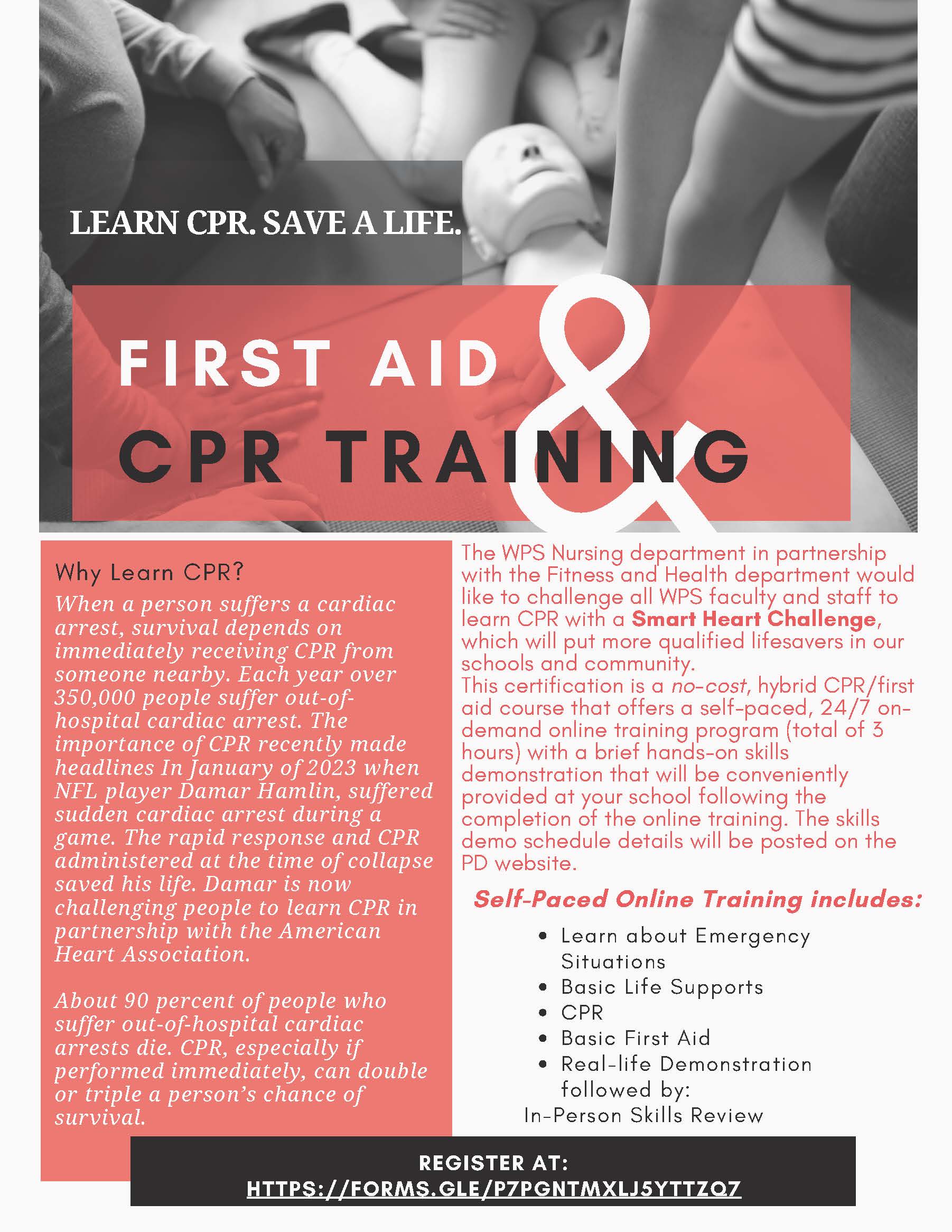 ---
Author Visit at WHS
On Thursday, April 6th, Malinda Lo, multi-award, and best-selling author will be visiting WHS. She will be presenting to students as well as holding small-group writing workshops in the WHS library. Her novel Last Night at the Telegraph Club won the National Book Award, the Stonewall Book Award, the Asian/Pacific American Award for Literature, a Michael L. Printz Honor, and was an LA Times Book Prize finalist. Lo is here thanks to a generous grant from our PTSO and the collaborative work of WHS Librarians and the ELA department.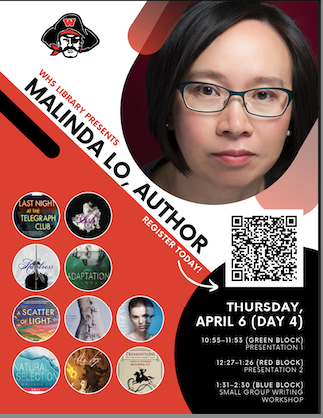 ---
Athletics Coaching Opportunity
Wellesley Middle School:
8th Grade Baseball Coach
If anyone is interested in being a part of a GREAT RAIDER TEAM, kindly contact
Mr. John Brown @ EXT. 4614. Please stop by the office if you have any questions.
---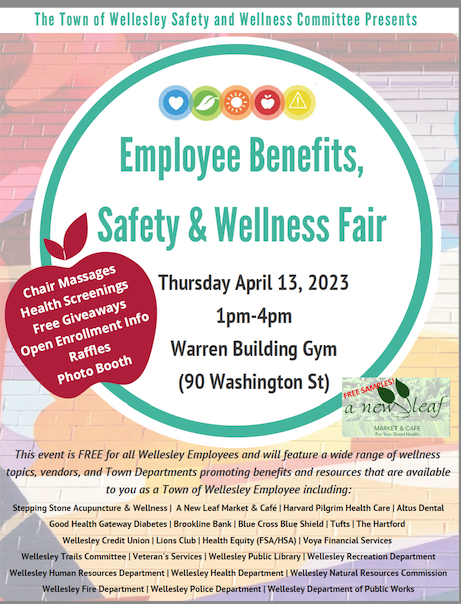 ---
Tuition Reimbursement Deadline
Spring Reminder
Just a reminder that Unit A members seeking tuition reimbursement for graduate coursework in accordance with the Unit A collective bargaining agreement must submit the completed application for reimbursement along with evidence of enrollment into a program and course cost, proof of payment and transcript no later than June 1, 2023. The Tuition Reimbursement form can be found on the HR page of the WPS website (wellesleyps.org/hr/general-forms/).  
The contract states:
Course reimbursement for graduate courses taken by staff who are without master's degrees and/or who are seeking professional licensure as required by the Massachusetts Department of Education or when a specialist teacher's immediate supervisor, subject to the approval of the Assistant Superintendent, verifies that there are no further in‐district courses available for recertification in that specialist's field, that specialist may apply for tuition reimbursement. Any Unit A member for whom no DESE license exists, including but not limited to occupational and physical therapists, so long as that member maintains appropriate certification and/or licensure required to perform his or her duties, shall be eligible to apply for tuition reimbursement.
---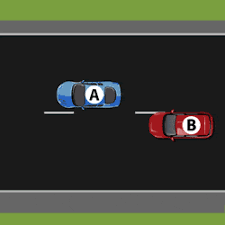 Who to contact?
Chelsea Bailow All WellesleyPD questions, including course info and login issues, and any professional development needs
Diane Zinck To submit Course Approval Forms and check in on lane change progress
Val Spruill Professional licensure/PDP questions
---
Timeline for WPS Enrollment of Faculty Children (Kindergarten – Grade 12)
Children of Unit A and B members residing outside of Wellesley shall be entitled to attend Wellesley Public Schools without charge for tuition on a space available basis (Article 12, WEA, Unit A and B Contract).
Below is the timeline for submitting applications:
March 1: Interested applicants may submit a letter of intent with the one-page application to Marissa Capone, District Registrar, at registrar@wellesleyps.org.
Eligible staff members can also access the application on the WPS website.
April 30: All applications are due to Marissa Capone, late applications will not be accepted.
The district will review all applications in May and school placement decisions will be made in June. Placement decisions are made based on available space and staff will be notified of their school when decisions have been made. Once notified of a determination, applicants will be provided with access to the online registration forms. Registration of students is not completed until all forms have been received and approved by the District Registrar and Nurse.
If there are any questions, please reach out to Marissa Capone District Registrar, at registrar@wellesleyps.org.
A survey will be sent out in mid-March to confirm currently enrolled faculty children will be returning in school year 2022-2023.
---
Human Relation Services
The Human Relation Services (HRS) can help. Wellesley Public Schools has contracted with HRS to provide up to ten free counseling visits for you and/or your family members. This program is designed to help you deal with stresses of life and work –including personal and family issues, drug or alcohol problems, and job related tension. It offers prevention and intervention to reduce these stresses and improve coping skills.
HRS is located at 11 Chapel Place in Wellesley and can be reached at 781-235-4950. This is a confidential service. Wellesley Public Schools is not aware of the names of employees or their family members who utilize this service.

---
Do you have a question for the WPS Human Resources Department?

Email AskHR@Wellesleyps.org. The Human Resources Department is happy to assist you.

---
WPS Internal Job Postings on District Website
For all Internal Job Postings, please go to "Internal Job Postings" under the Faculty tab of the District's website.

---
Superintendent's Bulletin
Superintendent's Bulletin: 03/24/23