Dear Colleagues,
I hope you each had a productive week and that you were able to manage the significant Halloween energy throughout the district! On Monday, our WHS students took part in an assembly in which they heard from Chris Herren, a former professional basketball player (including playing for the Celtics) who nearly lost everything in his life due to substance abuse. Among the many pieces of his talk that resonated with me was his reminder that we often think of addiction as it looks in someone's last days and not how it started in their first days. I think our students took heed of his cautionary tale of how easy it is to become an addict and of the ensuing pain caused among families and friends. Many thanks to our high school PTSO for sponsoring such a great speaker on such an important topic.
And thanks to our staff for everything you do to support our students each day. Have a great weekend!
Best, David
---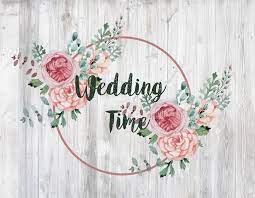 Congratulations to our Bates colleagues!
Vanessa Bussberg & Trevor Packard on October 7th and Christen King & Daniel Rehac on October 21st.
Wishing you joy in your lives together.
---
Calendar
November 10th (Friday) – Veterans Day – Schools and Offices Closed
November 22nd (Wednesday) – Early Release – Schools and Offices Closed
November 23rd & 24th (Thursday & Friday) Thanksgiving Recess – Schools and Offices Closed
November 27th (Monday) Professional Day – Schools Closed
December 25th – January 1st December Break – Schools Closed
---
Human Relation Services
The Human Relation Services (HRS) can help. Wellesley Public Schools has contracted with HRS to provide up to ten free counseling visits for you and/or your family members. This program is designed to help you deal with stresses of life and work –including personal and family issues, drug or alcohol problems, and job related tension. It offers prevention and intervention to reduce these stresses and improve coping skills.
HRS is located at 11 Chapel Place in Wellesley and can be reached at 781-235-4950. This is a confidential service. Wellesley Public Schools is not aware of the names of employees or their family members who utilize this service.

---
Do you have a question for the WPS Human Resources Department?



Email AskHR@Wellesleyps.org. The Human Resources Department is happy to assist you.

---
WPS Internal Job Postings on District Website
For all Internal Job Postings, please go to "Internal Job Postings" under the Faculty tab of the District's website.

---
Superintendent's Bulletin
Superintendent's Bulletin: 11/03/23